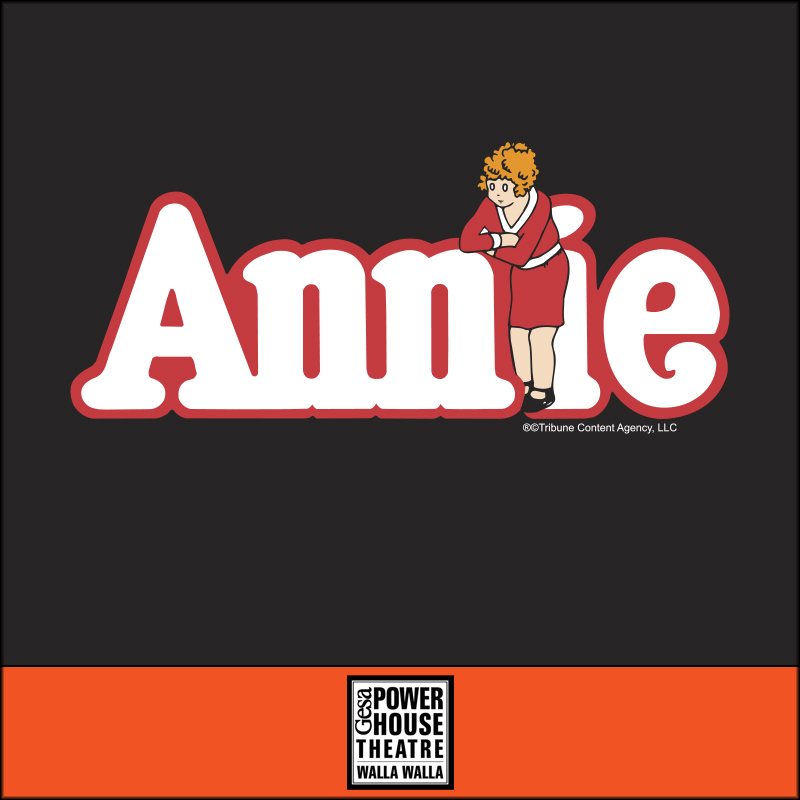 Press Release: Gesa Power House Theatre announces 2018 Season
Gesa Power House Theatre is pleased to announce its 2018 Season, with programming scheduled through the end of the year.
Last year, 15,000 guests visited the historic theater for concerts, plays, films, fundraisers, family shows, and more. 2018 is already shaping up to being even busier, with more than 30 Power House-produced events already on the books, plus rentals and other private events.
This year's season includes a wide variety of programming, from jazz and country music concerts to magic shows and family-friendly shows to documentary films to live theater. Building on last year's successful production of the musical Cabaret, Gesa Power House Theatre is launching a new Walla Walla Summer Stage series, and will produce two musicals in July and August, with long term goals to expand the program further in the future.
"Walla Walla is fortunate to have an active community theater (The Little Theatre of Walla Walla) and many active academic theaters (Whitman College, Walla Walla Community College, Walla Walla University, Walla Walla High School, etc.)" says current co-owner and manager Mark Anderson. "As a professional non-equity theater, Gesa Power House Theatre adds to Walla Walla's already-vibrant theater scene by bringing in professional touring productions, and by producing our own local productions, with paid actors, artists, and crew. And while our model is slightly different, we hope we are able to help fill the void that was created when the tradition of the Summer Musical at Fort Walla Walla ended a few years ago."
First up will the the family-friendly classic Broadway musical Annie. Based on the popular comic strip by Harold Gray, Annie has become a worldwide phenomenon and won seven Tony Awards in 1977, including Best Musical. The book and score by Tony Award winners, Thomas Meehan, Charles Strouse and Martin Charnin, includes popular hits including "Hard Knock Life" and "Tomorrow."
Annie will run for eight performances over two weekends, July 27 through August 5.
The second show in the 2018 Summer Stage series will be the modern Broadway musical 9 to 5, featuring music and lyrics by Dolly Parton, and based on the 1980 hit movie of the same name. Set in the late 1970s, this hilarious story of friendship and revenge in the Rolodex era is outrageous and thought-provoking with a touch of romance.
9 to 5 will run for eight performances over two weekends, August 17-26.
The 2018 Summer Stage series will be directed by former New York actor/director/producer and Walla Walla native Tyson Kaup (Cabaret, Last 5 Years). Auditions for both musicals will be held at Gesa Power House Theatre in March.
The full calendar of events at Gesa Power House Theatre is supported in part by Season Sponsors (KVEW TV, Coldwell Banker First Realtors, Foundry Vineyards, Courtyard Marriott, Inland Cellular, Pacific Power, McCurley Integrity Toyota of Walla Walla), a Live Cinema Series Sponsor (Shakespeare Walla Walla), and a Little Watts Family Series Sponsor (Walla Walla Valley Honda). In addition, many local businesses support the theater through program advertisements and renting the venue for their own private functions or public events.
More information and tickets are available online (phtww.org) or by calling the box office (509-529-6500). The box office is open from noon to 5 p.m. on Thursdays and Fridays and two hours before any show.
# # #
Gesa Power House Theatre Calendar of Events
Wednesday, February 7
Live Cinema: Rigoletto
The Royal Opera
Friday, February 23
Michael Kaeshammer
Monday, February 26
Songs of Cole Porter
Walla Walla Choral Society
Wednesday, February 28
Live Cinema: Tosca
The Royal Opera
Monday, March 5
Mandy Harvey
Benefits J.U.G.S.
Wednesday, March 14
Live Cinema: Twelfth Night
The Royal Shakespeare Company
Friday, March 16
The Phat Pack
Sunday, March 25
Mud Bay Jugglers
Little Watts Family Series
Wednesday, March 28
Live Cinema: The Winter's Tale
The Royal Ballet
Wednesday, April 11
Live Cinema: Carmen
The Royal Opera
Thursday, April 12
Farewell Angelina
Wednesday, April 25
Live Cinema: Macbeth
The Royal Opera
Sunday, April 29
Kathy Kosins
Friday, May 4
Okaidja Afroso
Wednesday, May 9
Live Cinema: Bernstein Centenary
The Royal Ballet
Wednesday, May 16
Live Cinema: Macbeth
The Royal Shakespeare Company
Saturday, May 19
Beatles: Number Ones
Seattle Rock Orchestra
Saturday, June 9
Magician Kevin Allen
Sunday, June 10
Presto the Magician
Little Watts Family Series
Wednesday, June 20
Live Cinema: Manon
The Royal Ballet
Friday, July 13
Good Co – Electro Swing
Wednesday, July 18
Live Cinema: Swan Lake
The Royal Ballet
Friday, July 27 – Sunday, August 5
Annie: The Musical
Walla Walla Summer Stage Series
Friday, August 17 – Sunday, August 26
9 to 5: The Musical
Walla Walla Summer Stage Series
Wednesday, September 5
Live Cinema: Romeo & Juliet
The Royal Shakespeare Company
Saturday, September 8
I'll Push You
Documentary Film
Saturday, September 29
Nashville Hurricane
Chase Padgett
Wednesday, October 10
Live Cinema: The Merry Wives of Windsor
The Royal Shakespeare Company
Sunday, October 14
The Zaniac Comedy Show
Little Watts Family Series
Saturday, November 3
EmiSunshine