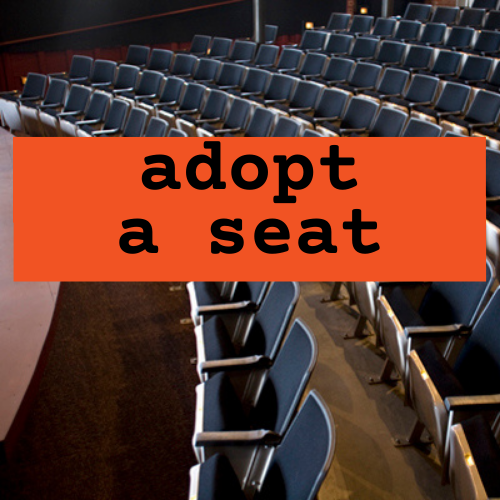 Adopt a Seat
Do you have a favorite seat at the Gesa Power House Theatre? Do you love the variety of acts we bring to Walla Walla? Are you looking for a way to share your love? Our Adopt a Seat program is an easy way to be a patron of the arts.
Adopt a seat, and we'll put your name on it – twice! You could even adopt an entire row! Every time the lights go up after another show, people will see your name – a statement of support. Each adopted seat includes a nameplate on the back of the seat as well as a matching nameplate and seat number on the front of the seat that folds downward.
Nameplates on the back of the seats measure 1″ x 7″ and nameplates on the front of seats measure 1″ x 9″. Both nameplates are white lettering on a black background. All nameplate submissions (limit of 22 characters) are subject to review.
Your $500 seat adoption is good for three years and is tax-deductible as allowed by federal law. With your gift of $500, you will be recognized at the Generator level in the Transformers Gift Society in the year that your gift is made.
Thank you for your adoption and continued support!
---
Please ignore the date associated with the online Adopt a Seat checkout process. The true expiration will be three years from the purchase date.