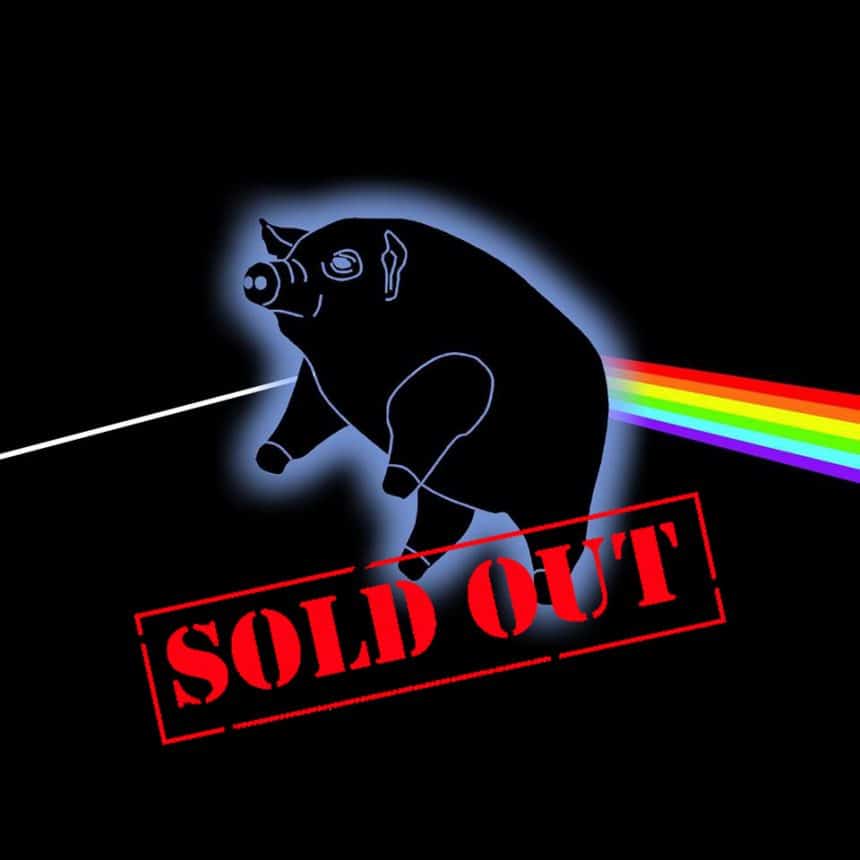 Presss Release: Pink Floyd tribute band to perform – October 12
Pink Floyd tribute band Pigs on the Wing will perform "Finding the Dark Side of the Moon" on Friday, October 12 at 7:00 p.m. at Gesa Power House Theatre.
"Finding the Dark Side of the Moon" is a retrospective live concert experience culminating in a full performance of Pink Floyd's 1973 concept album "The Dark Side of the Moon."
Since its formation in Portland in 2006, Pigs on the Wing has steadily developed a reputation for delivering a high quality, high energy take on Pink Floyd's music. All of the members of the band are seasoned veterans of the original rock scene and balance a decidedly un-tribute-like attitude towards the music with a deep understanding of the precision and importance of Pink Floyd in many fans' lives. The result is a sound and experience both refreshing in delivery and yet true to the original – something the band believes sets it apart from other Pink Floyd tributes.
After immersing themselves in the polished rock theatrics of "The Wall" during the 2017 season – the band felt it was time to try something different. Pigs on the Wing's 2018 production – "Finding the Dark Side of the Moon," call back to the band's very first show, which was a performance of "The Dark Side of the Moon." In the ensuing years, the band's regional fan base has grown exponentially alongside the band themselves as musicians, as well as the scale of the show as an immersive audio-visual experience.
This time around – expect two full sets of Pink Floyd music – the first a loosely chronological retrospective of Pink Floyd's work before becoming a household name; and the second a full performance of what many would argue is among rock music's finest works from cover to cover, "The Dark Side of the Moon."
Reserved seating tickets ($28 Adults; $25 Students) are available online or by calling the box office at 509-529-6500.
---
About the Gesa Power House Theatre
The historic Gesa Power House Theatre is a 300-seat performing arts venue, located in downtown Walla Walla. The 120-year-old building was once the Walla Walla Gas Plant, built to produce coal gas used to light the streets, businesses, and homes of Walla Walla. In 2011 the Gesa Power House Theatre building was transformed into a state-of-the-art playhouse for live performance. The interior design of the theatre was inspired by Shakespeare's own intimate Blackfriars Theatre in London, England.
The Gesa Power House Theatre is on the Washington State Building Preservation Commission list of State historic buildings and on the National Register of Historic Places. The venue also hosts a variety of other cultural events, musical concerts, and private events (including weddings).
For additional marketing and media information, including interviews and hi-res images, contact:
Bradley Nelson
Media Contact
Phone: 509.529-6500
webmaster@phtww.org
Gesa Power House Theatre
111 North Sixth Ave.
Walla Walla, Washington 99362