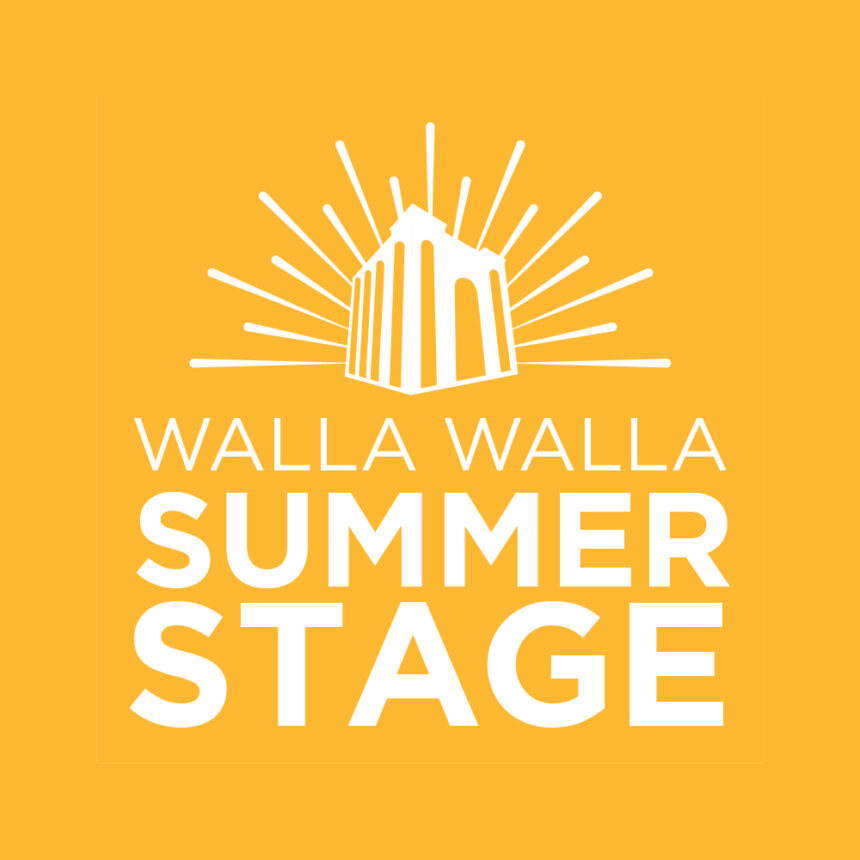 Press Release: Walla Walla Summer Stage Festival Postponed
Gesa Power House Theatre regretfully announces the postponement of the Walla Walla Summer Stage Festival, previously scheduled for August 6-15. The new performing arts festival will be rescheduled to August 2022.
"This weekend, our team made the difficult but appropriate decision to postpone our new festival another year," says Festival Director Victoria Watson. "We wanted Summer Stage to be about joy and celebration, but it's clear from advance sales that the community is unsettled by recent developments in COVID and the Delta variant. It's hard to push for this kind of event when the community is not ready to celebrate with us."
The Walla Walla Summer Stage Festival was originally scheduled to launch in 2020, but was postponed to 2021 when Gesa Power House Theatre was forced to close its doors to the public for an entire year – from March 13, 2020 to March 12, 2021 – due to the state-mandated restrictions on events and public gatherings.
"Venues like ours were among the first businesses forced to close and the last to be allowed to reopen," says Executive Director Heather Schermann. "When most of the state restrictions were lifted a month ago, we were eager to return to our mission of generating a strong, inclusive community through the performing arts."
From March through June of this year, Gesa Power House Theatre was allowed to reopen at limited capacity, and with social distancing measures enforced. On June 30, Governor Inslee announced the return to normal capacity and operations for businesses. On July 1, Gesa Power House Theatre announced its upcoming season, including rescheduled dates for most of the shows that were cancelled during the previous year, and the new Walla Walla Summer Stage Festival.
The theater is collaborating with each of the performers on rescheduling details.
Ticketholders were notified by email of the cancellation and the box office will work with patrons on whether they want to hold their tickets for next year, exchange them for other upcoming shows, take a refund, or donate the funds to support ongoing operational costs.
The remaining events scheduled at Gesa Power House Theatre for 2021 are unaffected by this decision, though the venue will continue to monitor the health and safety guidance at federal, state, and local levels. The theater maintains strict cleaning and sanitation procedures, and all staff and volunteers have provided proof of vaccination. Guidelines for patrons are published at www.phtww.org/covid-19/ and updates are emailed to ticketholders during the week before any given performance.
For more information about upcoming events, visit www.phtww.org or call the box office at 509-529-6500.
---
The Walla Walla Summer Stage Festival receives support from:
Season Sponsors:
Union-Bulletin, KAPP-KVEW TV, Pacific Power, Northwest Public Broadcasting, Hayden Homes
Additional support provided by:
Walla Walla County, Port of Walla Walla, City of Walla Walla
Each Coldwell Banker Office is Independently Owned and Operated
---
About Gesa Power House Theatre
The historic Gesa Power House Theatre is a 300-seat performing arts venue, located in downtown Walla Walla. The 120-year-old building was once the Walla Walla Gas Plant, built to produce coal gas used to light the streets, businesses, and homes of Walla Walla. In 2011 the Gesa Power House Theatre building was transformed into a state-of-the-art playhouse for live performance. The interior design of the theatre was inspired by Shakespeare's own intimate Blackfriars Theatre in London, England.
The Gesa Power House Theatre is on the Washington State Building Preservation Commission list of State historic buildings and on the National Register of Historic Places. The venue also hosts a variety of other cultural events, musical concerts, and private events (including weddings).
For additional marketing and media information, including interviews and hi-res images, contact:
Bradley Nelson
Media Contact
Phone: 509.529-6500
webmaster@phtww.org
Gesa Power House Theatre
111 North Sixth Ave.
Walla Walla, Washington 99362