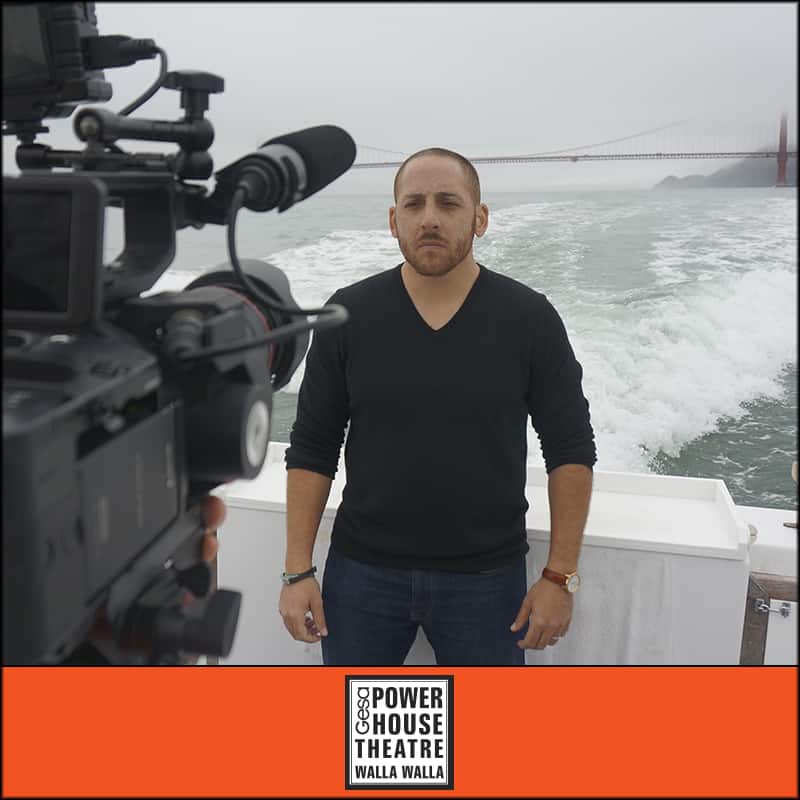 Press Release: Two September events for Suicide Prevention Awareness Month
Gesa Power House Theatre will promote Suicide Prevention Awareness Month with two events in September.
First up is a screening of the documentary film Suicide: The Ripple Effect on Wednesday, September 26 at 7:00 p.m. A community conversation will be held following the screening.
At age 19, Kevin Hines attempted to take his life by jumping from the Golden Gate Bridge. Seventeen years later, he still struggles with many of the same symptoms that led him to attempt to take his life, but now he is on a mission to use his story to help others stay alive. Kevin has also been one of the key catalysts in helping end a nearly 80-year long fight to construct suicide prevention net on the iconic San Francisco bridge.
In this documentary film, Kevin takes a journey to better understand the ripple effects his suicide attempt had on his family, friends, and the first responders who helped save him. He's also working to shine light on inspirational individuals, families, and organizations who are using personal pain to help others find the hope they need to heal.
This film has a runtime of 93 minutes. Non-alcoholic beverages, popcorn, and snacks will be available for purchase, and may be taken into the theater.
Reserved seating tickets ($15 adults, $10 students) are available online or by calling the box office at 509-529-6500.
Suicide: The Ripple Effect is sponsored in part by: Academy Mortgage, Edward Jones, and Lloyd's Insurance and Real Estate.
Next up are two performances of Every Brilliant Thing starring Kevin Loomer and directed by Nancy Simon, with performances Friday, September 28 at 7:00 p.m. and Sunday, September 30 at 2:00 p.m.
Every Brilliant Thing is a one-actor play, adapted by playwright Duncan McMillan from his own short story "Sleeve Notes." British comedian Jonny Donahue, who originated the role, shares in the writing credit. The play's title refers to a list – of everything wonderful in the world – that the narrator writes in response to his mother attempting suicide. He starts the list at age seven with items like "ice cream" and "staying up past your bedtime," and as the narrator grows older, the list grows longer. The play's story spans nearly three decades and several life-changing events, evoking laughter and tears in equal measure. The play has received critical acclaim in London, Edinburgh, and Off-Broadway in New York City.
Every Brilliant Thing invites some audience participation, primarily through asking people to read a few words aloud during the performance from slips of paper they are given as they enter the theater. A few audience members are incorporated into scenes, with the actor doing most of the heavy lifting. The play will be performed "in the round" with on-stage seating.
Kevin Loomer is a familiar face on Walla Walla's many stages – under the spotlight and behind the scenes. He performed this role on the Gesa Power House Theatre stage last September, and is active in local theater productions, including at The Little Theatre of Walla Walla. Kevin is the Director of Theatre Arts at Walla Walla Community College.
Reserved seating tickets ($20 Adults; $15 Students) are available online or by calling the box office. Non-alcoholic beverages will be available for purchase, and may be taken into the theater.
# # #
The 2018 Season is supported in part by: Coldwell Banker First Realtors, Foundry Vineyards, KAPP-KVEW, Inland Cellular, Pacific Power, McCurley Integrity Toyota of Walla Walla.
---
About the Gesa Power House Theatre
The historic Gesa Power House Theatre is a 300-seat performing arts venue, located in downtown Walla Walla. The 120-year-old building was once the Walla Walla Gas Plant, built to produce coal gas used to light the streets, businesses, and homes of Walla Walla. In 2011 the Gesa Power House Theatre building was transformed into a state-of-the-art playhouse for live performance. The interior design of the theatre was inspired by Shakespeare's own intimate Blackfriars Theatre in London, England.
The Gesa Power House Theatre is on the Washington State Building Preservation Commission list of State historic buildings and on the National Register of Historic Places. The venue also hosts a variety of other cultural events, musical concerts, and private events (including weddings).
For additional marketing and media information, including interviews and hi-res images, contact:
Bradley Nelson
Media Contact
Phone: 509.529-6500
webmaster@phtww.org
Gesa Power House Theatre
111 North Sixth Ave.
Walla Walla, Washington 99362