Gesa Power House Theatre presents a screening of the new documentary film "Suicide: The Ripple Effect" on Wednesday, September 26 at 7:00 p.m. A portion of the proceeds will go towards local suicide prevention efforts. A community conversation will be held following the screening. Representatives from Catholic Charities, Comprehensive Health Care, VA Medical Center, and Walla Walla County Department of Community Health will be present.
"This film will save lives."
– Dr. John Draper, Director National Suicide Prevention Lifeline USA
At age 19, Kevin Hines attempted to take his life by jumping from the Golden Gate Bridge. Seventeen years later, he still struggles with many of the same symptoms that led him to attempt to take his life, but he is on a mission to use his story to help others stay alive. Kevin has also been one of the key catalysts in helping end a nearly 80-year long fight to construct suicide prevention net on the iconic San Francisco bridge.
Kevin takes a journey to better understand the ripple effects his suicide attempt had on his family, friends, and the first responders who helped save him. He's also working to shine light on inspirational individuals, families, and organizations who are using personal pain to help others find the hope they need to heal.
People around the globe are uniting and responding to calls for change with the goal of having a tremendous positive impact on reducing the number of suicides and suicide attempts around the world.
This film has a runtime of 93 minutes. Non-alcoholic beverages, popcorn, and snacks will be available for purchase and may be taken into the theater. No outside food or beverages allowed.
Reserved seating tickets ($15 adults, $10 students) are available online or by calling the box office at 509-529-6500.
$1/ticket will be donated to Reach Out, whose mission is to focus on breaking down the barriers to suicide intervention, promoting resiliency, encouraging and facilitating help-seeking, inspiring our local community to take a personal stake in suicide prevention, and educating the public on guidelines for engagement, intervention, and help-seeking in moments of crisis.
Invite your friends and let them know you are going on Facebook!
See also: Every Brilliant Thing
This event is held in honor of National Suicide Prevention Awareness Month. If you are struggling with mental health or contemplating suicide, please call the Walla Walla Crisis Response Team at (509) 524-2999 or the National Suicide Prevention Hotline at 1-800-273-TALK.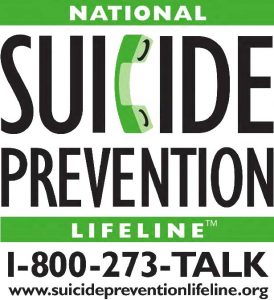 Want to receive early notice and access to ticket sales? Become a Gesa Power House Theatre Member (highest priority) or sign up for our e-mail list!
---
This event is sponsored in part by:

The 2018 Gesa Power House Theatre Season receives support from:
KAPP-KVEW TV, Inland Cellular, McCurley Integrity Toyota of Walla Walla, Pacific Power
---
Are you visiting from out of town? Stay at our partner hotel!