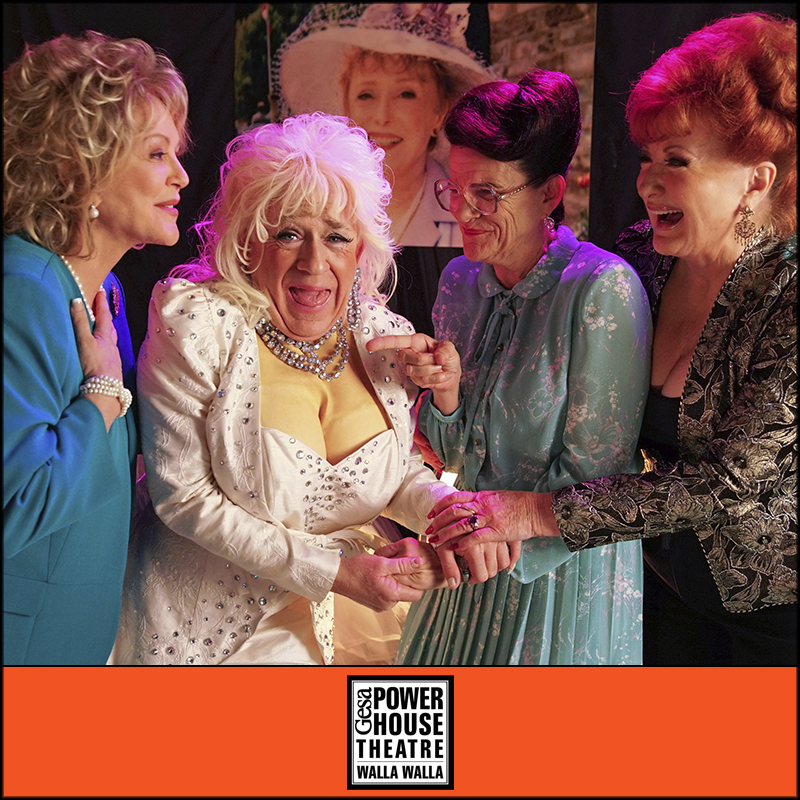 Power House fills niche for indie, foreign, documentary films
Article written by Bradley Nelson, as printed in the Union-Bulletin Marquee on Thursday, September 7, 2017:
Gesa Power House Theatre has become Walla Walla's newest movie house.
While the theater won't be playing the latest superhero blockbuster, it will give Walla Walla moviegoers opportunities to see a variety of current independent, foreign, and documentary films more commonly shown in larger cities. As a bonus, sometimes the filmmakers will be here in person. It's a niche that patrons of the theater have been asking someone to fill.
It began earlier this year when the Power House received the opportunity to screen a current production of William Shakespeare's "The Tempest" performed by The Royal Shakespeare Company in England, and a new ongoing Live Cinema Series was born, featuring live performances by the Royal Opera, Royal Ballet, and Royal Shakespeare Company. Each screening is filmed in England during a current live performance, and rebroadcast later to a limited number of International screens. Filmed in high definition, it's an opportunity to see an amazing professional production without flying to England.
Soon after screening "The Tempest," Gesa Power House Theatre was selected to screen the documentary film "SEED: The Untold Story" before its wider release on DVD. Co-director Jon Betz, a Walla Walla native, attended the screening and participated in a Q&A with the audience afterward.
From there, momentum built, and when Warren Etheredge was looking for a place to launch a new short movie festival, the Power House was available. The first of what will become an annual Walla Walla Movie Crush presented 13 hours of short films over two days, including 11 World Premieres, and at least one Academy Award nominee.
In July, Power House screened "Kedi" — a foreign documentary film about the cats of Istanbul — and donated a portion of the ticket sales to the Blue Mountain Humane Society.
All this leads to next week's lineup of four films in four days.
On Tuesday at 7 p.m., the Power House will be one of a limited number of theaters across the United States selected to screen "May It Last: A Portrait of the Avett Brothers."
Filmed with extraordinary access over more than two years, and directed by Judd Apatow and Michael Bonfiglio, the documentary is a deeply intimate and revealing look at the Grammy Award-nominated North Carolina band fronted by Seth and Scott Avett. The nearest other theater to screen this "one night only" film is in Spokane.
On Wednesday at 6 p.m., the Live Cinema Series continues with the Royal Shakespeare Company's production of "Titus Andronicus." This gory revenge tragedy is William Shakespeare's bloodiest play, which presents the audience with murder as entertainment, and a staggering body count. The screening runs 3 hours 30 minutes including an on-screen introduction and one intermission.
On Sept. 14 at 7 p.m. the dark, quirky comedy — and cult hit — "Sordid Lives" will be screened. Written by Del Shores and released in 2000, the film follows a gay West Hollywood actor as he returns home to his small Texas town for his grandmother's funeral. Three generations of his dysfunctional family collide. The film's cast includes Olivia Newton-John ("Grease"), Delta Burke (TV's "Designing Women"), Bonnie Bedelia (TV's "Parenthood"), Beau Bridges (TV's "Masters of Sex") and Leslie Jordan (TV's "Will and Grace"), to name a few.
On Sept. 15 at 7 p.m. the Power House will host the Washington state premiere of "A Very Sordid Wedding" — currently only available in limited theatrical release. The story takes place 17 years after the events of "Sordid Lives" and features many of the same characters and actors from the original film, as well as its spinoff television series on Logo. The film explores a small rural town facing a changing world where same-sex marriage is being legalized. Two of the filmmakers, writer/director Del Shores and actor/producer Emerson Collins will be at the theater to answer audience questions after the screening.
Bradley Nelson works with Gesa Power House Theatre.