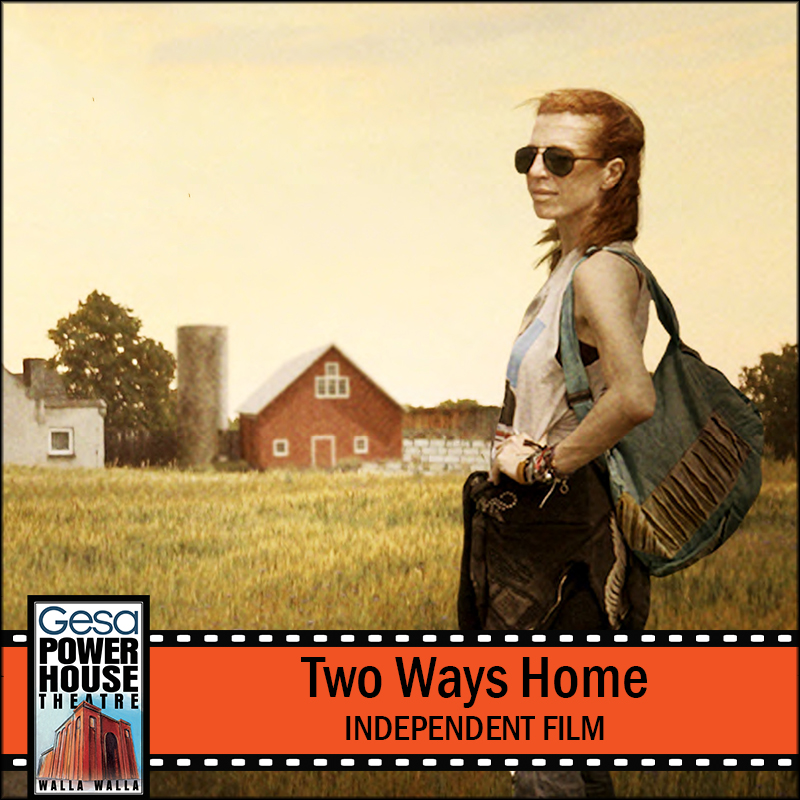 Press Release: "Two Ways Home" (film) – March 19 & 24
Gesa Power House Theatre presents a screening of the award-winning independent film Two Ways Home on Friday, March 19 at 7:00PM with an encore screening on Wednesday, March 24 at 7:00PM.
Kathy is sentenced to a prison term, only to discover that her erratic actions were motivated by her bipolar disorder. Once diagnosed and treated with medication, her sentence is commuted and she is released back into the community. Upon returning to her hometown in rural Iowa to reconcile with her estranged 12-year-old daughter, she discovers that her grandfather suffered a heart attack. Conflict with her family sets her on a course to free her irascible grandfather from a nursing home and live his last days out on his farm. As she struggles to maintain balance with her condition, complications with her daughter's well-being and her grandfather's health test her sense of self-worth to the limit. Through self-acceptance and perseverance, she forges unexpected new levels of love and heroism.
Two Ways Home stars Tanna Frederick (Kathy), Tom Bower (Walter), Joel West (Junior), and Rylie Behr (Cori). The film is directed by award-winning director Ron Vignone, whose filmmaking revolves around issues that are deeply personal and important in his life. All of the cast and crew were dedicated to making a story of depth and subtlety that revolves around a character who wrestles with the need for connection with her family, and the disconnect from her wavering mental health. The film received support from NAMI (National Alliance on Mental Illness), the Breaking the Chains Foundation, and the Methodist Dallas Medical Center.
General admission tickets ($15 Adults, $10 Students) are available online at www.phtww.org or by calling the box office at 509-529-6500.
Seating for each screening is capped at 100 patrons, as allowed under Phase 2 of Washington's Safe Start Plan. Additional precautions including required mask use and physical distancing between households will be observed.
---
Season Sponsors:
KAPP-KVEW TV, Pacific Power, Northwest Public Broadcasting, Hayden Homes
Additional support provided by:
Walla Walla County, Port of Walla Walla, City of Walla Walla
Each Coldwell Banker Office is Independently Owned and Operated
---
About Gesa Power House Theatre
The historic Gesa Power House Theatre is a 300-seat performing arts venue, located in downtown Walla Walla. The 120-year-old building was once the Walla Walla Gas Plant, built to produce coal gas used to light the streets, businesses, and homes of Walla Walla. In 2011 the Gesa Power House Theatre building was transformed into a state-of-the-art playhouse for live performance. The interior design of the theatre was inspired by Shakespeare's own intimate Blackfriars Theatre in London, England.
The Gesa Power House Theatre is on the Washington State Building Preservation Commission list of State historic buildings and on the National Register of Historic Places. The venue also hosts a variety of other cultural events, musical concerts, and private events (including weddings).
For additional marketing and media information, including interviews and hi-res images, contact:
Bradley Nelson
Media Contact
Phone: 509.529-6500
webmaster@phtww.org
Gesa Power House Theatre
111 North Sixth Ave.
Walla Walla, Washington 99362