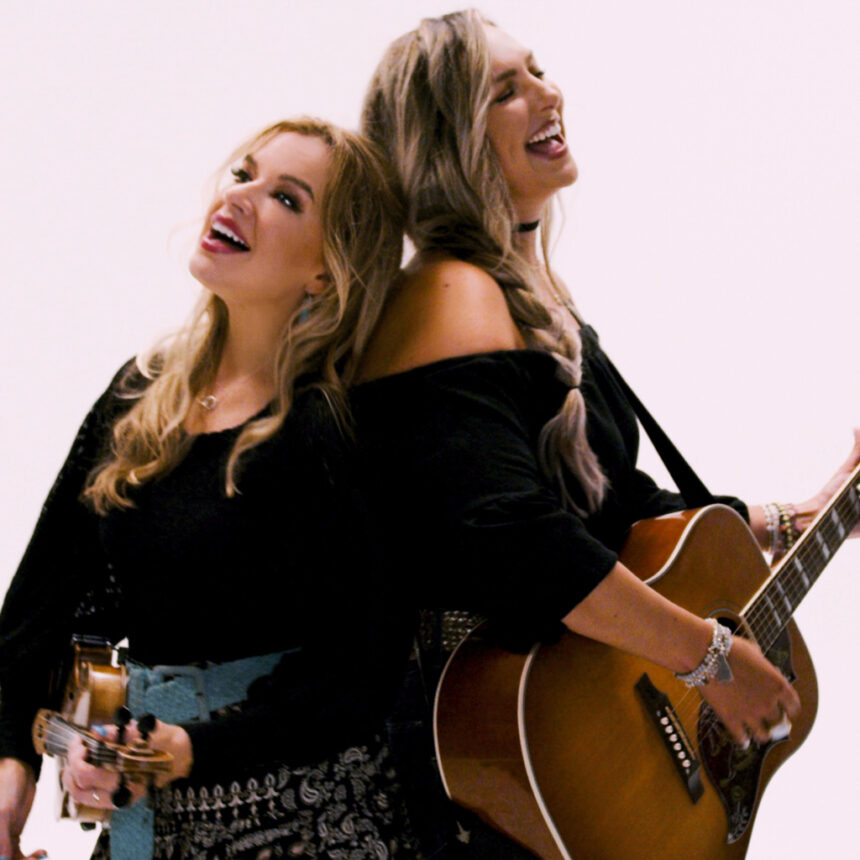 Press Release: The Wildcards
March 7 – The Wildcards will perform live at Gesa Power House Theatre on Saturday, April 1, 2023 at 7:00 p.m.
Ashley Gearing and Andrea Young are no strangers to Nashville's music scene. Both have numerous accolades to their names having worked with some of the biggest and baddest names in the business. The girls bonded while touring internationally with the former, critically-acclaimed band Farewell Angelina. The two found that their chemistry needed its own stage. Having always been identified as the "wildcards" of any project they were involved in, the band was born. Each has had individual successes in their extensive careers but have learned they are better together: musically, creatively and spiritually. This new project exposes Ashley Gearing's powerhouse vocals and rhythmic acoustic guitar alongside Andrea Young's ferocious fiddle playing and angelic voice—add in the dynamic of their songwriting and the deck is stacked.
Joining forces with some of the world's finest musicians, they have a show filled with unforgettable original music and cover song favorites led by irresistible harmonies and fiery musicianship. Their high-energy performances have captured attention and secured opening slots for such artists as Mitchell Tenpenny, Walker Hayes, and Joe Nichols. With The Wildcards, you bring the good vibes, they'll bring the party.
The duo has recently been featured in renowned magazine American Songwriter, Off The Record Live, and CMT for the release of singles, "Light On" and "Pour The Wine" from their "Bar Room Sessions" collection.  Live, acoustic, and just plain fun, the"Bar Room Sessions" captures the raw magic of the pair spreading a little light—pouring a little wine—and sharing their hearts out on the stage.
Reserved seating tickets ($45 adults, $20 students) are available online or by calling the box office at 509-529-6500.
About Gesa Power House Theatre
The historic Gesa Power House Theatre is a 300-seat performing arts venue, located in downtown Walla Walla. The 120-year-old building was once the Walla Walla Gas Plant, built to produce coal gas used to light the streets, businesses, and homes of Walla Walla. In 2011 the Gesa Power House Theatre building was transformed into a state-of-the-art playhouse for live performance. The interior design of the theatre was inspired by Shakespeare's own intimate Blackfriars Theatre in London, England.
The Gesa Power House Theatre is on the Washington State Building Preservation Commission list of State historic buildings and on the National Register of Historic Places. The venue also hosts a variety of other cultural events, musical concerts, and private events (including weddings).
Gesa Power House Theatre is owned and operated by Power House Theatre Walla Walla, a 501(c)(3) nonprofit organization.
For additional marketing and media information, including interviews and hi-res images, contact:
Mary Aparicio Castrejón
Marketing Manager
Phone: 509.529-6500 ext:5
marketing@phtww.org
Gesa Power House Theatre
111 North Sixth Ave.
Walla Walla, Washington 99362