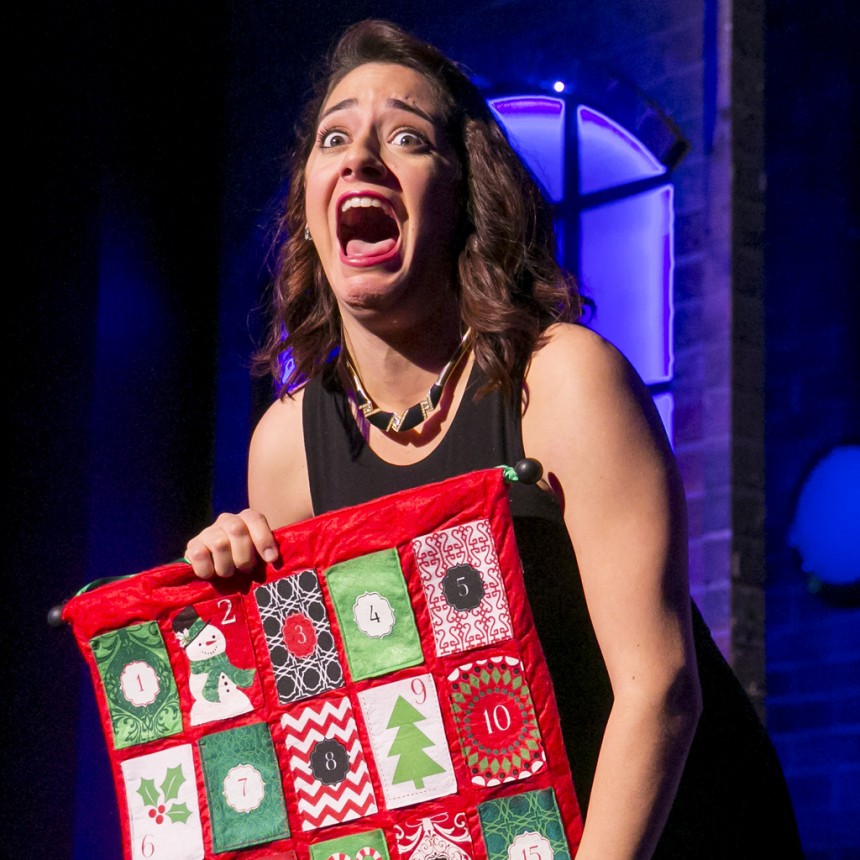 Press Release: The Second City brings sketch comedy to Walla Walla
November 24, 2015 – Famed comedy theater The Second City will perform "Holidazed & Confused" on Sunday, December 6, at 7:00 p.m. at the Gesa Power House Theatre
"Holidazed & Confused" is a must-see comedy revue featuring original songs, brand new sketches, and classic favorites made famous by Second City legends. A bit naughty. A bit nice. This show puts a fresh spin on the traditional holiday entertainment!
Fresh, fast, and funny, The Second City is celebrating 56 years of producing cutting-edge satirical revues and continues to launch the careers of comedy superstars. When it opened its doors in 1959, no one could have guessed that this small cabaret theater would become the most influential and prolific comedy theater in the world. With its roots in the improvisational games of Viola Spolin, The Second City, developed its own unique approach to creating and performing comedy. Alums of The Second City have populated the cast of NBC's "Saturday Night Live" over the years – many of whom go on to have solo careers in comedy.
Today, The Second City, with sister theaters in Chicago and Toronto, continues to produce premiere comic talent, from Mike Myers to Amy Poehler, and its imprint is felt across every entertainment medium.
Reserved seating tickets ($47-$42) are available at www.phtww.org or by calling the box office at 509-529-6500. This show may contain adult or mature content.
For more information about this show and other upcoming events at the Gesa Power House Theatre, visit www.phtww.org.
---
About the Gesa Power House Theatre
The historic Gesa Power House Theatre is a world-class, 342 seat performing arts venue, located in downtown Walla Walla. The 120-year-old building was once the Walla Walla Gas Plant, built to produce coal gas used to light the streets, businesses, and homes of Walla Walla. In 2011 the Gesa Power House Theatre building was transformed into a state-of-the-art playhouse for live performance. The interior design of the theatre was inspired by Shakespeare's own intimate Blackfriars Theatre in London, England.
The Gesa Power House Theatre is on the Washington State Building Preservation Commission list of State historic buildings and on the National Register of Historic Places. Home to Shakespeare Walla Walla, a nonprofit organization working to bring Shakespearean theater and other events to Walla Walla, the venue also hosts a variety of other cultural events, musical concerts, and private events (including weddings).
---
For additional marketing and media information, including interviews and hi-res images, contact:
Michelle Liberty
Media Contact
Phone: 509.629.0584
bookings@phtww.org