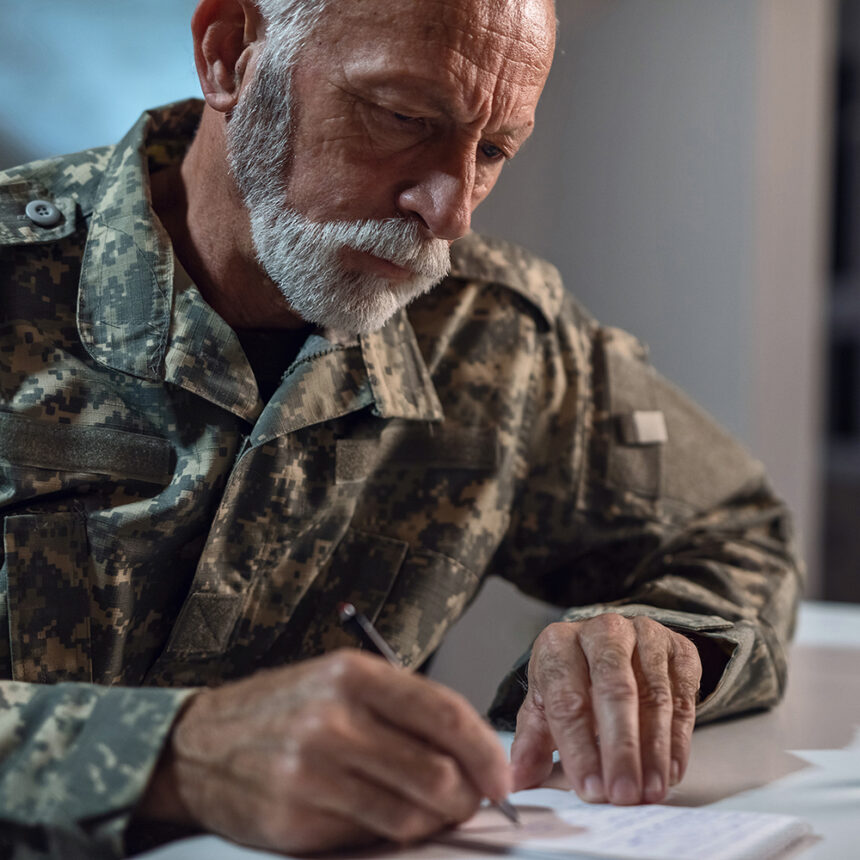 Press Release: The Red Badge Project – Veterans Tell Their Stories – July 14
FOR IMMEDIATE RELEASE
Gesa Credit Union presents The Red Badge Project: Veterans Tell Their Stories at Gesa Power House Theatre on Thursday, July 14 at 7:00 p.m.
Maya Angelou said, "There is no greater agony than bearing an untold story inside you."
The women and men who have served our nation bear this burden daily. The Red Badge Project was established by former Army Captain Evan Bailey and Air Force veteran and actor Tom Skerritt, to lift that weight.
The Red Badge Project is dedicated to improving the lives of veterans by sharing storytelling skills with which they can manage the challenges of PTS, TBIs, moral injury, and more. Red Badge offers ongoing, bi-monthly classes for veterans in the Walla Walla region as well in conjunction with Vet Centers in Seattle, Federal Way, Everett, and Spokane.
The Red Badge Project: Veterans Tell Their Stories event will start with an hour of short films, curated by Gesa Power House Theatre Director of Film Programming Warren Etheredge, followed by live presentations by veterans from the Walla Walla group (and from around the state) of stories they have crafted in Red Badge. Those in the audience may be the first people outside the classroom or tight-knit circles of friends and families who have heard these told.
The evening will run about 2 hours and will offer an unforgettable experience and the opportunity to listen to and thank veterans for their service. This event is made possible with the support of Gesa Credit Union.
"We are thrilled to present The Red Badge Project: Veterans Tell Their Stories at Gesa Power House Theatre," said Angie Brotherton, AVP Community Relations and Impact. "At Gesa, we are dedicated to doing our part in improving the lives of our veterans, who have sacrificed so much to serve and protect our country. It is an honor to share in this experience with The Red Badge Project and give our local heroes a safe avenue to discuss and embrace their experiences."
Gesa Credit Union is Washington's second largest credit union. Headquartered in Richland, Washington, Gesa operates 28 branches across Washington and supports 12 student-operated high school branches. Gesa Credit Union recently announced its 2022 Local Heroes Grant Program will be accepting grant applications starting June 20 through July 31, 2022. Any local organization that supports local heroes in Washington, including firefighters, healthcare workers, law enforcement, educators, and veterans, may apply for grants up to $50,000 to support their efforts. Funds for the grants are generated through Gesa's Affinity Debit Card Program. For more information on grant eligibility and to apply, visit https://www.gesa.com/community/local-heroes.
Reserved seating tickets ($15) for The Red Badge Project: Veterans Tell Their Stories are available online at www.phtww.org or at the door. All profits from ticket sales will be donated to The Red Badge Project. Gesa Power House Theatre is located at 111 N. 6th Avenue, Walla Walla.
---
About Gesa Power House Theatre
The historic Gesa Power House Theatre is a 300-seat performing arts venue, located in downtown Walla Walla. The 120-year-old building was once the Walla Walla Gas Plant, built to produce coal gas used to light the streets, businesses, and homes of Walla Walla. In 2011 the Gesa Power House Theatre building was transformed into a state-of-the-art playhouse for live performance. The interior design of the theatre was inspired by Shakespeare's own intimate Blackfriars Theatre in London, England.
The Gesa Power House Theatre is on the Washington State Building Preservation Commission list of State historic buildings and on the National Register of Historic Places. The venue also hosts a variety of other cultural events, musical concerts, and private events (including weddings).
Gesa Power House Theatre is owned and operated by Power House Theatre Walla Walla, a 501(c)(3) nonprofit organization.
For additional marketing and media information, including interviews and hi-res images, contact:
Bradley Nelson
Media Contact
Phone: 509.529-6500
webmaster@phtww.org
Gesa Power House Theatre
111 North Sixth Ave.
Walla Walla, Washington 99362