Gesa Credit Union presents The Red Badge Project: Veterans Tell Their Stories at Gesa Power House Theatre on Thursday, July 14 at 7:00 p.m.
"There is no greater agony than bearing an untold story inside you."
— Maya Angelou
The women and men who have served our nation bear this burden daily. The Red Badge Project was established — by former Army Captain Evan Bailey and the actor Tom Skerritt (who is an Air Force veteran) — to lift that weight.
The Red Badge Project is dedicated to improving the lives of veterans by sharing storytelling skills with which they can manage the challenges of PTS, TBIs, moral injury, and more. Red Badge offers ongoing, bi-monthly classes for veterans in the Walla Walla region as well in conjunction with Vet Centers in Seattle, Federal Way, Everett, and Spokane.
Please join us on Thursday, July 14. The evening will start with an hour of short films, followed by live presentations by veterans from the Walla Walla group (and from around the state) with stories they have crafted in Red Badge. If you are in the audience, you may be the first people outside the classroom or tight-knit circles of friends and families who have heard these told. This is an honor and an opportunity to thank veterans for their services for embracing both the individuals and their experiences.
Hosted by Red Badge founding faculty member Warren Etheredge, the evening will run about 2 hours and will offer an unforgettable experience that just may better lives for those who have protected yours.
This event is made possible with the support of Gesa Credit Union.
"We are thrilled to present The Red Badge Project: Veterans Tell Their Stories at Gesa Power House Theatre," says Angie Brotherton, AVP Community Relations and Impact. "At Gesa, we are dedicated to doing our part in improving the lives of our veterans, who have sacrificed so much to serve and protect our country. It is an honor to share in this experience with The Red Badge Project and give our local heroes a safe avenue to discuss and embrace their experiences."
Reserved seating tickets ($15) are available online or at the door. All profits from ticket sales will be donated to The Red Badge Project.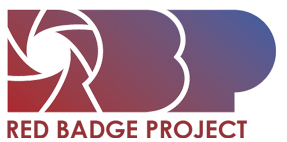 ---
Gesa Power House Theatre is currently operating at full capacity, but will continue to follow the most recent guidance from state and county Departments of Health. Current health and safety guidelines at Gesa Power House Theatre are available online or by calling the box office.
Want to receive early notice and access to ticket sales? Join the +Power Club (highest priority) or sign up for our e-mail list!