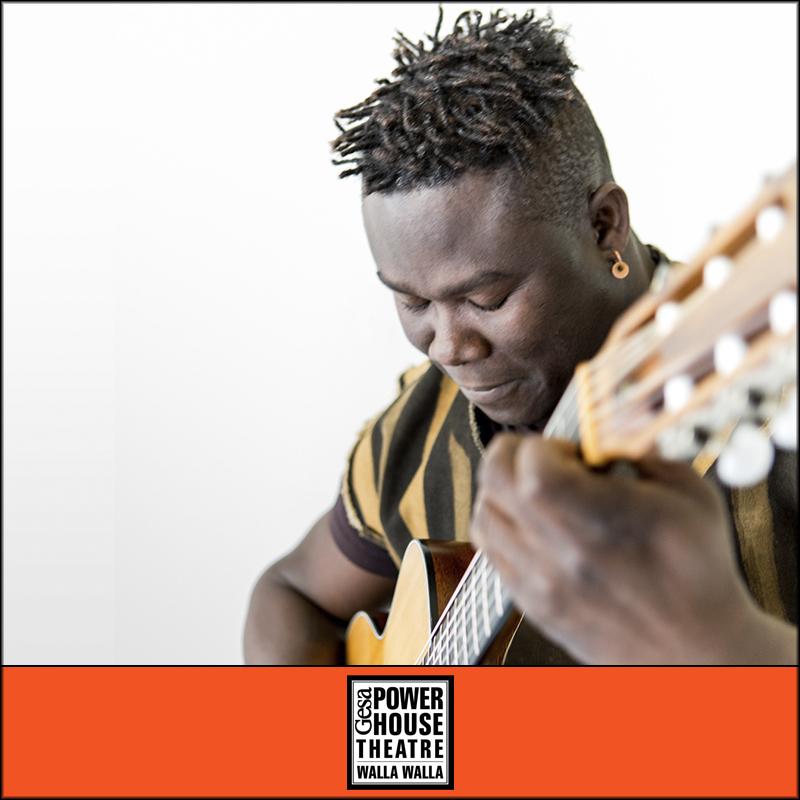 Press Release: Okaidja Afroso – May 4
Gesa Power House Theatre presents Okaidja Ofroso in concert on Friday, May 4 at 7:00 p.m.
Okaidja is an Afropop singer-songwriter and multi instrumentalist from Ghana, West Africa. His unique artistic vision has led him to combine his native rhythms with unforeseen pairings of musical flavors. His sound is a spicy fusion of Ghanaian music with diverse cross-cultural influences.
Although most of Okaidja's hypnotic arrangements are sung in his native language, the meaning shines through. His calling and life purpose is to bring people together to laugh and grieve and dance and forge forward together, in community.
Okaidja was born into a family of musicians and storytellers in the village of Kokrobite on the west coast of Ghana. He began his career as a dancer with the celebrated Ghana Dance Ensemble. As he toured internationally Okaidja expanded his artistic reach becoming a master multi-instrumentalist, singer-songwriter, and arranger.
Reserved seating tickets ($30-$25 Adults; $20 Students) are available online (www.phtww.org) or by calling the box office at 509-529-6500.
# # #
The 2018 Season is supported in part by: KAPP-KVEW, Coldwell Banker First Realtors, Foundry Vineyards, Courtyard Marriott, Inland Cellular, Pacific Power, McCurley Integrity Toyota of Walla Walla.
---
About the Gesa Power House Theatre
The historic Gesa Power House Theatre is a 300-seat performing arts venue, located in downtown Walla Walla. The 120-year-old building was once the Walla Walla Gas Plant, built to produce coal gas used to light the streets, businesses, and homes of Walla Walla. In 2011 the Gesa Power House Theatre building was transformed into a state-of-the-art playhouse for live performance. The interior design of the theatre was inspired by Shakespeare's own intimate Blackfriars Theatre in London, England.
The Gesa Power House Theatre is on the Washington State Building Preservation Commission list of State historic buildings and on the National Register of Historic Places. The venue also hosts a variety of other cultural events, musical concerts, and private events (including weddings).
For additional marketing and media information, including interviews and hi-res images, contact:
Bradley Nelson
Media Contact
Phone: 509.529-6500
webmaster@phtww.org
Gesa Power House Theatre
111 North Sixth Ave.
Walla Walla, Washington 99362