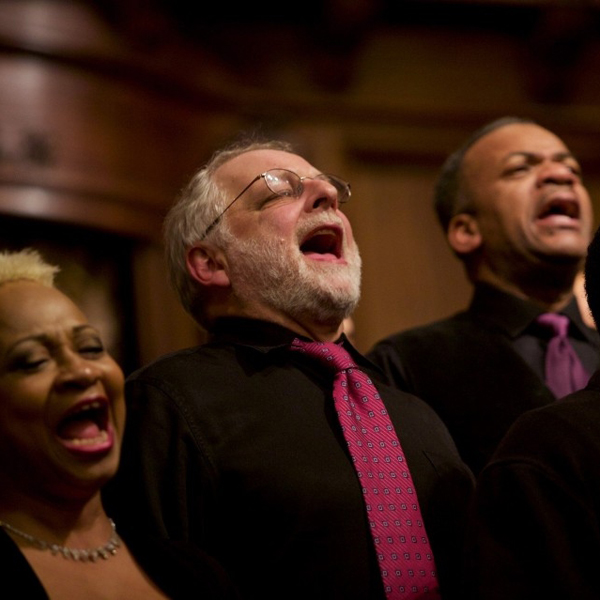 Press Release: NW Community Gospel Choir – April 30
March 17, 2016 – Northwest Community Gospel Choir from Portland, Oregon, will send 20 members to perform with live musical accompaniment at Gesa Power House Theatre on Saturday, April 30 at 7:00 p.m.
The Northwest Community Gospel Choir is a gifted, multicultural group of all ages and includes singers and musicians from the Gospel Music Workshop of America, churches, and various other music ministries in Portland and surrounding cities.
Every fall since 1999, the choir has gathered to prepare for its annual December concerts with the Oregon Symphony and conductor Charles Floyd. The choir is directed by Whitman College jazz professor and local performer Gary Hemenway.
The Northwest Community Gospel Choir is dedicated to the perpetuation of gospel music and bring energy and joy to every song they sing. They are a living example of how people of all races, religions, and backgrounds can come together to create music.
Reserved seating tickets ($35) and more information about upcoming events can be found at www.phtww.org.
---
About the Gesa Power House Theatre
The historic Gesa Power House Theatre is a world-class, 342 seat performing arts venue, located in downtown Walla Walla. The 120-year-old building was once the Walla Walla Gas Plant, built to produce coal gas used to light the streets, businesses, and homes of Walla Walla. In 2011 the Gesa Power House Theatre building was transformed into a state-of-the-art playhouse for live performance. The interior design of the theatre was inspired by Shakespeare's own intimate Blackfriars Theatre in London, England.
The Gesa Power House Theatre is on the Washington State Building Preservation Commission list of State historic buildings and on the National Register of Historic Places. Home to Shakespeare Walla Walla, a nonprofit organization working to bring Shakespearean theater and other events to Walla Walla, the venue also hosts a variety of other cultural events, musical concerts, and private events (including weddings).
For additional marketing and media information, including interviews and hi-res images, contact:
Michelle Liberty
Media Contact
Phone: 509.629.0584
bookings@phtww.org
Gesa Power House Theatre
111 North Sixth Ave.
Walla Walla, Washington 99362
509.529.6500