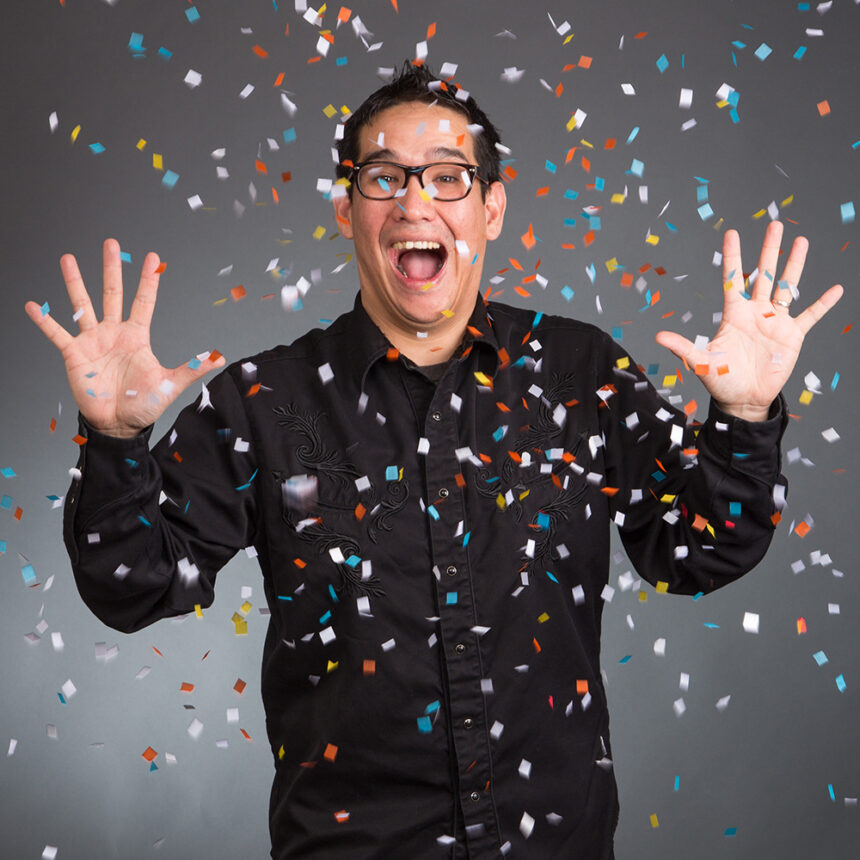 Press Release: "Louie Foxx's One-Man Side Show" – August 21
Tickets are now on sale for the Little Watts Family Series presentation of Louie Foxx's One-Man Side Show at Gesa Power House Theatre on Sunday, August 21 at 2:00 p.m.
Louie Foxx is the consummate kid that never grew up. As a kid he excelled at all the things that adults told him were aa waste of time. In high school, he built himself a rickety table, rode the bus downtown to perform magic tricks on the street corner, and got paid by "passing the hat." Today, Louie Foxx is living his childhood dream of being a magician, presenting original illusions for audiences of all ages.
Louie Foxx is a two-time Guinness World Record Holder and was twice voted Best Live Entertainment for Families by the readers of Parent Map Magazine. Howie Mandel called Louie's performance on NBC's America's Got Talent "Fantastic" and the Society of American Magicians called Louie "A Variety Artist in the truest sense of the words!" He has been featured four times in the prestigious Linking Ring Magazine and is a regular on Masters of Illusion on The CW Network.
Louie Foxx's One-Man Side Show will run about an hour without intermission.
Reserved seating ticket ($12 adults, $8 students) are available online at www.phtww.org or by calling the box office at 509-529-6500.
The Little Watts Family Series is sponsored in part by Walla Walla Valley Honda with additional support by from Yancey P. Winans Foundation and AAUW – Walla Walla.
Gesa Power House Theatre is currently operating at full capacity, but will continue to follow the most recent guidance from state and county Departments of Health. Current health and safety guidelines at Gesa Power House Theatre are available online or by calling the box office.
---
About Gesa Power House Theatre
The historic Gesa Power House Theatre is a 300-seat performing arts venue, located in downtown Walla Walla. The 120-year-old building was once the Walla Walla Gas Plant, built to produce coal gas used to light the streets, businesses, and homes of Walla Walla. In 2011 the Gesa Power House Theatre building was transformed into a state-of-the-art playhouse for live performance. The interior design of the theatre was inspired by Shakespeare's own intimate Blackfriars Theatre in London, England.
The Gesa Power House Theatre is on the Washington State Building Preservation Commission list of State historic buildings and on the National Register of Historic Places. The venue also hosts a variety of other cultural events, musical concerts, and private events (including weddings).
Gesa Power House Theatre is owned and operated by Power House Theatre Walla Walla, a 501(c)(3) nonprofit organization.
For additional marketing and media information, including interviews and hi-res images, contact:
Bradley Nelson
Media Contact
Phone: 509.529-6500
webmaster@phtww.org
Gesa Power House Theatre
111 North Sixth Ave.
Walla Walla, Washington 99362