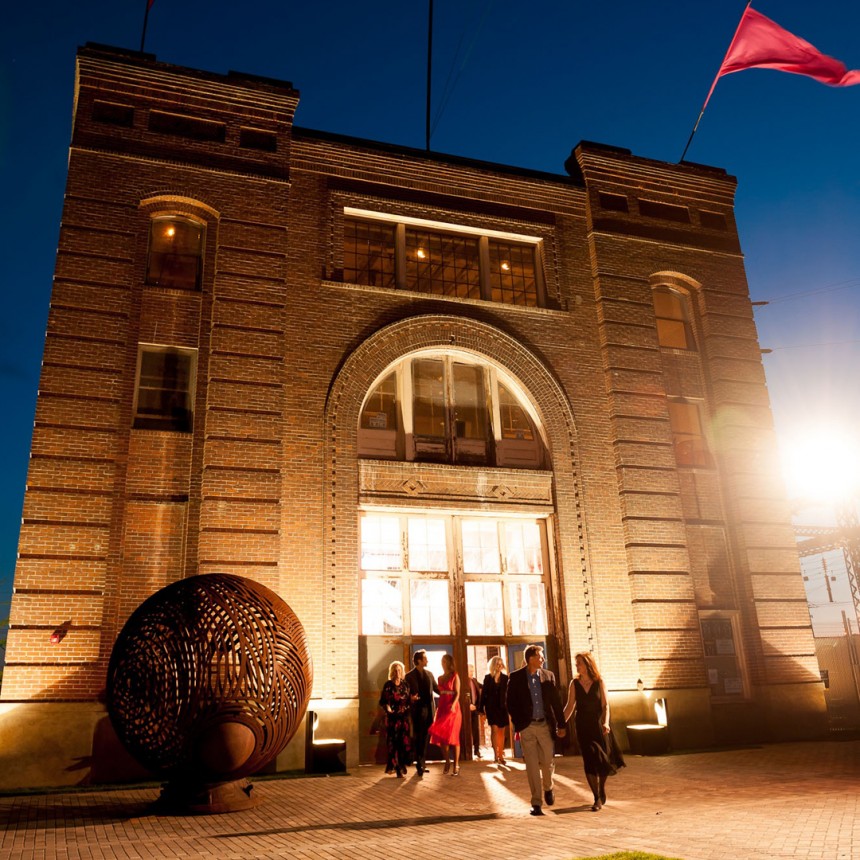 Press Release: Local Businesses Sponsor 2016 Season at Gesa Power House Theatre
The 2016 season at Gesa Power House Theatre will be presented by title sponsors Waterbrook Winery, Browne Family Vineyards, and Canoe Ridge Vineyard. Additional support will be provided by KAPP-KVEW, Courtyard Marriott, and Wingman Birdz & Brewz.
Gesa Power House Theatre, the home of Shakespeare Walla Walla, opened in 2011 when the historic power house building, once a coal gas plant, was renovated to accommodate nearly 300 fixed seats, a stage, dressing rooms, lobby, and lounge area.
In 2014, a new business model was adopted resulting in many more shows, opening the building up for rentals and outside promoters, and accommodating weddings, meetings, and receptions. The community has responded positively to the live concerts, staged readings, comedy shows, and family entertainment.
Ticket sales alone are not able to support a venue such as this, so the logical step was to seek sponsorships. Fortunately, the Walla Walla Valley is a big supporter of the arts and local businesses have stepped up to ensure the community will not want for world-class entertainment and culture.
"We are grateful to our new season sponsors," says Mark Anderson, co-owner of the theater. "Their support allows us to continue bringing high-quality entertainers to Walla Walla, and their commitment to the community is commendable."
Many sponsorship opportunities are available at Gesa Power House Theatre, from season sponsors to individual show supporters. Interested businesses may contact Betsy Hadden at events@phtww.org.
The 2016 season is already off to a solid start with two sold out shows: Paula Poundstone on January 28 and "An Evening with Judy Collins" on February 12. Tickets are on sale for "Fame! (They're not going to live forever)" – a performance of letters to and from celebrities read by actors accompanied by live music and a dynamic slide show of images.
More shows throughout the year are being scheduled and information about upcoming events can be found at www.phtww.org.
# # #
About the Gesa Power House Theatre
The historic Gesa Power House Theatre is a world-class, 342 seat performing arts venue, located in downtown Walla Walla. The 120-year-old building was once the Walla Walla Gas Plant, built to produce coal gas used to light the streets, businesses, and homes of Walla Walla. In 2011 the Gesa Power House Theatre building was transformed into a state-of-the-art playhouse for live performance. The interior design of the theatre was inspired by Shakespeare's own intimate Blackfriars Theatre in London, England.
The Gesa Power House Theatre is on the Washington State Building Preservation Commission list of State historic buildings and on the National Register of Historic Places. Home to Shakespeare Walla Walla, a nonprofit organization working to bring Shakespearean theater and other events to Walla Walla, the venue also hosts a variety of other cultural events, musical concerts, and private events (including weddings).