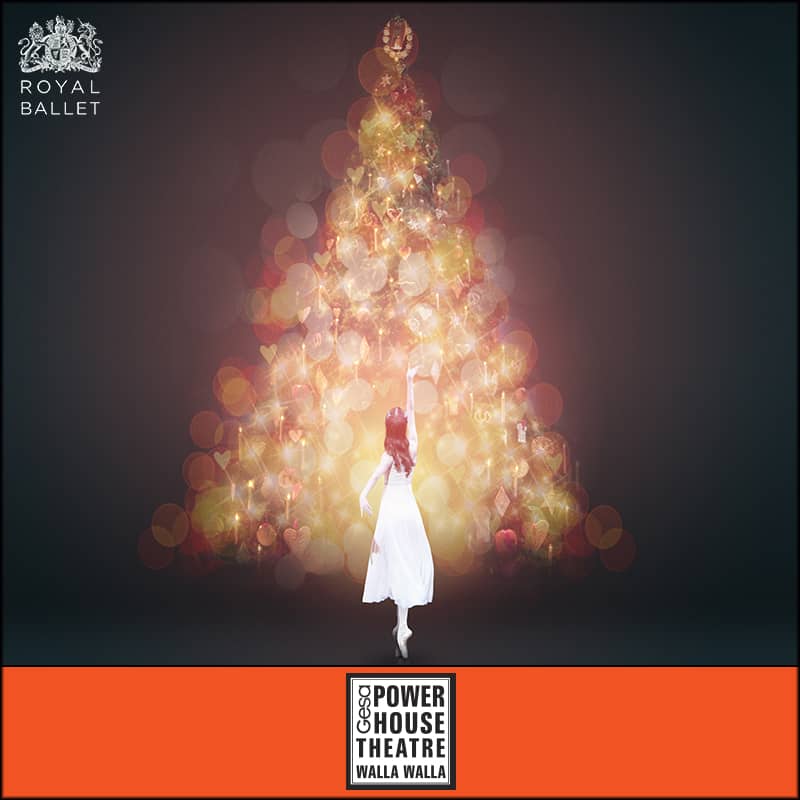 Press Release: Live Cinema Series screening of The Royal Ballet's "The Nutcracker" – December 16
The Live Cinema series continues with the screening of the The Royal Ballet's The Nutcracker, on Sunday, December 16 at 2:00 p.m.
Peter Wright's nigh-on definitive production for The Royal Ballet ranks as one of the most enduring and enchanting versions of The Nutcracker. With its festive period setting, dancing snowflakes and enchanting stage magic, Lev Ivanov's 1892 ballet has become the perfect Christmas entertainment, with Tchaikovsky's sumptuous, sugar-spun music the most recognizable of all ballet scores.
This production of The Nutcracker has enthralled audiences for more than 30 years since its opening in 1984. It showcases the full energy of the Company, alongside the emerging talent of young dancers from The Royal Ballet School. The stunning costumes, numbering around 600 and dating back to the world-premiere, are revitalized for the show.
Loosely based on the story by E.T.A. Hoffmann, the ballet opens with a lively Christmas party, its Victorian setting captured in opulent detail by Julia Trevelyan Oman's designs.
This screening runs approximately 2 hours 30 minutes including an onscreen introduction and one intermission. Beer, wine, popcorn, and snacks will be available for purchase, and may be taken into the theater. No outside food or beverages allowed.
The 2018 Live Cinema series is sponsored in part by Shakespeare Walla Walla and features current productions by professional companies such as the Royal Shakespeare Company, Royal Ballet, and Royal Opera. Direct from England, these productions are filmed live and rebroadcast to select international theaters.
The Royal Opera House cinema broadcasts offer audiences an equivalent to the best seat in the house, with exclusive behind-the-scenes footage, interviews and incredibly detailed close-ups of performers. The 2018 Live Cinema Series is sponsored in part by Shakespeare Walla Walla.
Reserved seating: $15 Adults, $10 Students are available online or by calling the box office at 509-529-6500.
Shakespeare Walla Walla is a local 501(c)3 nonprofit organization that aims to make Shakespeare and theater approachable and entertaining to students in eastern Washington and Oregon. 
---
About the Gesa Power House Theatre
The historic Gesa Power House Theatre is a 300-seat performing arts venue, located in downtown Walla Walla. The 120-year-old building was once the Walla Walla Gas Plant, built to produce coal gas used to light the streets, businesses, and homes of Walla Walla. In 2011 the Gesa Power House Theatre building was transformed into a state-of-the-art playhouse for live performance. The interior design of the theatre was inspired by Shakespeare's own intimate Blackfriars Theatre in London, England.
The Gesa Power House Theatre is on the Washington State Building Preservation Commission list of State historic buildings and on the National Register of Historic Places. The venue also hosts a variety of other cultural events, musical concerts, and private events (including weddings).
For additional marketing and media information, including interviews and hi-res images, contact:
Bradley Nelson
Media Contact
Phone: 509.529-6500
webmaster@phtww.org
Gesa Power House Theatre
111 North Sixth Ave.
Walla Walla, Washington 99362