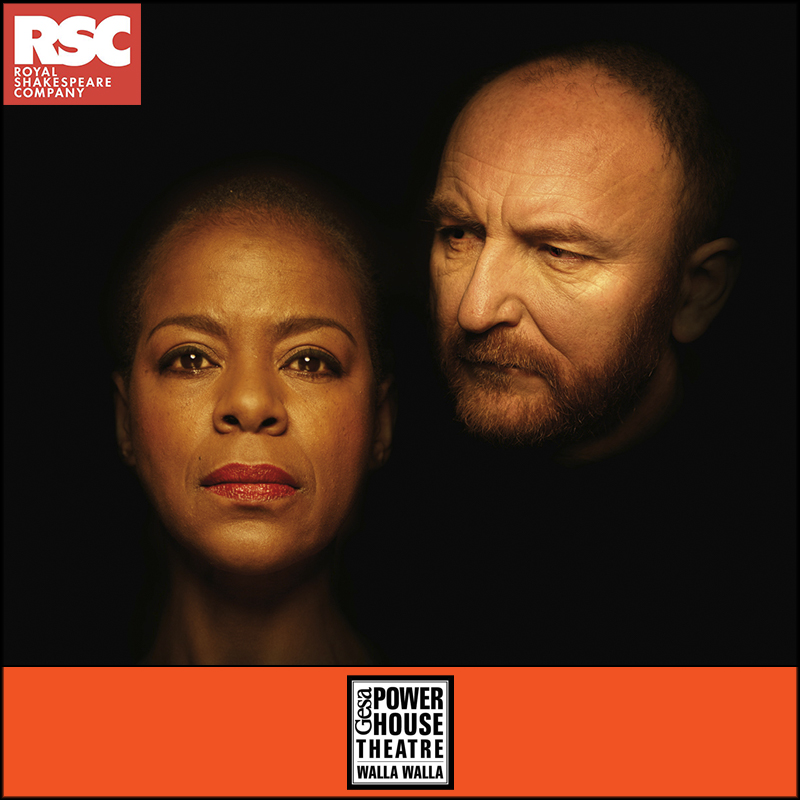 Press Release: Live Cinema Series continues with "Antony and Cleopatra" – July 12
June 28, 2017 – The Gesa Power House Theatre Live Cinema will screen "Antony and Cleopatra" by the Royal Shakespeare Company in England on Wednesday, July 12 at 6:00 p.m.
Following Caesar's assassination (in "Julius Caesar"), Mark Antony is at the heights of his power. He neglects his empire, however, for a life of decadent seduction with his mistress, Cleopatra, Queen of Egypt. Torn between love and duty, Antony's military brilliance deserts him, and his passion leads the lovers to their tragic end.
Iqbal Khan returns to the Royal Shakespeare Company to direct, following his critically acclaimed productions of Othello (2015) and Much Ado About Nothing (2012).
The Live Cinema series features current productions by the Royal Shakespeare Company, Royal Ballet, and Royal Opera. Direct from England, these professional productions are filmed live and rebroadcast later to select international screens.
This screening runs about 3 hours including one intermission. This production contains some scenes with nudity.
General admission tickets ($15 Adults, $10 Students) are available online (www.phtww.org) or by calling the box office at 509-529-6500. Beer, wine and snacks will be available for purchase.
# # #
Live Cinema Schedule
Wednesday, August 2
"Otello"
Royal Opera
Wednesday, September 13
"Titus Andronicus"
Royal Shakespeare Company
To Be Announced
"Coriolanus"
Royal Shakespeare Company
# # #
---
About the Gesa Power House Theatre
The historic Gesa Power House Theatre is a world-class, 300-seat performing arts venue, located in downtown Walla Walla. The 120-year-old building was once the Walla Walla Gas Plant, built to produce coal gas used to light the streets, businesses, and homes of Walla Walla. In 2011 the Gesa Power House Theatre building was transformed into a state-of-the-art playhouse for live performance. The interior design of the theatre was inspired by Shakespeare's own intimate Blackfriars Theatre in London, England.
The Gesa Power House Theatre is on the Washington State Building Preservation Commission list of State historic buildings and on the National Register of Historic Places. The venue also hosts a variety of other cultural events, musical concerts, and private events (including weddings).
For additional marketing and media information, including interviews and hi-res images, contact:
Bradley Nelson
Media Contact
Phone: 509.529-6500
webmaster@phtww.org
Gesa Power House Theatre
111 North Sixth Ave.
Walla Walla, Washington 99362