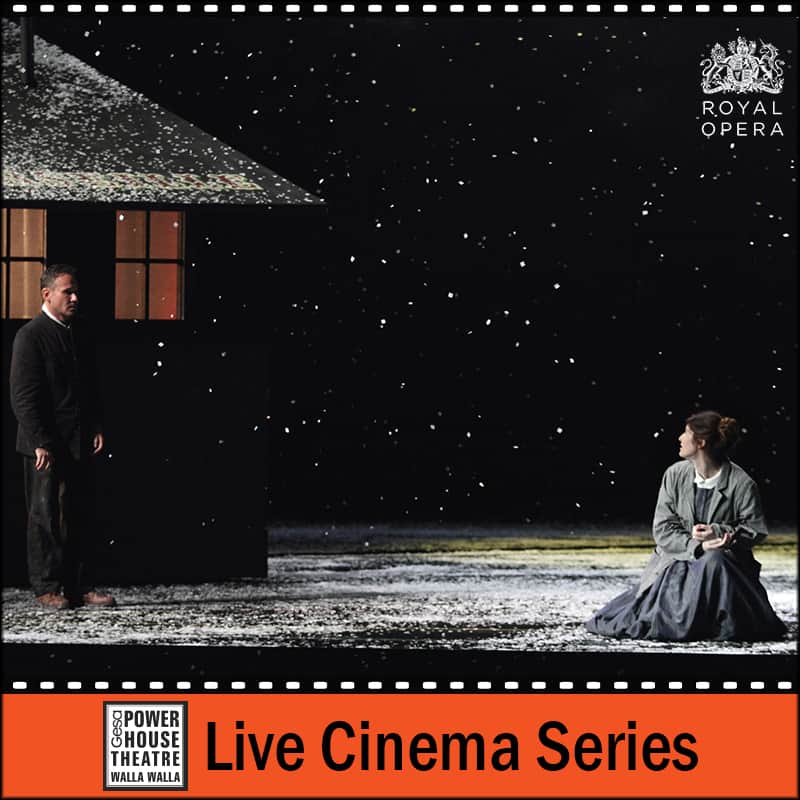 Press Release: Live Cinema screening of The Royal Opera's "La Boheme" – April 1
The Live Cinema Series screening of The Royal Opera's production of La bohème on Wednesday, April 1 at Gesa Power House Theatre was cancelled due to pandemic restrictions at The Royal opera.
---
La bohème explores the love affair between the penniless poet Rodolfo and the seamstress Mimì, contrasting it with a more lighthearted affair between the painter Marcello and the singer Musetta. Mimì is gravely ill with tuberculosis and she and Rodolfo decide to separate so that Mimì can find a wealthier lover to provide her with the care she needs. They are reunited in Mimì's final hours when she returns to the only man she ever loved.
Director Richard Jones's wonderful production of La bohème, revived by Julia Burbach, captures both the opera's humor and its tragedy, while Stewart Laing's eye-catching designs bring 19th-century Paris to life, particularly in Act II with its dazzling shopping arcades and café. The score is one of Puccini's finest, with highlights including Rodolfo and Mimì's Act I arias and love duet, Act II's Christmas choruses and the heartbreaking final scene in which Mimì and Rodolfo are reunited.
The fantastic cast of this production includes America tenor Charles Castronovo (Rodolfo) and Bulgarian soprano Sonya Yoncheva (Mimì), along with Polish baritone Andrzej Filończyk as Marcello, Russian soprano Aida Garifullina in her Royal Opera debut as Musetta, Hungarian baritone, and former jette Parker Young Artist, Gyula Nagy as Schaunard and Slovakian bass Peter Kellner as Colline. French conductor Emmanuel Villaume conducts.
Filmed during a live event, the Live Cinema Series broadcasts offer audiences an equivalent to the best seat in the house, with incredibly detailed close-ups of the performers. The series is sponsored in part by Shakespeare Walla Walla.
This screening has an approximate runtime of 2 hours 45 minutes, including one intermission. Beer, wine, popcorn, and snacks will be available for purchase, and may be taken into the theater.
---
The 2020 Live Cinema Series is supported by Shakespeare Walla Walla, a local 501(c)3 nonprofit organization that aims to make Shakespeare and theater approachable and entertaining to students in eastern Washington and Oregon.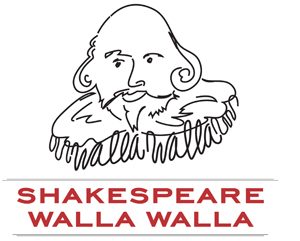 ---
The 2020 Gesa Power House Theatre Season is sponsored by:
Courtyard Marriott, KAPP-KVEW TV, Inland Cellular
McCurley Integrity Toyota of Walla Walla, Northwest Public Broadcasting, Pacific Power
Additional support provided by:
Walla Walla County, Port of Walla Walla, City of Walla Walla
Each Coldwell Banker Office is Independently Owned and Operated
---
About the Gesa Power House Theatre
The historic Gesa Power House Theatre is a 300-seat performing arts venue, located in downtown Walla Walla. The 120-year-old building was once the Walla Walla Gas Plant, built to produce coal gas used to light the streets, businesses, and homes of Walla Walla. In 2011 the Gesa Power House Theatre building was transformed into a state-of-the-art playhouse for live performance. The interior design of the theatre was inspired by Shakespeare's own intimate Blackfriars Theatre in London, England.
The Gesa Power House Theatre is on the Washington State Building Preservation Commission list of State historic buildings and on the National Register of Historic Places. The venue also hosts a variety of other cultural events, musical concerts, and private events (including weddings).
For additional marketing and media information, including interviews and hi-res images, contact:
Bradley Nelson
Media Contact
Phone: 509.529-6500
webmaster@phtww.org
Gesa Power House Theatre
111 North Sixth Ave.
Walla Walla, Washington 99362