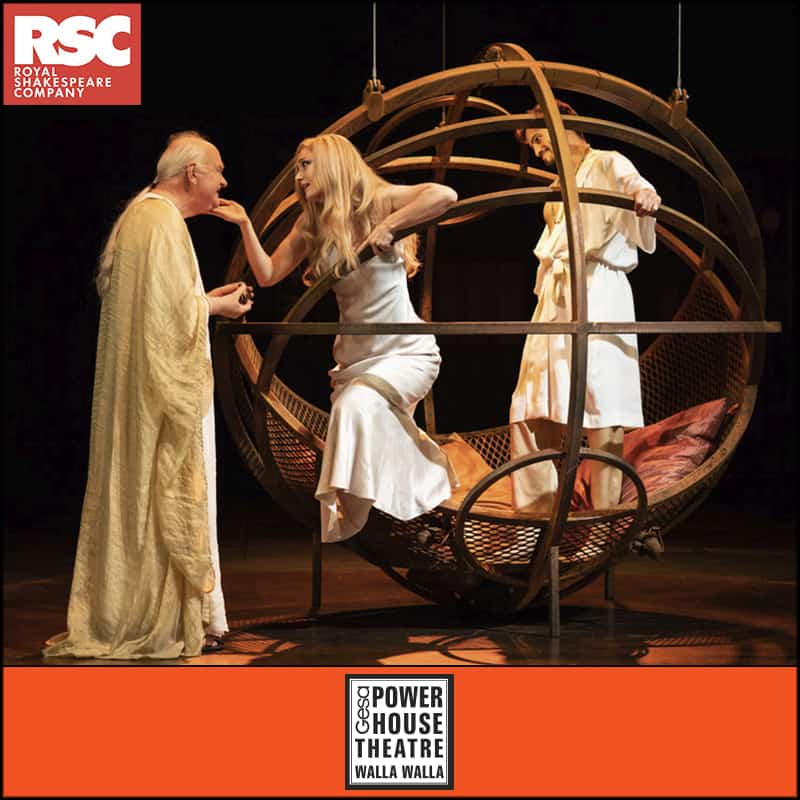 Press Release: Live Cinema screening of RSC's "Troilus and Cressida" – January 23
The 2019 Live Cinema series at Gesa Power House Theatre continues with a screening of The Royal Shakespeare Company's Troilus and Cressida, on Wednesday, January 23 at 6:00 p.m.
"Mad Max" meets Ancient Greece in Shakespeare's play of love, war and celebrity. Troilus and Cressida swear they will always be true to one another. But in the seventh year of the siege of Troy their innocence is tested, and exposed to the savage corrupting influence of war, with tragic consequences. Virtuoso percussionist Evelyn Glennie collaborates with RSC Artistic Director Gregory Doran to create a satirical futuristic vision of a world resounding with the rhythm of battle.
Reserved seating tickets ($15 Adults, $10 Students) will go on sale to the public on Thursday, December 13, online (www.phtww.org) or by calling the box office at 509-529-6500.
---
About the Gesa Power House Theatre
The historic Gesa Power House Theatre is a 300-seat performing arts venue, located in downtown Walla Walla. The 120-year-old building was once the Walla Walla Gas Plant, built to produce coal gas used to light the streets, businesses, and homes of Walla Walla. In 2011 the Gesa Power House Theatre building was transformed into a state-of-the-art playhouse for live performance. The interior design of the theatre was inspired by Shakespeare's own intimate Blackfriars Theatre in London, England.
The Gesa Power House Theatre is on the Washington State Building Preservation Commission list of State historic buildings and on the National Register of Historic Places. The venue also hosts a variety of other cultural events, musical concerts, and private events (including weddings).
For additional marketing and media information, including interviews and hi-res images, contact:
Bradley Nelson
Media Contact
Phone: 509.529-6500
webmaster@phtww.org
Gesa Power House Theatre
111 North Sixth Ave.
Walla Walla, Washington 99362