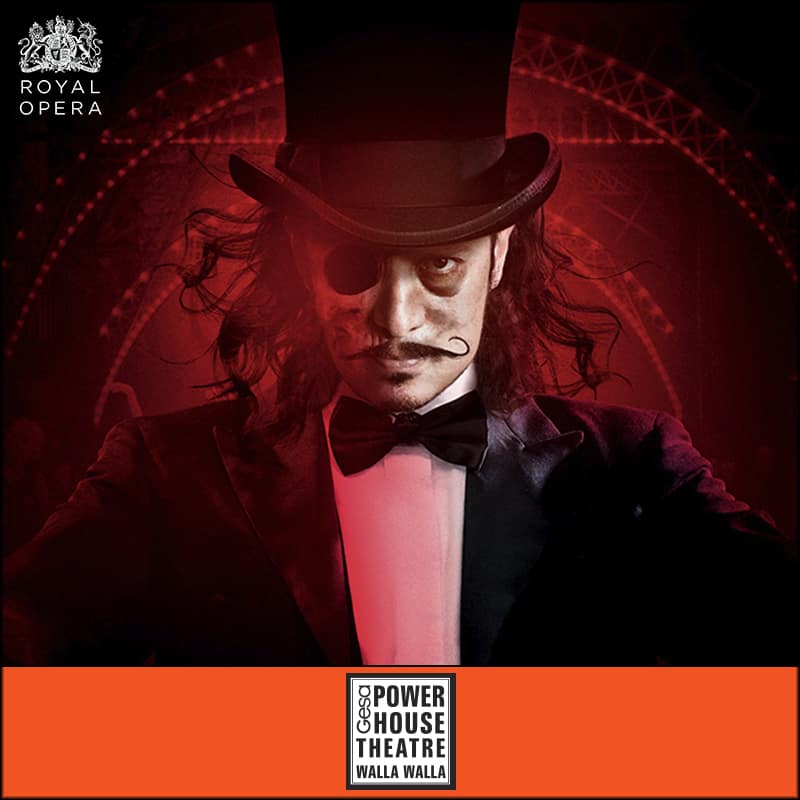 Press Release: Live Cinema screening of "Faust" opera – June 2
The 2019 Live Cinema Series continues at Gesa Power House Theatre with a screening of the current Royal Opera House production of Faust on Sunday, June 2 at 1:00 p.m. This production is filmed live in London and rebroadcast internationally to select screens.
There are many versions of the story of Faust, who trades his soul with the Devil for youth and power, but Gounod's opera remains one of the most constantly enthralling. Michael Fabiano stars as Faust, with Diana Damrau as his beloved Marguerite and Erwin Schrott as the diabolical Méphistophélès. Virtuoso leading roles, a large chorus, sensational sets, ballet and an ecstatic finale make this the epitome of theatrical spectacle – the lavish scale of French grand opera is wonderfully in evidence in this production by David McVicar, set in 1870s Paris. Above all, the music includes several of popular opera's most recognizable numbers, performed by a cast of great international singers and the Royal Opera Chorus.
The 2019 Live Cinema Series is supported by Shakespeare Walla Walla, a local nonprofit organization that aims to make Shakespeare and other performing arts approachable, entertaining, and accessible to students in eastern Washington and Oregon. Filmed during a live event, the Live Cinema broadcasts offer audiences an equivalent to the best seat in the house, with incredibly detailed close-ups of the performers.
This screening runs approximately 3 hours 45 minutes including an onscreen introduction and one intermission. Beer, wine, popcorn, and snacks will be available for purchase, and may be taken into the theater. Faust is performed in French with English surtitles.
Reserved seating tickets ($15 Adults, $10 Students) are available online at www.phtww.org or by calling the box office at 509-529-6500.
---
About the Gesa Power House Theatre
The historic Gesa Power House Theatre is a 300-seat performing arts venue, located in downtown Walla Walla. The 120-year-old building was once the Walla Walla Gas Plant, built to produce coal gas used to light the streets, businesses, and homes of Walla Walla. In 2011 the Gesa Power House Theatre building was transformed into a state-of-the-art playhouse for live performance. The interior design of the theatre was inspired by Shakespeare's own intimate Blackfriars Theatre in London, England.
The Gesa Power House Theatre is on the Washington State Building Preservation Commission list of State historic buildings and on the National Register of Historic Places. The venue also hosts a variety of other cultural events, musical concerts, and private events (including weddings).
For additional marketing and media information, including interviews and hi-res images, contact:
Bradley Nelson
Media Contact
Phone: 509.529-6500
webmaster@phtww.org
Gesa Power House Theatre
111 North Sixth Ave.
Walla Walla, Washington 99362