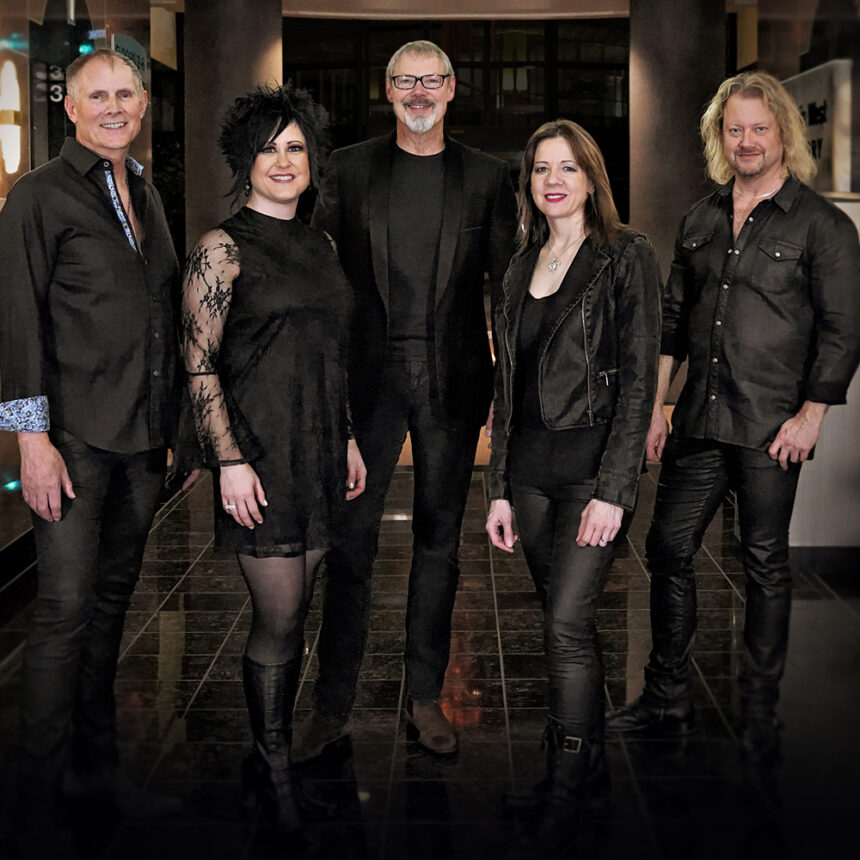 Press Release: Heart by Heart in concert on August 19
Gesa Power House Theatre presents Heart by Heart, live in concert on Friday, August 19, 2022 at 7:00 p.m. Tickets are on sale now.
As the original rhythm section for the American rock band Heart, bassist Steve Fossen and drummer Michael Derosier are the powerful driving engine behind the band's classic hits like "Barracuda," "Straight On," "Crazy On You," "Magic Man," "Even It Up," "Dog & Butterfly," "Heartless," "Kick It Out," and the list goes on. Their career with Heart established them in the annals of rock history, further proven by their 2013 induction into the Rock and Roll Hall of Fame.
Now Fossen and Derosier are back together with Heart by Heart, a band dedicated to performing the legendary music of Heart in the most genuine way possible. Featuring powerhouse vocalist Somar Macek, multi-talented guitarist/keyboardist/vocalist Lizzy Daymont, and veteran guitarist Chad Quist, this incredible lineup considers it their responsibility to bring the songs to the stage in their original form, bringing back the memories by playing the songs as written and recorded.
Together the band presents a powerful dynamic show that includes all the favorite Heart hits as well as deep album cuts that Heart fans will love. When it comes to Heart music, having Mike and Steve on stage gives Heart by Heart an authenticity no other band can match.
Reserved seating tickets ($40-$30) are available online at www.phtww.org or by calling the box office at 509-529-6500. Gesa Power House Theatre is located at 111 N. 6th Avenue in downtown Walla Walla. Heart by Heart previously performed at Gesa Power House Theatre in 2019.
Gesa Power House Theatre is currently operating at full capacity but will continue to follow the most recent guidance from state and county Departments of Health.
---
About Gesa Power House Theatre
The historic Gesa Power House Theatre is a 300-seat performing arts venue, located in downtown Walla Walla. The 120-year-old building was once the Walla Walla Gas Plant, built to produce coal gas used to light the streets, businesses, and homes of Walla Walla. In 2011 the Gesa Power House Theatre building was transformed into a state-of-the-art playhouse for live performance. The interior design of the theatre was inspired by Shakespeare's own intimate Blackfriars Theatre in London, England.
The Gesa Power House Theatre is on the Washington State Building Preservation Commission list of State historic buildings and on the National Register of Historic Places. The venue also hosts a variety of other cultural events, musical concerts, and private events (including weddings).
Gesa Power House Theatre is owned and operated by Power House Theatre Walla Walla, a 501(c)(3) nonprofit organization.
For additional marketing and media information, including interviews and hi-res images, contact:
Bradley Nelson
Media Contact
Phone: 509.529-6500
webmaster@phtww.org
Gesa Power House Theatre
111 North Sixth Ave.
Walla Walla, Washington 99362