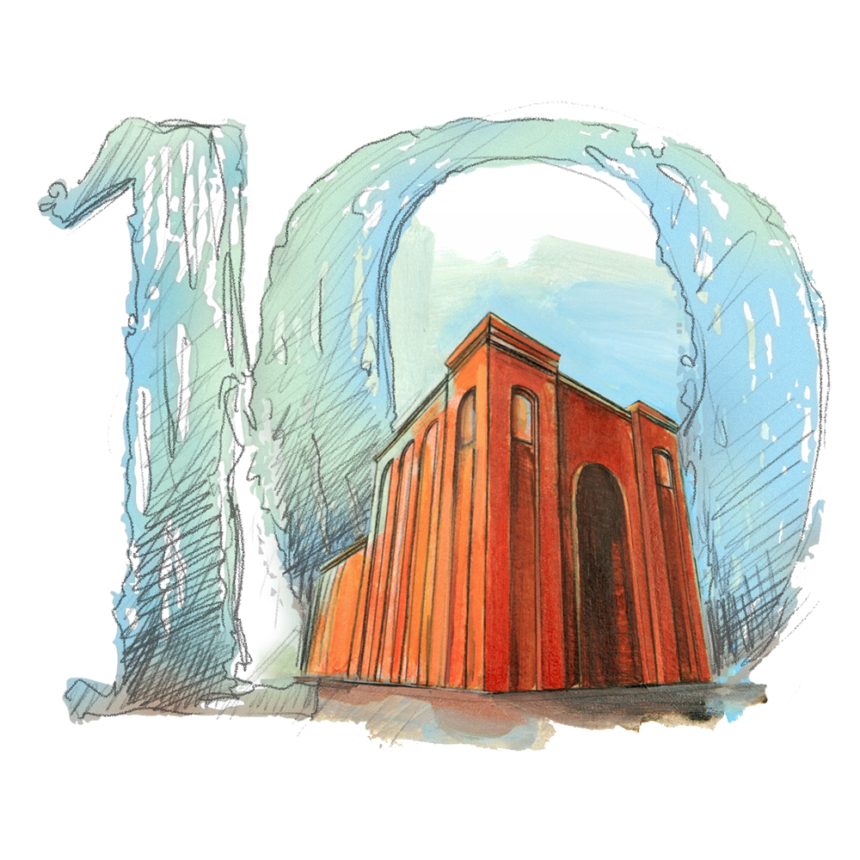 Press Release: Gesa Power House Theatre updates 2022 board of directors
Local nonprofit Power House Theatre Walla Walla (doing business as Gesa Power House Theatre) announces updates to its board of directors and officers, effective January 1, 2022.
Officers:
Erica Walter, President
Mike Howell, Vice President
Amy Watkins, Secretary
John Jamison, Treasurer
Directors:
Kelly Black, Melissa Clubb, Michelle Conner, Ted Cox, Karl Eckhardt, Bryan Ford, Darcie Furlan, Rodney Moll, Nelly Pilares, and Tricia Rice.
Joining the board for the first time are: Kelly Black, Melissa Clubb, Bryan Ford, Rodney Moll, and Nelly Pilares.
Kelly Black is a writer, photographer, and designer with marketing and communications experience from the nonprofit, corporate, and government sectors. With a Master of Arts degree in Journalism and a background in documentary storytelling, she loves the power of art and story to inspire, influence, and start community conversations. Kelly lives in Walla Walla with her husband and their four-legged "kids" (a yorkie, two horses, and a barn cat).
Melissa Clubb is a first-generation Mexican-American, born and raised in Walla Walla. She is a Walla Walla University Business alum and a real estate broker for Coldwell Banker Walla Walla. She enjoys being involved with local nonprofit organizations, and one of her goals is to help bridge the accessibility of the arts to all community members.
Bryan Ford grew up in Illinois, moved West to attend Oregon State University, earned a physics degree from the University of Colorado at Boulder, and spent much of his early career as an engineer for Boeing in Seattle. For the past two decades he worked in real estate, first as a developer, then as a commercial real estate broker. Bryan moved to Walla Walla last May to retire and to seek new life experiences.
Rodney Moll is a business founder, owner, and entrepreneur. His lifelong love and patronage of the arts includes support of the Old Globe Theatre during his 30+ years spent living in San Diego, California. He is a maritime captain, adventurer, and a member of the Explorer's Club with varied global interests.
Nelly Pilares is an educator, theater practitioner, and visual artist. In 2005, she and her family moved to the United States from Peru, where Nelly taught arts and theater. She has also taught Spanish for 13 years at various universities. Nelly has helped organize community events and educational projects with Hispanic and non-Hispanic communities in Sioux City, Iowa and Walla Walla. She has also served as an Educational Director or Executive Director for three different theater companies. Nelly has lived in Walla Walla since 2014.
Gesa Power House Theatre recently celebrated its 10th anniversary and operates a renovated historic building in downtown Walla Walla, hosting a variety of arts and entertainment programming, with up to 20,000 visitors each year.
---
About Gesa Power House Theatre
The historic Gesa Power House Theatre is a 300-seat performing arts venue, located in downtown Walla Walla. The 120-year-old building was once the Walla Walla Gas Plant, built to produce coal gas used to light the streets, businesses, and homes of Walla Walla. In 2011 the Gesa Power House Theatre building was transformed into a state-of-the-art playhouse for live performance. The interior design of the theatre was inspired by Shakespeare's own intimate Blackfriars Theatre in London, England.
The Gesa Power House Theatre is on the Washington State Building Preservation Commission list of State historic buildings and on the National Register of Historic Places. The venue also hosts a variety of other cultural events, musical concerts, and private events (including weddings).
Gesa Power House Theatre is owned and operated by Power House Theatre Walla Walla, a 501(c)(3) nonprofit organization.
For additional marketing and media information, including interviews and hi-res images, contact:
Bradley Nelson
Media Contact
Phone: 509.529-6500
webmaster@phtww.org
Gesa Power House Theatre
111 North Sixth Ave.
Walla Walla, Washington 99362