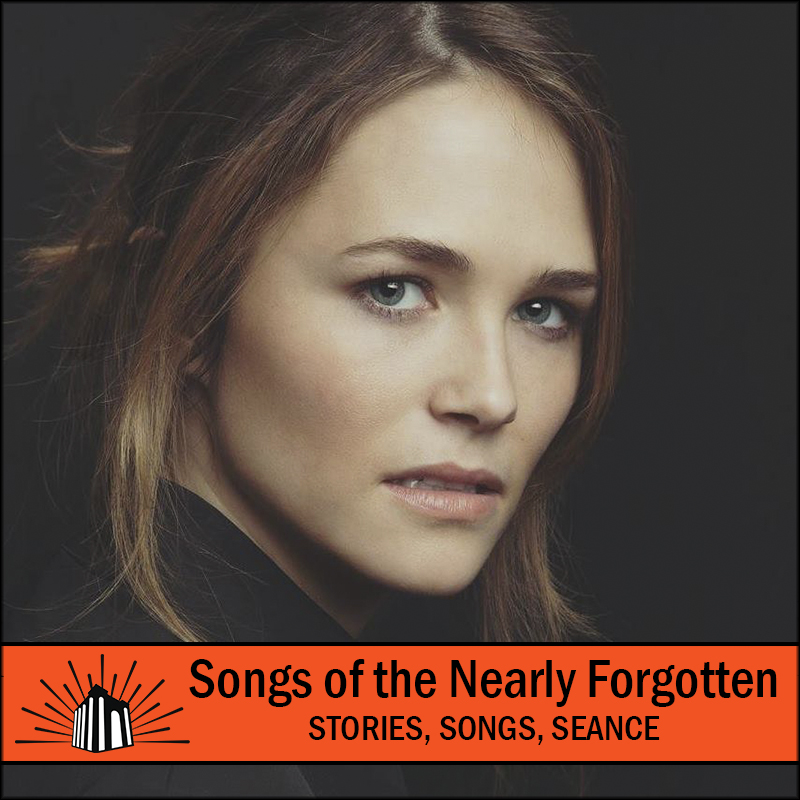 Press Release: Free performance of "Songs of the Nearly Forgotten" – October 24
Gesa Power House Theatre will present a free performance of Songs of the Nearly Forgotten on Sunday, October 24 at 5 p.m. This Patio Pulse event will take place outdoors, weather permitting.
Songs of the Nearly Forgotten is a one-woman story and song show in which storyteller Katie Anne Mitchell explores themes of isolation, femininity and finding your place in this world through conducting a séance.
Through writing, through performance, and through songs Mitchell shares slice-of-life stories that are simply and heartbreakingly human. Her most recent release "Alice's Land" draws from folk, alternative, country, and spoken word roots to share small moments in the lives of five women. Five different women who have forgotten themselves, or forgotten what exists around them, or have been forgotten by the world. More than forgetting, though, this performance is about remembrance.
This event is part of a new Patio Pulse series at Gesa Power House Theatre, which is all about enjoying local and regional talent in a safe outdoor setting appropriate for all ages. Folding chairs will be provided, but patrons are welcome to bring their own chairs. The street will be closed to vehicle traffic. Concessions will be available for purchase.
Songs of the Nearly Forgotten was previously scheduled as part of the canceled 2021 Summer Stage Festival in August. The Summer Stage Festival will re-launch in August 2022!
---
Season Sponsors:
Union-Bulletin, KAPP-KVEW TV, Pacific Power, Northwest Public Broadcasting, Hayden Homes, Walla Walla Valley Honda
Additional support provided by:
Walla Walla County, Port of Walla Walla, City of Walla Walla
Each Coldwell Banker Office is Independently Owned and Operated
---
About Gesa Power House Theatre
The historic Gesa Power House Theatre is a 300-seat performing arts venue, located in downtown Walla Walla. The 120-year-old building was once the Walla Walla Gas Plant, built to produce coal gas used to light the streets, businesses, and homes of Walla Walla. In 2011 the Gesa Power House Theatre building was transformed into a state-of-the-art playhouse for live performance. The interior design of the theatre was inspired by Shakespeare's own intimate Blackfriars Theatre in London, England.
The Gesa Power House Theatre is on the Washington State Building Preservation Commission list of State historic buildings and on the National Register of Historic Places. The venue also hosts a variety of other cultural events, musical concerts, and private events (including weddings).
For additional marketing and media information, including interviews and hi-res images, contact:
Bradley Nelson
Media Contact
Phone: 509.529-6500
webmaster@phtww.org
Gesa Power House Theatre
111 North Sixth Ave.
Walla Walla, Washington 99362