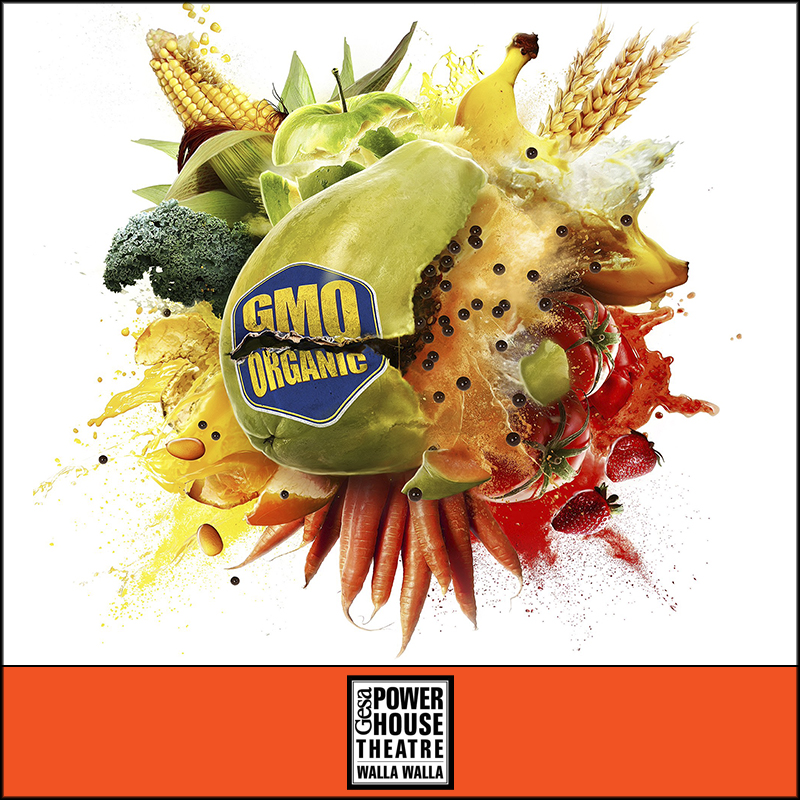 Press Release: "Food Evolution" documentary film – Oct. 11
Gesa Power House Theatre will screen the 2017 documentary film "Food Evolution" on Wednesday, October 11 at 7:00 p.m.
Amidst a polarized debate marked by passion, suspicion and confusion, "Food Evolution", by Academy Award®-nominated director Scott Hamilton Kennedy (The Garden, Fame High, OT: Our Town), explores the controversy surrounding GMOs and food. Traveling from Hawaiian papaya groves, to banana farms in Uganda to the cornfields of Iowa, the film, narrated by esteemed science communicator Neil deGrasse Tyson, wrestles with the emotions and the science driving one of the most heated arguments of our time.
In the GMO debate, both pro and anti camps claim science is on their side. "Food Evolution" explores how easily misinformation, confusion and fear can overwhelm objective analysis.
How do we ensure that our food supply is safe, and that everyone has enough to eat? How do we feed the world while also protecting the planet? Has genetic engineering increased or decreased pesticide use? Are GMO foods bad for your health? And, most importantly, what data, evidence and sources are we using to approach these important questions?
While the passionate advocates in the film are all concerned with the stewardship of safe, nutritious food for the planet, their differing views over what constitutes the truth have pit them against each other, rendering the very subject of food itself into an ideological battleground. Enlisting subject matter experts as well as farmers and scientists from around the world, this documentary film separates the hype and emotion from the science and data to unravel the debate around food, and help audiences reach their own conclusions.
"Food Evolution" was commissioned and funded by The Institute of Food Technologists, a nonprofit scientific society of more than 17,000 members from around the world. The film runs approximately 90 minutes.
Reserved seating tickets ($15 Adults, $10 Students) are available at www.phtww.org, by calling the box office at 509-529-6500, or at the door.
# # #
The 2017 Season is also supported in part by: KAPP-KVEW, Coldwell Banker First Realtors, Foundry Vineyards, Courtyard Marriott, Inland Cellular, Pacific Power, McCurley Integrity Toyota of Walla Walla.
---
About the Gesa Power House Theatre
The historic Gesa Power House Theatre is a 300-seat performing arts venue, located in downtown Walla Walla. The 120-year-old building was once the Walla Walla Gas Plant, built to produce coal gas used to light the streets, businesses, and homes of Walla Walla. In 2011 the Gesa Power House Theatre building was transformed into a state-of-the-art playhouse for live performance. The interior design of the theatre was inspired by Shakespeare's own intimate Blackfriars Theatre in London, England.
The Gesa Power House Theatre is on the Washington State Building Preservation Commission list of State historic buildings and on the National Register of Historic Places. The venue also hosts a variety of other cultural events, musical concerts, and private events (including weddings).
For additional marketing and media information, including interviews and hi-res images, contact:
Bradley Nelson
Media Contact
Phone: 509.529-6500
webmaster@phtww.org
Gesa Power House Theatre
111 North Sixth Ave.
Walla Walla, Washington 99362