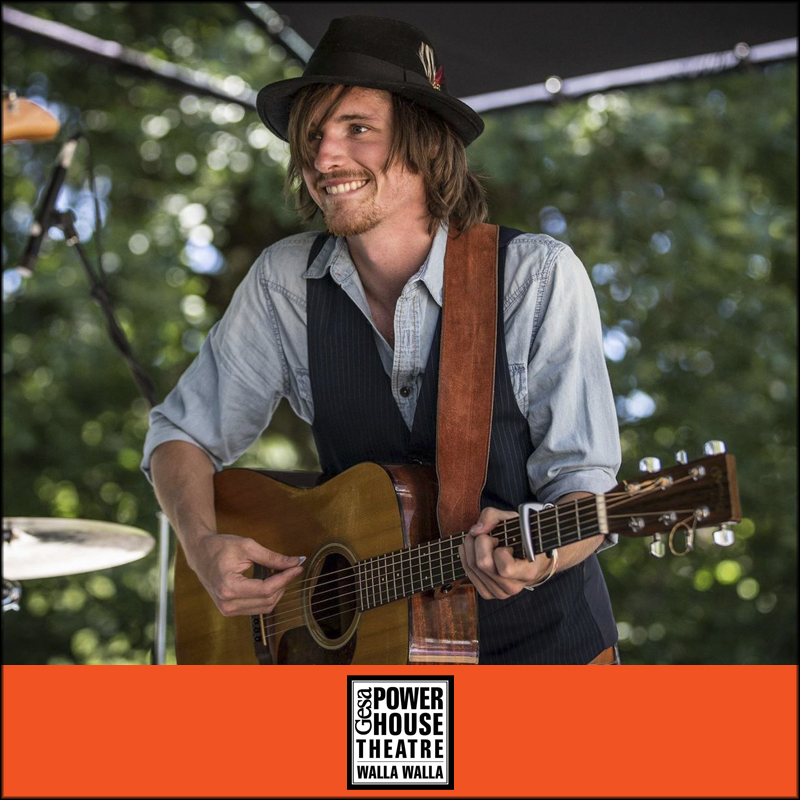 Press Release: David Luning Band – July 15
May 18, 2016 – Waterbrook presents David Luning Band in Concert at Gesa Power House Theatre on Friday, July 15 at 7:00 p.m.
Hailing from Northern California, David Luning is part of a new generation of indie musicians who blur the lines of Americana, Alternative Country, Folk and Blues. With insights beyond his years, David's poignant songwriting and warm, rich timbre voice captivates audiences and draws them into an Americana world both familiar and new.
Luning plays guitar, piano, harmonica, and accordion, and performs with three other musicians: Linden Reed, Dave Sampson, and Ben Dubin; collectively called the David Luning Band. David Luning's songs include surprising insights into love and car troubles, tales of ramblin' and homesick desperation, and foot stompin' sing-alongs. With lyrics reminiscent of a young John Prine or Bob Dylan, Luning's original music and lyrics have won multiple songwriting competitions.
Luning's music has appeared in films and documentaries and on a recent episode of NBC's "Grimm".
Reserved seating tickets ($28-$24) will be available on May 24, online or by calling the box office at 509-529-6500. More information about upcoming events can be found at www.phtww.org.
---
About the Gesa Power House Theatre
The historic Gesa Power House Theatre is a world-class, 342 seat performing arts venue, located in downtown Walla Walla. The 120-year-old building was once the Walla Walla Gas Plant, built to produce coal gas used to light the streets, businesses, and homes of Walla Walla. In 2011 the Gesa Power House Theatre building was transformed into a state-of-the-art playhouse for live performance. The interior design of the theatre was inspired by Shakespeare's own intimate Blackfriars Theatre in London, England.
The Gesa Power House Theatre is on the Washington State Building Preservation Commission list of State historic buildings and on the National Register of Historic Places. Home to Shakespeare Walla Walla, a nonprofit organization working to bring Shakespearean theater and other events to Walla Walla, the venue also hosts a variety of other cultural events, musical concerts, and private events (including weddings).
For additional marketing and media information, including interviews and hi-res images, contact:
Michelle Liberty
Media Contact
Phone: 509.629.0584
bookings@phtww.org
Gesa Power House Theatre
111 North Sixth Ave.
Walla Walla, Washington 99362
509.529.6500