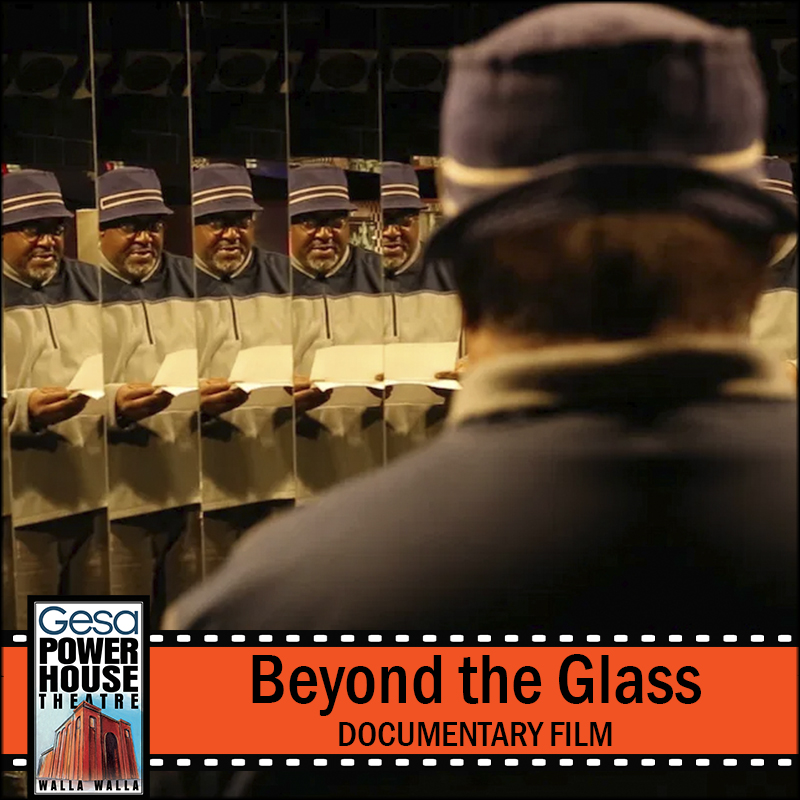 Press Release: "Beyond the Glass" local documentary screening May 12
Gesa Power House Theatre presents a screening of the local documentary film Beyond the Glass on Friday, May 7 at 7:00PM with an encore screening on Wednesday, May 12 at 7:00PM. Each screening will be accompanied by an exclusive pre-recorded conversation between Director of Film Programming Warren Etheredge and the filmmakers.
Beyond the Glass was produced by Whitman College graduate Jackson Clough about local residents Rick and Mosseta Brown, who operate a local boxing club for at-risk youth in the area. When Rick Brown emerged from decades of drug addiction and run-ins with the law, he was determined to forge a new path forward as a man of faith and as a productive citizen. He and his wife opened Rick's Boxing Club in College Place, where they strive to give kids an alternative to getting involved with drugs and gangs.
Rick's Boxing Club offers free memberships to students ages 8 through college as long as they maintain at least a "C" average in their school classes and agree to perform some community service projects.
General admission tickets ($15 Adults, $10 Students) are available online at www.phtww.org or by calling the box office at 509-529-6500. Seating for each screening is capped at 100 patrons, as allowed under Washington's Safe Start Plan. Additional precautions including required mask use and physical distancing between households will be observed.
Power House Movies are powered by what you can't get anywhere else in the Walla Walla Valley. Not only do we showcase award-winning festival favorites, feature-length narratives, documentaries, and undiscovered gems, we pair them with exclusive content from the movie makers themselves – most often in conversation with our Director of Film Programming, Warren Etheredge. Join us for a night out in our historic venue, and enjoy a glass of wine with the show. It's an experience worth leaving the couch for!
---
Season Sponsors:
KAPP-KVEW TV, Pacific Power, Northwest Public Broadcasting, Hayden Homes
Additional support provided by:
Walla Walla County, Port of Walla Walla, City of Walla Walla
Each Coldwell Banker Office is Independently Owned and Operated
---
About Gesa Power House Theatre
The historic Gesa Power House Theatre is a 300-seat performing arts venue, located in downtown Walla Walla. The 120-year-old building was once the Walla Walla Gas Plant, built to produce coal gas used to light the streets, businesses, and homes of Walla Walla. In 2011 the Gesa Power House Theatre building was transformed into a state-of-the-art playhouse for live performance. The interior design of the theatre was inspired by Shakespeare's own intimate Blackfriars Theatre in London, England.
The Gesa Power House Theatre is on the Washington State Building Preservation Commission list of State historic buildings and on the National Register of Historic Places. The venue also hosts a variety of other cultural events, musical concerts, and private events (including weddings).
For additional marketing and media information, including interviews and hi-res images, contact:
Bradley Nelson
Media Contact
Phone: 509.529-6500
webmaster@phtww.org
Gesa Power House Theatre
111 North Sixth Ave.
Walla Walla, Washington 99362