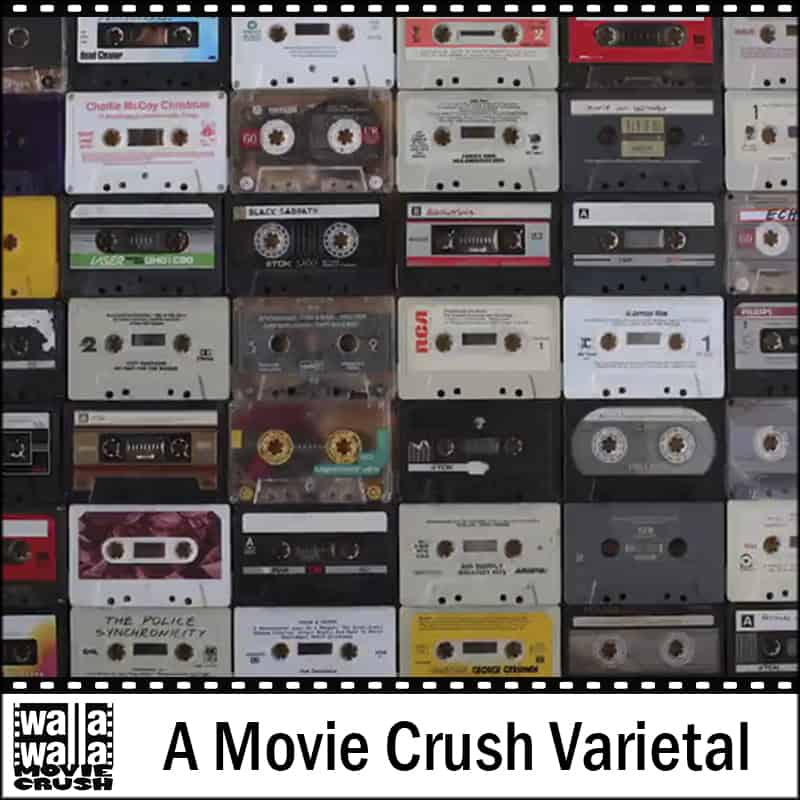 Press Release: "Between and Behind Bars: A Movie Crush Varietal" – March 28
---
Between and Behind Bars will contain two hour-long blocks of curated short films, similar to how the annual festival of short films is structured. Each block of films will contain short films in a variety of genres: narratives, documentaries, animation, and music videos.
The first block of short films will focus on music and its healing powers. Music has the power to unite us, a language understood by all, even if the lyrics don't always translate. This tuneful hour will include short films exploring how music functions, how a band dysfunctions, how a late rocker takes inspiration, how an educator provides inspiration, how a cassette offers escape, and how a playlist alters our emotional states.
The second block of short films will focus on incarceration and and its lasting impacts. America has the highest incarceration rate in the world, warehousing 716 of every 100,000 citizens. The US represents only 4.4% of global population, yet comprises 22% of the global prison population. While justice must be served out, how punishment is doled out is debatable. This powerful hour explores the effects of imprisonment on felons, families, and democracy; how our penal system treats jailed mothers, ex-offenders, future voters and death row inmates.
This screening has an approximate runtime of 2 hours. Beer, wine, popcorn, and snacks will be available for purchase, and may be taken into the theater
Admission to this event by donation was going to benefit Walla Walla Music Organization and the Post-Prison Education Program.
---
About Walla Walla Movie Crush:
The annual Walla Walla Movie Crush celebrates the most intoxicating blend of American short film over the course of three days each July at Gesa Power House Theatre. The festival showcases narratives, documentaries, animation, music videos and experimental films grouped in themed packages. The 
4th Annual Walla Walla Movie Crush
 is scheduled for July 10-12, 2020. Tickets are already available online.
About Walla Walla Music Organization: 
The Walla Walla Music Organization brings opportunities for creative expression through audio education to Walla Walla's youth. The organization provides the guidance and support students need to be successful in the field of music production, while also unlocking confidence in their abilities and dreams.
About Post-Prison Education Program:
Founded in 2005, the Post-Prison Education Program is the only program in Washington State that offers wrap-around services to releasing prisoners and their families in conjunction with providing them access, support, and the resources to attain post-secondary education. The program offers hope and creates opportunity for people returning to society by providing access to higher education. Imprisoned and formerly imprisoned people are offered the tools and human support they need to find gainful, meaningful employment, and break free from cycles of hopelessness, poverty, and imprisonment and become leaders for change.
---
About the Gesa Power House Theatre
The historic Gesa Power House Theatre is a 300-seat performing arts venue, located in downtown Walla Walla. The 120-year-old building was once the Walla Walla Gas Plant, built to produce coal gas used to light the streets, businesses, and homes of Walla Walla. In 2011 the Gesa Power House Theatre building was transformed into a state-of-the-art playhouse for live performance. The interior design of the theatre was inspired by Shakespeare's own intimate Blackfriars Theatre in London, England.
The Gesa Power House Theatre is on the Washington State Building Preservation Commission list of State historic buildings and on the National Register of Historic Places. The venue also hosts a variety of other cultural events, musical concerts, and private events (including weddings).
For additional marketing and media information, including interviews and hi-res images, contact:
Bradley Nelson
Media Contact
Phone: 509.529-6500
webmaster@phtww.org
Gesa Power House Theatre
111 North Sixth Ave.
Walla Walla, Washington 99362