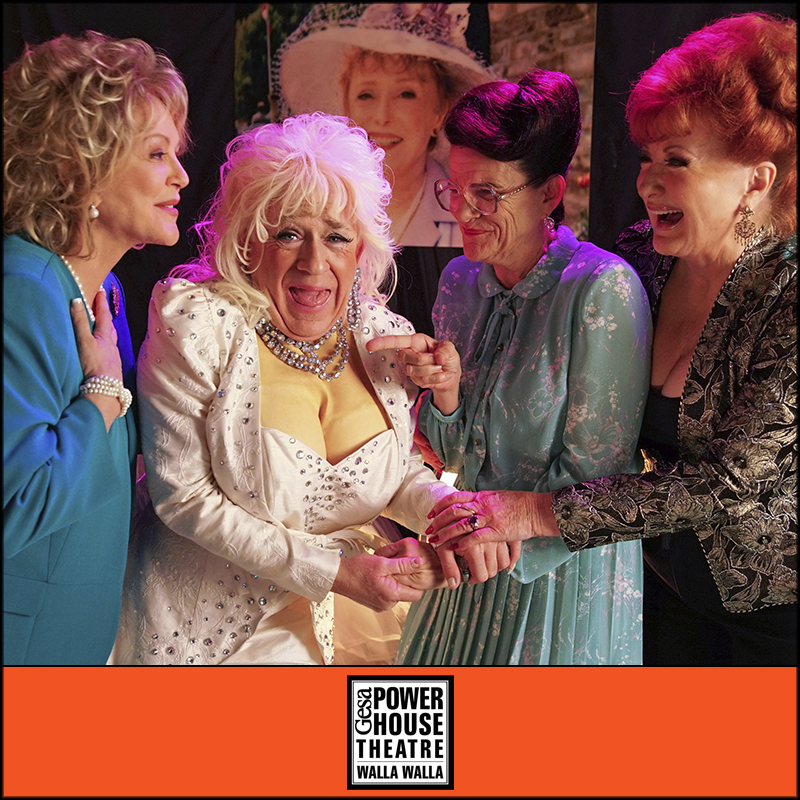 Press Release: "A Very Sordid Wedding" Washington state premiere – September 15
July 24, 2017 – Gesa Power House Theatre will host the Washington State Premiere of the new independent film: "A Very Sordid Wedding" on Friday, September 15 at 7:00 p.m. Two of the filmmakers, Del Shores (writer/director) and Emerson Collins (producer/actor), will be in attendance.
"
A Very Sordid Wedding
" (2017) is a direct sequel to "Sordid Lives" (2000) and takes place seventeen years later in the same small Texas community with many of the same memorable characters.
As the sordid saga continues, an anniversary memorial service is being planned in honor of Peggy at Bubba's Bar while the Southside Baptist Church is planning an "Anti-Equality Rally" to protest the advancement of same-sex marriage. Both events are to take place on the same night, so the cast of colorful characters are all on a collision course for shenanigans and fireworks! The cast includes many memorable characters and actors, including Leslie Jordan ("Will & Grace"), Caroline Rhea ("Sabrina: The Teenage Witch"), Alec Mapa ("Ugly Betty"), and comedian Whoopi Goldberg.
As the original film "Sordid Lives" (also screened on Thursday, September 14) dealt with coming out in a conservative southern world, "A Very Sordid Wedding" explores the questions, bigotry and the fallout of what happens when gay marriage comes to communities and families that are not quite ready to accept it.
"A Very Sordid Wedding" is unrated, but does contain adult language and situations. "Sordid Wedding" is rated R. Both are recommended for audiences 18 and older. Each film runs about 1 hour 50 minutes. "A Very Sordid Wedding" will be followed by a Q&A with the filmmakers.
A VIP meet and greet reception with the visiting filmmakers will be held at 6:00 p.m. before the screening of "A Very Sordid Wedding". VIP tickets ($40) include premium seating to both films, a souvenir poster, and free popcorn. Tickets are available for each film individually, but the best pricing is for both films combined ($20 adults, $15 students). Ticket sales open to the public on Saturday, July 29.
For more information visit www.phtww.org or call the box office at 509-529-6500.
The 2017 Season is also supported in part by: KAPP-KVEW, Coldwell Banker First Realtors, Foundry Vineyards, Courtyard Marriott, Inland Cellular, Pacific Power, McCurley Integrity Toyota of Walla Walla.
# # #
---
About the Gesa Power House Theatre
The historic Gesa Power House Theatre is a 300-seat performing arts venue, located in downtown Walla Walla. The 120-year-old building was once the Walla Walla Gas Plant, built to produce coal gas used to light the streets, businesses, and homes of Walla Walla. In 2011 the Gesa Power House Theatre building was transformed into a state-of-the-art playhouse for live performance. The interior design of the theatre was inspired by Shakespeare's own intimate Blackfriars Theatre in London, England.
The Gesa Power House Theatre is on the Washington State Building Preservation Commission list of State historic buildings and on the National Register of Historic Places. The venue also hosts a variety of other cultural events, musical concerts, and private events (including weddings).
For additional marketing and media information, including interviews and hi-res images, contact:
Bradley Nelson
Media Contact
Phone: 509.529-6500
webmaster@phtww.org
Gesa Power House Theatre
111 North Sixth Ave.
Walla Walla, Washington 99362