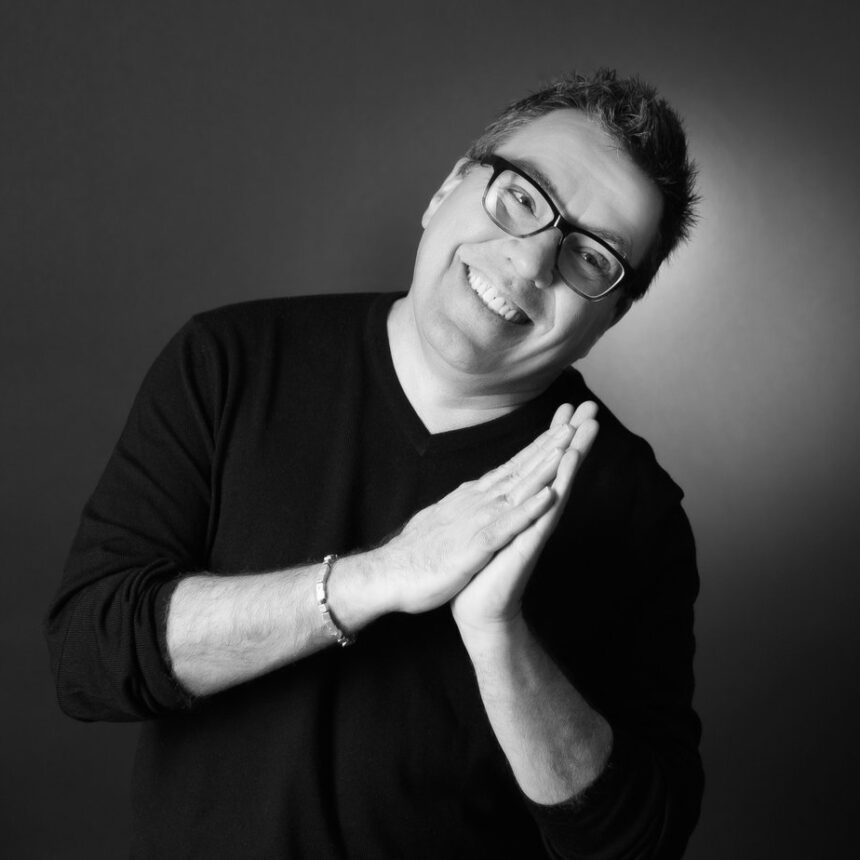 Interview with Warren Etheredge, Director of Film Programming
Just like listening to a well-crafted mix-tape, new memories are created and emotions stirred each time an audience settles in and enjoys a movie or short film at Gesa Power House Theatre. Warren Etheredge is the mastermind behind our Power House Movie series since 2020, and of the Walla Walla Movie Crush festival of short cinema since its founding in 2015. In the summer of 2022, we sat down with Warren to learn more about his approach to film programming.
Q: Can you think of any movies that changed your life?
A: The movie that comes to mind is Midnight Express. My mother was a big-time movie lover, and it was something we shared together. She was also a book designer and ended up working on the film. Because of this, she was invited to a special, private screening in New York City that I was able to attend as well at 12 years old. The movie itself scared me with many themes and topics outside of my preteen comfort zone. I left with my head spinning and had so many questions. Ultimately, that movie experience ended up introducing me to another world, one of which I had never seen before and made me thirsty for more. As a side note: To this day, when I travel to Canada, I sweat about the border crossing despite not having any issues.
Q: What criteria do you consider when selecting a title for the Power House Movie series?
A: First and foremost, I look for quality, but I am also looking for something that makes it special: a conversation with a filmmaker or actor, a work-in-progress, a premiere screening, or something not readily available for the public to stream at home. I look for movies that will entertain, but also provoke us to think and feel. You may hear me say, "I don't care what you think, just that you do think." Film has the power to engage us in a way that books, lectures and symposiums aren't able to do. Films give us the ability to experience life in a non-judgmental way.
Q: What else do you want our patrons to know?
A: I hope that the audience will hold on to and cherish the communal experience of movie-going. As an introvert, I know how easy it is to stay at home, however, some of the most meaningful experiences in my life have been in the presence of strangers. The book, "The Wisdom of Crowds," states that we make better decisions with a more diverse group to solve a problem. In a weird way, this also happens osmotically with an audience while watching a movie or short film. Seeing and sharing art with an audience makes you wiser for having done so. There is no way to recreate at home the experience of seeing and sharing art with an audience – no matter how good your entertainment system is.
Q: What are you currently working on?
A: For the Power House Movie series, I'm working on scheduling "Stranger at the Gate," a collection of short films by Joshua Seftel that challenges conceptions about Muslims in America. This evening will be a truly unique experience that we can share and will include some representatives from the films joining us for the screening.
I encourage you to put your faith in the Power House and your faith will be rewarded. If you are at the Power House Theatre and get to interface with the filmmaker and share a comment or maybe it is just a shared glance with someone else in the audience, it elevates what the industry calls a product into art.
And Walla Walla Movie Crush is always on my mind. Every year I watch more than 2,000 short films, out of which I choose 100+ to screen over the course of three days in July.
Q: What is the selection process for the short films featured in Walla Walla Movie Crush?
A: Quality is the number one priority. After that, the only parameters are that it must be less than 30 minutes in length and American (i.e. made by an American filmmaker, related to American film school, made in America, etc.). Each year, the packages always include Family, Student, and Veterans. The other packages announce themselves and are never preselected. They form early on in the selection process because of the material. The ideal hour in the Walla Walla Movie Crush may include a documentary short, a narrative short, an animation, and a music video. I find that the best way to get people to think is by showing different shorts on the same topic but all with different perspectives or using genres to spark some imagination in the audience.
Q: What is one of your favorite moments from past Movie Crush weekends?
A: A few come to mind. One of the happiest moments of 2021 was just after the "Enough" music video directed by Caleb Slain was shown. You could feel a wave of enthusiasm that flowed from the balcony into the auditorium to the front of the stage and people burst into a loud, rousing applause. The buzz could be felt by all and that energy felt is something that you could have never gotten at home.
Additionally, one of my favorite moments at the movie crush was just after we screened a package of films about the issue of gun control. There was a local Vietnam veteran that wanted to connect with me after the screening and was quite unhappy. Through our conversation, I came to find out that there was a title card that was shown during the short that triggered him. As we talked it through, I found that both he and the filmmaker were on the same page. Ultimately, the patron came to appreciate the subject matter and gain a positive experience. I feel that this shows the true power of film. The critical element is the follow-up dialogue that comes after a shared experience.
Q: Do you have any advice for aspiring filmmakers?
A: Remember what elevates your work is your particular and individual emotional experience of the world. I see too many people trying to figure out what is commercial and trending but the most important thing is to follow your own instincts and it will probably be the best piece of work you could make.