Gesa Power House Theatre presents The Red Badge Project: Veterans Tell Their Stories on Thursday, July 8 at 7:00 p.m.
"There is no greater agony than bearing an untold story inside you."
— Maya Angelou
The women and men who have served our nation bear this burden daily. The Red Badge Project was established — by former Army Captain Evan Bailey and the actor Tom Skerritt (who is an Air Force veteran) — to lift that weight.
The Red Badge Project is dedicated to improving the lives of veterans by sharing storytelling skills with which they can manage the challenges of PTS, TBIs, moral injury, and more. Red Badge offers ongoing, bi-monthly classes for veterans in the Walla Walla region as well in conjunction with Vet Centers in Seattle, Federal Way, Everett, and Spokane.
Please join us on Thursday, July 8, as veterans from the Walla Walla group (and from around the state) will present stories they have crafted in Red Badge. If you are in the audience, you may be the first people outside the classroom or tight-knit circles of friends and families who have heard these tales. This is an honor and an opportunity to thank veterans for their services for embracing both the individuals and their experiences.
Hosted by Red Badge founding faculty member Warren Etheredge, the evening will run about 90 minutes and will offer an unforgettable experience that just may better lives for those who have protected yours.
General admission tickets ($15) are available online or at the door. A portion of ticket sales will benefit Red Badge Project.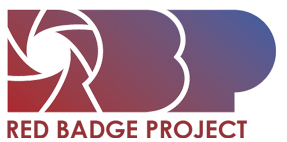 Gesa Power House Theatre will continue to follow the most-recent guidance from state and county Departments of Health in terms of mask use, etc. Ticketholders will be notified during the week before each event of the current guidelines.
---
Want to receive early notice and access to ticket sales? Become a Gesa Power House Theatre Member (highest priority) or sign up for our e-mail list!
---
Season Sponsors:
KAPP-KVEW TV, Pacific Power, Northwest Public Broadcasting, Hayden Homes
Additional support provided by:
Walla Walla County, Port of Walla Walla, City of Walla Walla
Each Coldwell Banker Office is Independently Owned and Operated