A&N Productions presents: Shelby Earl Album Release with Planes on Paper on Saturday, March 11 at 7:00 p.m. at Gesa Power House Theatre. This event (21+ only) is sponsored by Walla Walla Cannabis Company.
Shelby Earl's first two albums earned the kind of raves any musician would kill for. Upon hearing her 2011 debut, Burn the Boats, NPR's Ann Powers called Earl her "new favorite songwriter," and she wasn't alone. Accolades followed from Rolling Stone to the Wall Street Journal and a million music sites in between that positioned her somewhere to the left of Neko Case, a few blocks from Sharon Van Etten, catercorner to Angel Olsen. She toured everywhere, playing with the likes of Loudon Wainwright, Rhett Miller, and Ben Gibbard of Death Cab for Cutie, who spoke for many people when he said Earl had "the most heartbreakingly beautiful voice in Seattle." 
Two years later, she followed up with the equally powerful Swift Arrows, and returned to the touring trenches, startling audiences around the world with songs that laid bare an inner landscape full of darkness and loss, as well as the defiant resolution not to be consumed by them. Both records are gorgeous, painstakingly crafted, and, not to put too fine a point on anything, full of heavy emotional weather. (Not for nothing did Powers observe that Earl's writes "for those of us who have been through a few things.")
But take a minute to consider what it means to have been through a few things. It suggests reaching the other side. Eight years after burning her (figurative) boats to pursue life as a professional musician, quitting her job, and forging a career, Shelby Earl found that her inspiration was leading away from the darkness and anger she so fruitfully explored on those first two LPs and toward the light that would yield her third, and most accomplished record to date.
That light shines through every facet of the album, from the songwriting, whose thematic concerns turn away from savage self-exploration and toward coruscating character studies, ballads, and swooning pop gems. The new songs retain her gift for a dark lyrical turn, but locate the telltale images in the context of other people.
Once producer Martin Feveyear (Mark Lanegan, Brandi Carlisle, Eric Bachmann) came on board, and the whole team entered the studio, the process took flight.  It wasn't a question of "going pop," incorporating more danceable beats, or mobilizing the vogue for vintage keyboard soul—though both of those aesthetics lurk at the edge of the frame throughout. No, it was something much simpler: The Man Who Made Himself a Name is the sound of an artist who, having lived and chronicled some catastrophically hard times, found herself on the other side feeling happier, healthier, healed—and making music that sounded like it.
---
There is a vocal synergy that exists between Navid Eliot and Jen Borst, the two core members of the Washington-based folk group Planes on Paper. They each have clear, unique voices, but when combined, a special kind of musical beauty emerges.
"In a modern age where indie folk groups with male/female harmonies are as common as a Starbucks on every corner, Planes on Paper offer an organic alternative, refreshing in its artistry." – The Revue
---
Reserved Seating Tickets: $15
VIP Tables (includes on stage seating and wine for 4 people): $80
This event is restricted to 21 and older (ID required).
---
This concert receives sponsor support from Walla Walla Cannabis Company, however the smoking or consumption of cannabis is prohibited at Gesa Power House Theatre per the guidelines of the Washington State Liquor and Cannabis Board (full text of Initiative 502 available here).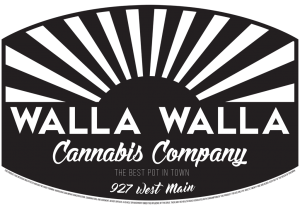 Marijuana has intoxicating effects and may be habit forming. Marijuana can impair concentration, coordination, and judgment. Do not operate a vehicle or machinery under the influence of this drug. There may be health risks associated with consumption of this product.  For use only by adults twenty-one and older. Keep out of the reach of children.