Kick off Pride Month in Walla Walla with a party at Gesa Power House Theatre on Saturday, June 2 beginning at 7:00 p.m. The fun begins with the screening of the new film "Saturday Church", followed by a drag show hosted by Chardonnay and a few of her friends, and finally a dance party with music by DJ Lotek.
"Saturday Church" is a musical film written and directed by Damon Cardasis. It tells the story of 14-year-old Ulysses, who finds himself simultaneously coping with the loss of his father and adjusting to his new responsibilities as man of the house alongside his mother, younger brother, and conservative aunt. While growing into his new role, the shy and effeminate Ulysses is also dealing with questions about his gender identity. He finds an escape by creating a world of fantasy for himself, filled with glimpses of beauty, dance and music. Ulysses' journey takes a turn when he encounters a vibrant transgender community, who take him to "Saturday Church,' a program for LGBTQ youth. For weeks Ulysses manages to keep his two worlds apart; appeasing his Aunt's desire to see him involved in her Church, while spending time with his new friends, finding out who he truly is and discovering his passion for the NYC ball scene and voguing. When maintaining a double life grows more difficult, Ulysses must find the courage to reveal what he has learned about himself while his fantasies begin to merge with his reality.
"Saturday Church" received numerous awards at film festivals and was released in January. It has a runtime of about 90 minutes.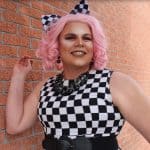 The fun continues with a 60-minute drag show hosted by Chardonnay and a few of her Walla Walla friends (Anita Mann, Toxic, Savarrah P. Glam). Chardonnay is a sassy drag queen with a big heart filled with love and laughs. She got her start here in Walla Walla in 2014 and is now the drag mother of the "Haus of Tannins." Chardonnay is a frequent performer around the Pacific Northwest and in Walla Walla.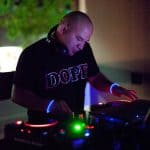 The party continues with dancing to fun music by DJ Lotek. One low ticket price covers admission for the entire evening. All entertainment will be appropriate for ages 14 and up. The event ends at approximately 11:00 p.m.
General admission tickets ($15) are available online or by calling the box office at 509-529-6500. Join the event on Facebook and invite your friends!
Outside food and beverages are not allowed. Beer, wine, popcorn, and snacks will be available for purchase, and may be taken into the theater.
---
The 2018 Gesa Power House Theatre Season receives support from:
KAPP-KVEW TV, Inland Cellular, McCurley Integrity Toyota of Walla Walla, Pacific Power
---
Are you visiting from out of town? Stay at our partner hotel!