The Live Cinema Series continues at Gesa Power House Theatre with a screening of The Royal Ballet's current production of The Sleeping Beauty on Wednesday, February 26 at 6:00 p.m.
★★★★★ The Stage
★★★★★ Bachtrack
Journey with The Royal Ballet to an enchanted world of princesses, fairy godmothers and magical spells in this landmark production of Petipa's classic ballet, to Tchaikovsky's glorious music.
This production of The Sleeping Beauty has been delighting audiences in Covent Garden since 1946. A classic of Russian ballet, it established The Royal Ballet both in its new home after World War II and as a world-class company. Sixty years later, in 2006, the original staging was revived, returning Oliver Messel's wonderful designs and glittering costumes to the stage. Pyotr Il'yich Tchaikovsky's enchanting score and Marius Petipa's original choreography beautifully combine with sections created for The Royal Ballet by Frederick Ashton, Anthony Dowell and Christopher Wheeldon. This ballet is sure to cast its spell over anyone who sees it.
The Sleeping Beauty is based on the fairytale of the same name. The wicked fairy Carabosse is furious when she isn't invited to the christening of Princess Aurora (Lauren Cuthbertson) and to get retribution, Carabosse pronounces a curse: when Aurora grows up she will prick her finger on a spindle and die. The Lilac Fairy alters the curse, so that rather than dying Aurora will fall into a deep sleep from which she can be awakened by a prince. On Aurora's 16th birthday, she does indeed prick her finger, and along with the entire court falls into an enchanted sleep. The Lilac Fairy leads Prince Florimund (Federico Bonelli) to awaken Aurora with a kiss. Aurora and the court regain consciousness, and celebrate the marriage of Princess Aurora and Prince Florimund.
Filmed during a live event, the Live Cinema Series broadcasts offer audiences an equivalent to the best seat in the house, with incredibly detailed close-ups of the performers. The Live Cinema Series is sponsored in part by Shakespeare Walla Walla.
This screening has an approximate runtime of 3 hours 15 minutes including an onscreen introduction and two intermissions. Beer, wine, popcorn, and snacks will be available for purchase, and may be taken into the theater.
Reserved seating tickets ($15 Adults, $10 Students) are available online or by calling the box office at 509-529-6500. For group ticket sales, please call 509-876-1662. Let your friends on Facebook know you are going and invite them to join you!
Want to receive early notice and access to ticket sales? Become a Gesa Power House Theatre Member (highest priority) or sign up for our e-mail list!
---
For a limited time purchase three or more 2020 Live Cinema screenings together (using the Buy Package link below or by calling the box office) and save 27% off the adult ticket price:

---
Are you visiting from out of town?
Book your hotel stay between February 26 and 27 and use this link to secure a special group rate of $109/night at Courtyard Marriott (expires Friday, February 21).
---
The 2020 Live Cinema Series is supported by Shakespeare Walla Walla, a local 501(c)3 nonprofit organization that aims to make Shakespeare and theater approachable and entertaining to students in eastern Washington and Oregon.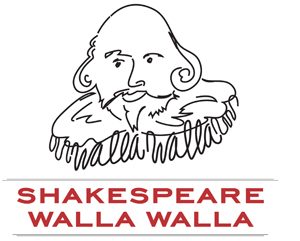 ---
The 2020 Gesa Power House Theatre Season is sponsored by:
Courtyard Marriott, KAPP-KVEW TV, Inland Cellular
McCurley Integrity Toyota of Walla Walla, Northwest Public Broadcasting, Pacific Power
Additional support provided by:
Walla Walla County, Port of Walla Walla, City of Walla Walla
Each Coldwell Banker Office is Independently Owned and Operated