Gesa Power House Theatre presents Every Brilliant Thing starring Kevin Loomer and directed by Nancy Simon, with performances Friday, September 28 at 7:00 p.m. and Sunday, September 30 at 2:00 p.m. A portion of the proceeds will go towards local suicide prevention efforts.
Every Brilliant Thing is a one-actor play, adapted by playwright Duncan McMillan from his own short story "Sleeve Notes". British comedian Jonny Donahue, who originated the role, shares in the writing credit. The play's title refers to a list – of everything wonderful in the world – that the narrator writes in response to his mother attempting suicide. He starts the list at age seven with items like "ice cream" and "staying up past your bedtime," and as the narrator grows older, the list grows longer.
The play's story spans nearly three decades and several life-changing events, evoking laughter and tears in equal measure. The play has received critical acclaim in London, Edinburgh, and Off-Broadway in New York City.
"It's the funniest play you're ever likely to see about depression, and also the most moving" – British Theatre Guide
Every Brilliant Thing invites some audience participation, primarily through asking people to read a few words aloud during the performance from slips of paper they are given as they enter the theater. A few audience members are incorporated into scenes, with the actor doing most of the heavy lifting. The play will be performed "in the round" with on-stage seating.
| | | |
| --- | --- | --- |
| | | Kevin Loomer is a familiar face on Walla Walla's many stages – under the spotlight and behind the scenes. He performed this role on the Gesa Power House Theatre stage last September, and is active in local theater productions, including at The Little Theatre of Walla Walla. Kevin is the Director of Theatre Arts at Walla Walla Community College. |
| | | |
| --- | --- | --- |
| | | Director Nancy Simon is Professor Emerita at Whitman College where she taught theater classes and directed at Harper Joy Theatre for nearly 50 years. Following her retirement, she remains active in the local theater scene. She recently directed Baskerville: A Sherlock Holmes Mystery at The Little Theatre of Walla Walla. |
Non-alcoholic beverages will be available for purchase and may be taken into the theater. No outside food or beverages allowed.
Reserved seating tickets ($20 Adults; $15 Students) are available online or by calling the box office at 509-529-6500.
$1/ticket will be donated to Reach Out, whose mission is to focus on breaking down the barriers to suicide intervention, promoting resiliency, encouraging and facilitating help-seeking, inspiring our local community to take a personal stake in suicide prevention, and educating the public on guidelines for engagement, intervention, and help-seeking in moments of crisis.
Invite your friends and let them know you are going on Facebook!
See also: Suicide: The Ripple Effect (documentary film)
This event is held in honor of National Suicide Prevention Awareness Month. If you are struggling with mental health or contemplating suicide, please call the Walla Walla Crisis Response Team at (509) 524-2999 or the National Suicide Prevention Hotline at 1-800-273-TALK.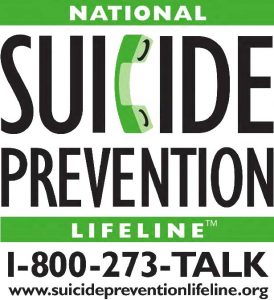 # # #
Want to receive early notice and access to ticket sales? Become a Gesa Power House Theatre Member (highest priority) or sign up for our e-mail list!
---
The 2018 Gesa Power House Theatre Season receives support from:
KAPP-KVEW TV, Inland Cellular, McCurley Integrity Toyota of Walla Walla, Pacific Power
---
Are you visiting from out of town? Stay at our partner hotel!