The Walla Walla Chamber Music Festival presents more than 40 public performances annually, a majority of which take place in the month of June. The Festival Series concerts are the centerpiece of the festival and are performed at Gesa Power House Theatre.
The Festival Series Three concert will take place at Gesa Power House Theatre on Saturday, June 18 at 7:30 p.m. (doors open at 6:30 p.m.) General admission tickets ($30) are available on the Walla Walla Chamber Music Festival website.
Gesa Power House Theatre is currently operating at full capacity, but will continue to follow the most recent guidance from state and county Departments of Health. Current health and safety guidelines at Gesa Power House Theatre are available online or by calling the box office.
---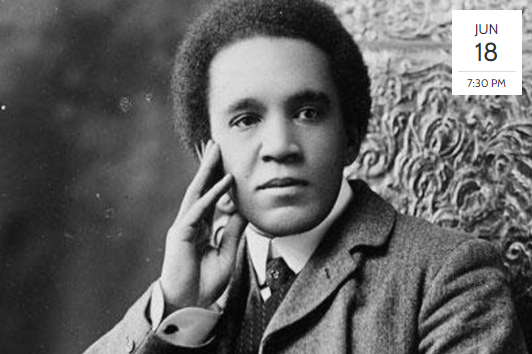 Johannes Brahms (1833-1897)
TRIO IN A MINOR, OP. 114
for piano, clarinet and cello
I. Allegro
II. Adagio
III. Andantino grazioso
IV. Allegro
— Intermission —
Johann Sebastian Bach (1685-1750)
BRANDENBURG CONCERTO NO. 6 IN B FLAT, BWV 1051
I. [Allegro]
II. Adagio, ma non tanto
III. Allegro
Samuel Coleridge-Taylor (1875–1912)
FIVE NEGRO MELODIES FOR PIANO TRIO, OP. 59, NO. 1
I. Sometimes I Feel Like A Motherless Child
II. I Was Way Down A-Yonder
III. Didn't My Lord Deliver Daniel?
IV. They Will Not Lend Me A Child
V. My Lord Delivered Daniel
Artists: Timothy Christie, viola; Norbert Lewandowski, cello; Christina McGann, viola; David Requiro, cello; Kevin Schempf, clarinet; Meta Weiss, cello; Xiaohui Yang, piano
---
About the Walla Walla Chamber Music Festival:
Founded in 2007 by Artistic Director Timothy Christie, the Walla Walla Chamber Music Festival (WWCMF) is a non-profit organization committed to making chamber music accessible to all. In addition to tickets events, WWCMF presents extensive free children's programming, targeted outreach events, and daily free open rehearsals throughout the Walla Walla community.