Gesa Power House Theatre presents a local production of the play A Doll's House, Part 2 on Thursday, May 9 and Saturday, May 11 at 7:00 p.m. and on Sunday, May 12 at 2:00 p.m.
Knock knock! Who's there? It's Nora!
In the final scene of Ibsen's 1879 groundbreaking masterwork, A Doll's House, Nora Helmer closed the door on her husband and family in order to find herself. In A Doll's House, Part 2 modern playwright Lucas Hnath imagines that she comes back through that door fifteen years later. Where has she been? What does she want? In a round of provocative and often hilarious skirmishes with the members of her abandoned household, Nora struggles with the difficult balance between truth to oneself and responsibility to others.
"[A Doll's House, Part 2] delivers explosive laughs while also posing thoughtful questions about marriage, gender inequality and human rights that reverberate across the almost 140 years since Henrik Ibsen's original was first produced.
– Hollywood Reporter
In this production of A Doll's House, Part 2, Shauna Bogley is Nora; Kevin Loomer her abandoned husband, Torvald; Kathryn Bogley their now-grown daughter Emmy; and Terri Trick is Anne Marie, the nanny who has cared for the household in Nora's absence. Whitman College Professor Emerita Nancy Simon directs.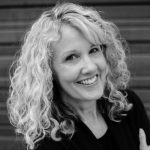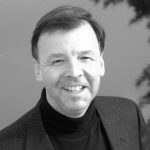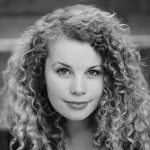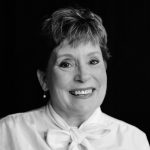 Never read Ibsen? Don't worry. The play works well both as a stand-alone piece and as a riff on the original source material. Don't miss this Tony-nominated play which is currently the most-produced play of the 2018-2019 season on American stages, according to American Theatre magazine.
A Doll's House, Part 2 will be staged in three quarter round with all seating on the Gesa Power House Theatre stage. There is no audience participation. The play runs approximately 90 minutes without intermission. Beer and wine will be available for purchase, and may be taken into the theater.
Reserved seating tickets ($23 Adults; $15 Students) are available online or by calling the box office at 509-529-6500. Invite your friends and let them know you are going on Facebook.
# # #
Want to receive early notice and access to ticket sales? Become a Gesa Power House Theatre Member (highest priority) or sign up for our e-mail list!
---
The 2019 Gesa Power House Theatre Season receives support from:
Courtyard Marriott, KAPP-KVEW TV, Inland Cellular
McCurley Integrity Toyota of Walla Walla, Northwest Public Broadcasting, Pacific Power
---
Are you visiting from out of town?
save 20% when you mention the "Power House Theatre" promotion or use this link to place your reservation at Courtyard Marriott