Each June, the Walla Walla Chamber Music Festival presents over 30 events around the Walla Walla Valley. The fourth Festival Series Concert will take place at Gesa Power House Theatre on Saturday, June 29 at 7:30 p.m.
---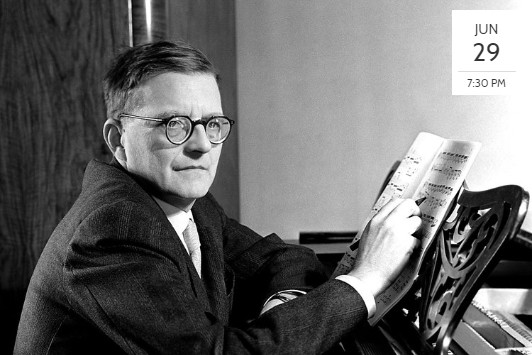 Tonight, we blow out the candles on the 2019 Festival Series, literally. The program will end with a kaleidoscopic version of Happy Birthday To You. Did you know the iconic tune was composed by two American women, Patty and Mildred J. Hill? Yup. It happened in 1893, round about the time Sibelius composed the string trio that opened the very first Festival Series performance of 2019 back in January. Talk about coming full-circle. In this case, however, the famous tune has been given the "Winston Choi" treatment… That means lots of musical Easter Eggs for you to identify. It's a mashup worthy of the 300+ birthdays we will celebrate in honor of those who attend.
There's more. Submerged for flute, harp and viola by Uruguayan-American composer, Miguel del Águila, Compline for string quartet, flute, clarinet and harp by Christopher Rouse, plus the Piano Quintet in G minor, Op. 57, by Dimitri Shostakovich round out the program. Excellent music, all, but I suggest you come to toast the anniversary of your own birth. It'll be quite the celebration, and you deserve it!
Doors open at 6:30 PM.
Artists: Sarah Brady, flute; Winston Choi, piano; Timothy Christie, viola; Katri Ervamaa, cello; Norbert Lewandowski, cello; Amy Ley, harp; Christina McGann, violin; Stephen Miahky, violin; Philip Payton, violin; Maria Sampen, violin; Kevin Schempf, clarinet; and MingHuan Xu, violin.
General Admission: $20; Family Ticket: $45 (admits two adults and up to four children); Student/Youth Ticket: $10. For more information and tickets, visit www.wwcmf.org.
---
About the Walla Walla Chamber Music Festival:
Founded in 2007 by Artistic Director Timothy Christie, the Walla Walla Chamber Music Festival (WWCMF) is a non-profit organization committed to making chamber music accessible to all. In addition to tickets events, WWCMF presents extensive free children's programming, targeted outreach events, and daily free open rehearsals throughout the Walla Walla community.