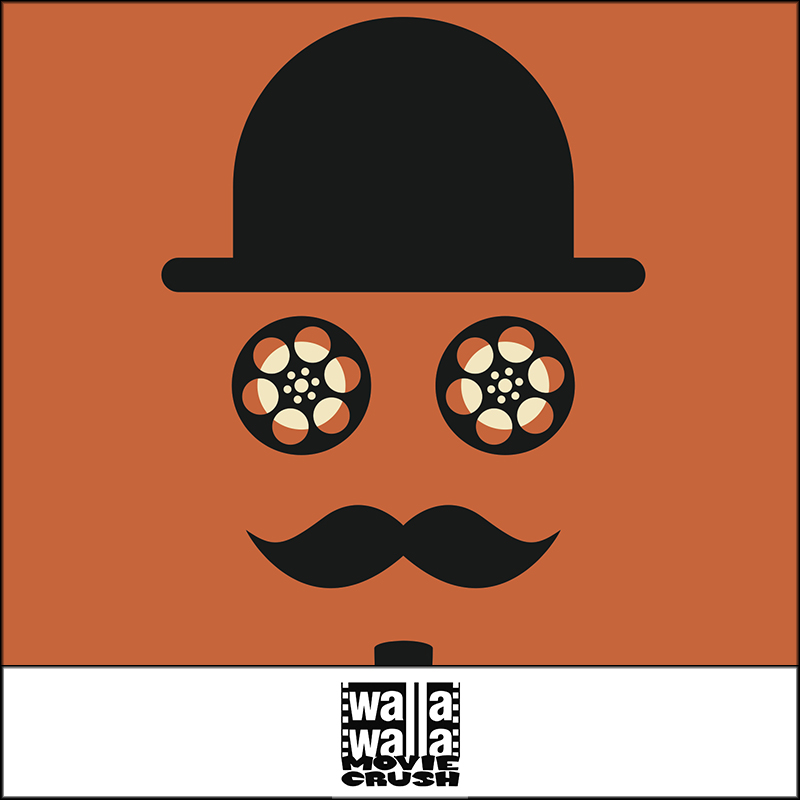 Press Release: Walla Walla Movie Crush returns with second batch of short films
Following its successful launch in 2017, the Walla Walla Movie Crush returns to the Gesa Power House Theatre July 6-8, 2018 for the second annual celebration of the best of American short cinema.
This year's festival will screen 132 films, including 13 World Premieres, over the course of three days, plus will include a new art film installation and a revamped Awards Ceremony on Sunday night. Movies will screen in hour-long blocks on Friday, July 6, Saturday, July 7, and Sunday, July 8.
The Sunday evening session will feature ten brand-new short films created specifically for the Walla Walla Movie Crush in response to the prompt: Second Thoughts. These Challenge films will be created by a pantheon of talents: Zelda Adams, Rommel Eclarinal, Wally Green, Ashley Mosher, Patrick Neary, Jennifer Prediger, Calvin Reeder, Wenjo Carlton & Anne T. Hanson, Vance Malone & Kim Viscio and the trio of Angela Tucker, Bryan Tucker & Chris Baron.
The Challenge films are unseen by anyone, including the Crush staff, until they hit the screen at 7:00 p.m. Each is less than seven minutes long, and lineup will include some live-action, some animation, some narrative, and some documentary short films, and have been made by everyone from a 14-year-old whose credits already include five feature films, to America's top-ranked table tennis pro, to a director who crafted this new work under the tutelage of Werner Herzog, to another filmmaker who has recruited some of the indie film world's most beloved actors to star.
The Challenge screening will be followed immediately by an awards ceremony during which top honors will be bestowed in accordance with the votes of juries of Oscar®-winning and critically acclaimed filmmakers and industry pros, such as Chris McQuarrie, Jessica Yu, Duncan Jones, Ellen Goosenberg Kent, Barry Shabaka Henley, Nike Imoru, Brian McDonald, Alvaro Rodriguez, Nitza Wilon and Mark Millhone. (For a full list of jurors visit: https://www.wallawallamoviecrush.com/2018-awards-jury)
Winners will be determined for the following categories: Best Short Narrative, Best Short Documentary, Best Short Animation, Best Short Screenplay, and Best Performance. Additionally, the Artistic Director will bestow the 2nd Annual Curator's Choice Award. New this year, Walla Walla Movie Crush has commissioned renowned visualist (and Walla Walla resident) Augusta Sparks Farnum to design a new medallion to be presented to all winners. This medallion, a work of art in itself, will be unveiled in a special event the weekend of the Crush (details to be announced). The medallion is artful representation of the spirit of both Walla Walla and the natural beauty of filmmaking. It alludes to military medals, a nod to Walla Walla Movie Crush's commitment to veterans.
Artistic Director Warren Etheredge is a founding faculty member of the The Red Badge Project. Started by veteran actor Tom Skerritt and Army Captain Evan Bailey, The Red Badge Project teaches storytelling skills to assist combat veterans in coping with post-traumatic stress. Proceeds from the Walla Walla Movie Crush benefit The Red Badge Project, specifically its quarterly programs in Walla Walla.
Shorts presented in this year's Crush include appearances by Rosemarie DeWitt, Dale Dickey, Rick Fox, Childish Gambino, Brett Gelman, John Hawkes, Simon Helberg, Alfred Molina, Ellen Page, Molly Parker, Missi Pyle, and Lakeith Stanfield. The full line-up of the Second Annual Walla Walla Movie Crush, is available online.
The Walla Movie Crush was co-founded by Warren Etheredge and Nancy Dragun, the latter serving as Executive Director, the former as Artistic Director. For seven years, Etheredge was the curator and host of the internationally-acclaimed 1 Reel Film Festival (at Bumbershoot), the nation's best-attended celebration of short cinema. Prior to that, he spent three years both programming and heading up the Membership department for the Seattle International Film Festival. For twelve years, he has worked as a programmer, host and workshop leader of the Rainier Independent Film Festival, and regularly appears moderating Q&As, panel discussions and interactive sessions and hosting awards ceremonies at festivals in Ashland, Austin, Port Townsend, San Antonio and Tacoma. He has hosted industry confabs at Sundance, Slamdance, NFFTY and SXSW. Additionally, Etheredge is an accomplished producer (FUREVER; EVEN THE WALLS; THE LOST MARINER) and the host of the Emmy®-nominated television series, The High Bar. The WWMC Staff also boasts the beloved Ranielle Gray, who helped grow the 1 Reel Film Festival.
Tickets will be available online through June 30; additional tickets will be available at the door. Day passes are $20; a pass for all three days is available for $50. Additional VIP options are available.
The Walla Walla Movie Crush receives support from The City of Walla Walla, Gesa Power House Theatre and Washington FilmWorks.
---
About the Gesa Power House Theatre
The historic Gesa Power House Theatre is a 300-seat performing arts venue, located in downtown Walla Walla. The 120-year-old building was once the Walla Walla Gas Plant, built to produce coal gas used to light the streets, businesses, and homes of Walla Walla. In 2011 the Gesa Power House Theatre building was transformed into a state-of-the-art playhouse for live performance. The interior design of the theatre was inspired by Shakespeare's own intimate Blackfriars Theatre in London, England.
The Gesa Power House Theatre is on the Washington State Building Preservation Commission list of State historic buildings and on the National Register of Historic Places. The venue also hosts a variety of other cultural events, musical concerts, and private events (including weddings).
For additional marketing and media information, including interviews and hi-res images, contact:
Bradley Nelson
Media Contact
Phone: 509.529-6500
webmaster@phtww.org
Gesa Power House Theatre
111 North Sixth Ave.
Walla Walla, Washington 99362