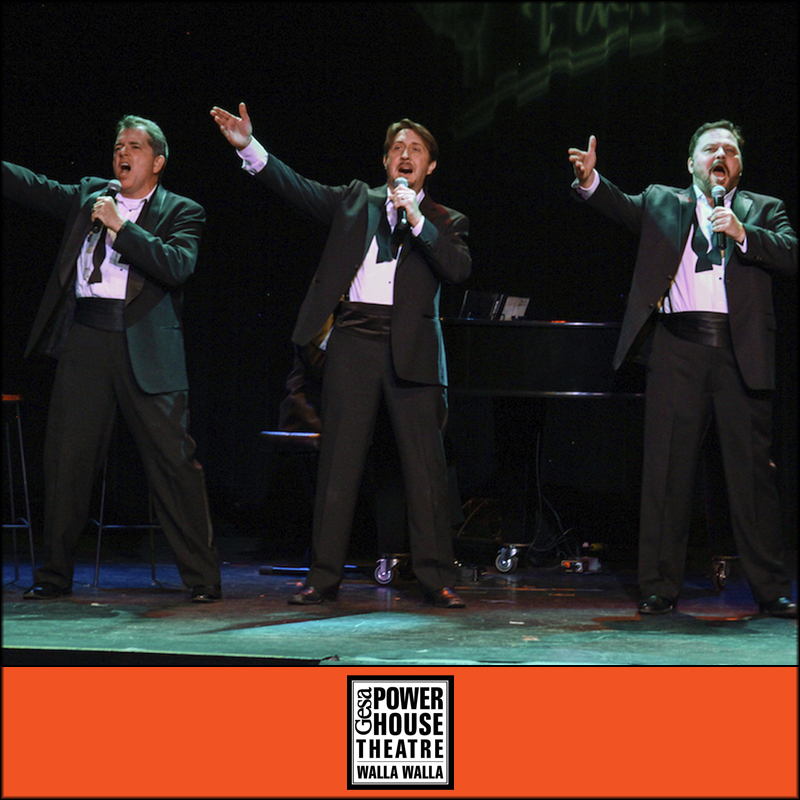 Press Release: "The Phat Pack" – March 16
Gesa Power House Theatre presents The Phat Pack on Friday, March 16, 2018 at 7:00 p.m.
Four Broadway stars join together to perform some of the best music of Broadway, while sharing their personal stories from their individual journeys in this intimate, funny, and entertaining evening. This extraordinary group of artists met while performing in PHANTOM: The Las Vegas Spectacular and together formed their own highly-acclaimed spectacle that continues to thrill audiences everywhere.
The Phat Pack opened in the fall of 2012 in Las Vegas to rave reviews, and standing ovations. The show headlined for almost a year at The Plaza Hotel & Casino in downtown Las Vegas, followed by a highly successful run in the Windows Showroom at Bally's Hotel And Casino, overlooking the world famous Las Vegas Strip. These Broadway performers sing the great music of Broadway, American Standards, as well as fun, exciting original comedy material – and share stories from their personal lives and careers.
Voted "Best of Vegas – Best All-Around Performers" (Las Vegas Review Journal), The Phat Pack is appropriate for all ages.
Reserved seating tickets ($55-$50) are available online (www.phtww.org) or by calling the box office at 509-529-6500.
# # #
The 2018 Season is supported in part by: KAPP-KVEW, Coldwell Banker First Realtors, Foundry Vineyards, Courtyard Marriott, Inland Cellular, Pacific Power, McCurley Integrity Toyota of Walla Walla.
---
About the Gesa Power House Theatre
The historic Gesa Power House Theatre is a 300-seat performing arts venue, located in downtown Walla Walla. The 120-year-old building was once the Walla Walla Gas Plant, built to produce coal gas used to light the streets, businesses, and homes of Walla Walla. In 2011 the Gesa Power House Theatre building was transformed into a state-of-the-art playhouse for live performance. The interior design of the theatre was inspired by Shakespeare's own intimate Blackfriars Theatre in London, England.
The Gesa Power House Theatre is on the Washington State Building Preservation Commission list of State historic buildings and on the National Register of Historic Places. The venue also hosts a variety of other cultural events, musical concerts, and private events (including weddings).
For additional marketing and media information, including interviews and hi-res images, contact:
Bradley Nelson
Media Contact
Phone: 509.529-6500
webmaster@phtww.org
Gesa Power House Theatre
111 North Sixth Ave.
Walla Walla, Washington 99362