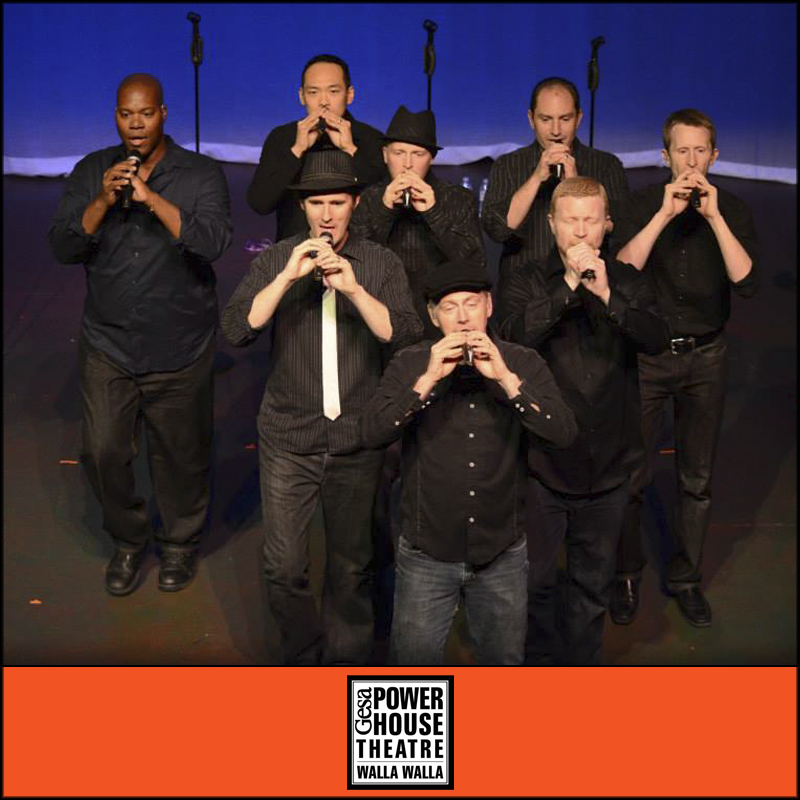 Press Release: The Baudboys – May 12
April 18, 2017 – The Baudboys will perform their unique style of "geek a cappella" on Friday, May 12 at 7:00 p.m. at Gesa Power House Theatre in Walla Walla. The Mid-Columbia Mastersingers Women's Choir will open the concert, which is sponsored in part by Price Computers and Grassi Refrigeration.
The Baudboys are an 8-part a cappella group of Microsoft employees (aka "geeks"). They competed or performed at the Pacific Northwest Regional Harmony Sweepstakes for a record nine years running, claiming the top spot in 2008 and again in 2011. After taking a break of a couple of years, they returned to the Sweepstakes to compete in 2017, placing second overall and earning "Audience Favorite".
The Baudboys formed in 1990, when a couple of the founding members of the coed group Microtones at Microsoft decided that they wanted to form a new men's a cappella group. True to their profession, the group's chosen name referred to the method by which modem speeds were rated. Over time, the group expanded its membership to a rotating roster of 7-9 members, allowing the group to sing more complex arrangements than its 4-part predecessor.
The Baudboys have performed in Seattle at Mariners, Storm, and Thunderbirds games, at Northwest Folklife, and have co-headlined with The Coats, and opened for Take 6 and Manhattan Transfer. They last performed at the Power House in 2015.
Reserved seating tickets ($32-$27 Adults, $20 Students) are available online (www.phtww.org) or by calling the box office at 509-529-6500.