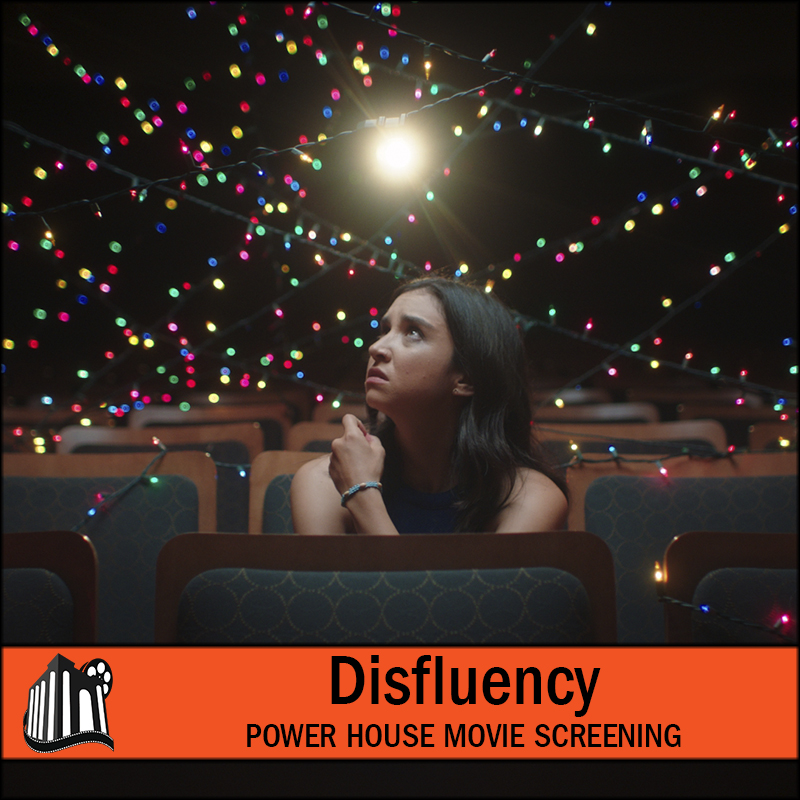 Press Release: Power House Movie Series Update ("Takeover", "Disfluency")
Gesa Power House Theatre announces updates to the Power House Movie series schedule, including screenings of Takeover on Wednesday, March 2 at 7:00 pm., and the newly-announced screening of Disfluency on Wednesday, March 16 at 7:00 p.m.
Takeover explores and documents 12 historic hours on July 14, 1970, in which fifty members of the Young Lords Party stormed the dilapidated Lincoln Hospital in the South Bronx, drove out their administrative staff, barricaded entrances and windows, and made their cries for decent healthcare known to the world. Through archival footage, seamless reenactments, and modern-day interviews, Takeover follows the Young Lords' resistance against institutions curated by wealth and white supremacy, and their fight for the most basic of human rights: the right to accessible, quality healthcare.
Takeover is currently nominated for "Outstanding Achievement in Shorts List Films" at the 2022 Cinema Eye Honors Awards. The film was also shortlisted for the 2022 Academy Awards in the Documentary Short Subject category, though it ultimately did not make the final cut for inclusion. The Power House Movie screening will pair it with other content and the screening event will have a total runtime of about an hour.
Disfluency is a feature-length drama, based on a 2018 short film of the same name, which deals with the emotional aftermath of a traumatic event that happens to a young woman at college.
After unexpectedly failing her final college class, Jane, an aspiring speech pathologist, retreats home to her parent's lake house in the hometown she grew up in. Her older sister and friends, as well as an old high school crush, soften the burden of failure, inspiring her to embrace the carefree summer as she tries to sort out what to do next. As Jane attempts to piece together what exactly happened to her, she battles PTSD and imposter syndrome as she looks for a path forward toward the never-ending process of healing.
Disfluency has a runtime of about 90 minutes.
The Power House Movie Series showcases award-winning festival favorites, feature-length narratives, documentaries, and undiscovered gems, paired with exclusive content from the movie makers themselves – most often in conversation with Gesa Power House Theatre Director of Film Programming, Warren Etheredge.
Reserved seating tickets ($15 adult, $10 students) are available online or by calling the box office at 509-529-6500.
Gesa Power House Theatre is located at 111 N. 6th Avenue in downtown Walla Walla.
Additional precautions, such as required mask use, will be observed based on the latest guidance from state and county health departments.
---
Season Sponsors:
Walla Walla Union-Bulletin, Northwest Public Broadcasting, Pacific Power, Hayden Homes
Additional support provided by:
Walla Walla County, Port of Walla Walla, City of Walla Walla
Each Coldwell Banker Office is Independently Owned and Operated
---
About Gesa Power House Theatre
The historic Gesa Power House Theatre is a 300-seat performing arts venue, located in downtown Walla Walla. The 120-year-old building was once the Walla Walla Gas Plant, built to produce coal gas used to light the streets, businesses, and homes of Walla Walla. In 2011 the Gesa Power House Theatre building was transformed into a state-of-the-art playhouse for live performance. The interior design of the theatre was inspired by Shakespeare's own intimate Blackfriars Theatre in London, England.
The Gesa Power House Theatre is on the Washington State Building Preservation Commission list of State historic buildings and on the National Register of Historic Places. The venue also hosts a variety of other cultural events, musical concerts, and private events (including weddings).
Gesa Power House Theatre is owned and operated by Power House Theatre Walla Walla, a 501(c)(3) nonprofit organization.
For additional marketing and media information, including interviews and hi-res images, contact:
Bradley Nelson
Media Contact
Phone: 509.529-6500
webmaster@phtww.org
Gesa Power House Theatre
111 North Sixth Ave.
Walla Walla, Washington 99362