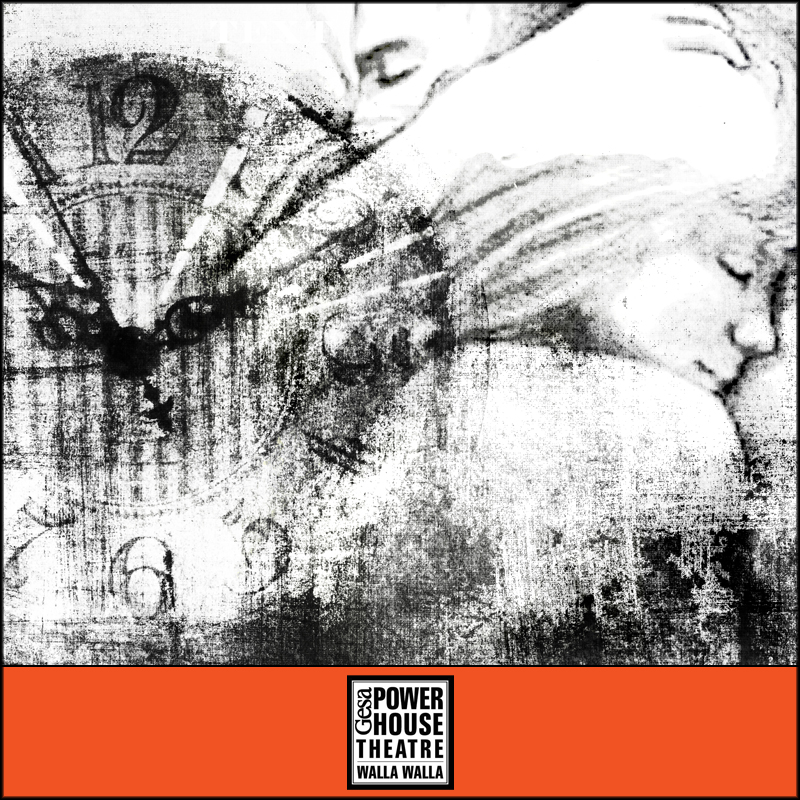 Press Release: Power House announces 2017 season of live theater
Gesa Power House Theatre will produce a full season of live theatrical productions in 2017, beginning with a musical in March.
"We are always looking to bring new and interesting entertainment to the Power House for the Walla Walla community," says Mark Anderson, one of the owners of the theater. "This year we decided we were ready to produce more live theater, and create new opportunities for local performers."
First up in March will be "The Last Five Years" a musical written and composed by Jason Robert Brown. Winner of the 2002 New York Drama Desk Awards for Best Music and Lyrics, this modern musical is the powerful and intimate story of two young New Yorkers who fall in and out of love over the course of five years. The show's unconventional structure consists of the woman telling her story in reverse from the end of those five years, while the man tells his story chronologically. The two characters and their story lines meet in the middle of the show.
"The Last Five Years" runs Friday, March 10, and Saturday, March 18 and will be directed by former New York City director and producer and Walla Walla native Tyson Kaup. He will also play the male character, Jamie. Local performer Sarah Bess Hemenway will play the female character, Cathy.
Tyson Kaup, who is also set to direct the musical "Cabaret" in July, and a holiday show in December, recently produced "The Rocky Horror Show" musical at the Power House with his company Hypoxik Productions.
Gesa Power House Theatre will also produce two non-musical plays this year. In September, Whitman College Emeritus Professor of Dramatic Arts Nancy Simon, will direct the one-actor play "Every Brilliant Thing" by Duncan Macmillan. The theater also plans to produce a wine-themed play called "Vignettes" by Rebecca Redshaw. Also under development are plans to offer youth theater workshops/presentations and to present some current professional theatrical productions in film form.
Gesa Power House Theatre continues to expand its mission of community engagement with the arts. Local actors, musicians, and technical theater practitioners will be given opportunities to work as and alongside professional artists from outside the community as each production allows. Youth engagement programs will offer high level of theatrical training, access to working artist mentor relationships, and performance opportunities.
Walla Walla already has a strong theater scene, with a volunteer-based community theater, three colleges, and several active high school drama departments. Through these new, local professional productions, the Gesa Power House Theatre hopes to strengthen its community relationship as well as forge an even greater reputation for Walla Walla as a destination for quality cultural events.
Tickets for all shows will be available online or by calling the box office at 509-529-6500. More information about upcoming events can be found at www.phtww.org.
---
About the Gesa Power House Theatre
The historic Gesa Power House Theatre is a world-class, 342 seat performing arts venue, located in downtown Walla Walla. The 120-year-old building was once the Walla Walla Gas Plant, built to produce coal gas used to light the streets, businesses, and homes of Walla Walla. In 2011 the Gesa Power House Theatre building was transformed into a state-of-the-art playhouse for live performance. The interior design of the theatre was inspired by Shakespeare's own intimate Blackfriars Theatre in London, England.
The Gesa Power House Theatre is on the Washington State Building Preservation Commission list of State historic buildings and on the National Register of Historic Places. The venue also hosts a variety of other cultural events, musical concerts, and private events (including weddings).
For additional marketing and media information, including interviews and hi-res images, contact:
Bradley Nelson
Media Contact
Phone: 509.529-6500
webmaster@phtww.org
Gesa Power House Theatre
111 North Sixth Ave.
Walla Walla, Washington 99362