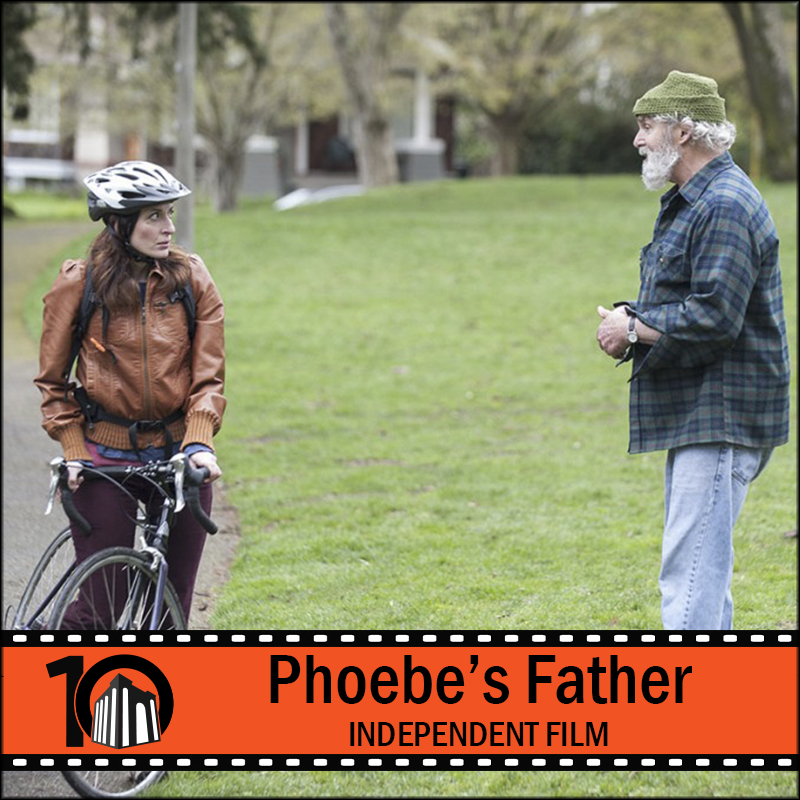 Press Release: "Phoebe's Father" independent film screening – June 9
Gesa Power House Theatre presents a screening of independent feature film Phoebe's Father on Wednesday, June 9 at 7:00PM.
Phoebe's finally found something that lights her fire: cycling. But when she encounters her father, Ben, after a long estrangement, their meeting uncovers wounds that never healed. Phoebe's brother Whit makes awkward attempts to reunite everyone, arranging the first family meal in years, but Phoebe only presses Ben about her lost mother, an artist who disappeared when Phoebe was ten. In doing so, she opens a vein of loss that divides the family. When Phoebe finds a friend in her landlady, an accountant with her own family issues, she's able to confront the loss she's held inside for years. She sets her sights on racing competitively, pushing herself harder and faster. But the old evasions don't work anymore, and Phoebe finds she has to face her father – and the truth of growing up – head on.
Director John Helde and the cast worked together to improvise the script for Phoebe's Father – a funny, touching, and realistic family portrait shot entirely on location in Seattle.
Power House Movies showcase award-winning festival favorites, feature-length narratives, documentaries, and undiscovered gems, paired with exclusive content from the movie makers themselves – most often in conversation with our Director of Film Programming, Warren Etheredge.
General admission tickets ($15 adults, $10 students) are available online or by calling the box office at 509-529-6500.
Seating for each screening is capped at 100 patrons, as allowed under Washington's Safe Start Plan. Additional precautions including required mask use for unvaccinated patrons and physical distancing between households will be observed.
---
Season Sponsors:
KAPP-KVEW TV, Pacific Power, Northwest Public Broadcasting, Hayden Homes
Additional support provided by:
Walla Walla County, Port of Walla Walla, City of Walla Walla
Each Coldwell Banker Office is Independently Owned and Operated
---
About Gesa Power House Theatre
The historic Gesa Power House Theatre is a 300-seat performing arts venue, located in downtown Walla Walla. The 120-year-old building was once the Walla Walla Gas Plant, built to produce coal gas used to light the streets, businesses, and homes of Walla Walla. In 2011 the Gesa Power House Theatre building was transformed into a state-of-the-art playhouse for live performance. The interior design of the theatre was inspired by Shakespeare's own intimate Blackfriars Theatre in London, England.
The Gesa Power House Theatre is on the Washington State Building Preservation Commission list of State historic buildings and on the National Register of Historic Places. The venue also hosts a variety of other cultural events, musical concerts, and private events (including weddings).
For additional marketing and media information, including interviews and hi-res images, contact:
Bradley Nelson
Media Contact
Phone: 509.529-6500
webmaster@phtww.org
Gesa Power House Theatre
111 North Sixth Ave.
Walla Walla, Washington 99362