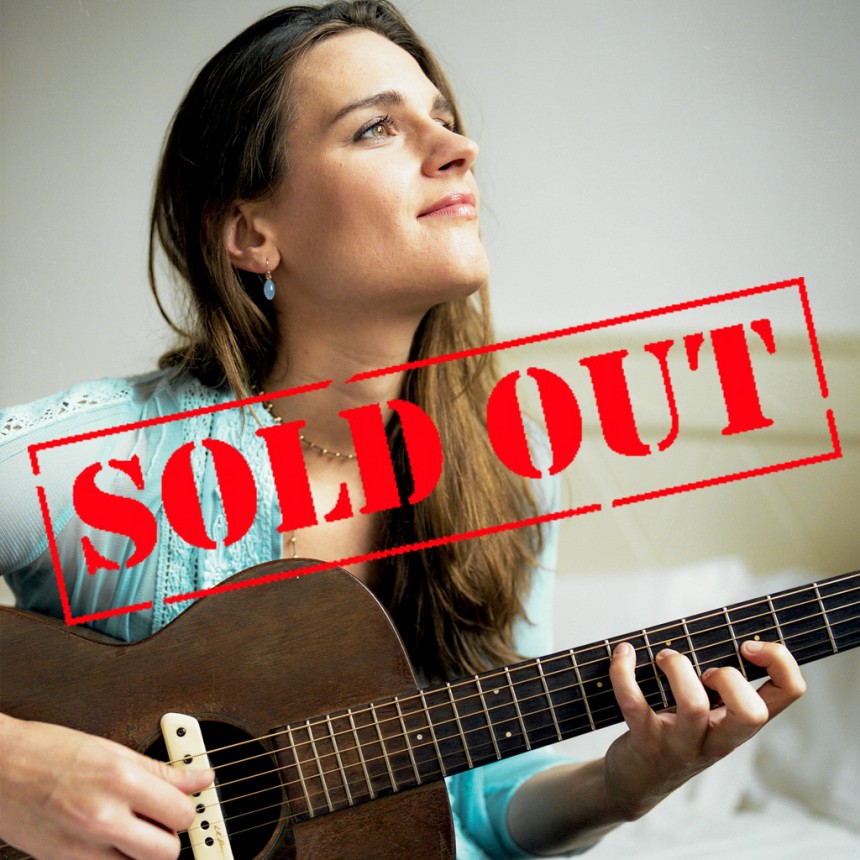 Press Release: Madeleine Peyroux in concert on March 29
February 10, 2016 – Madeleine Peyroux will perform at Gesa Power House Theatre on Tuesday, March 29 at 7:00 p.m.
Madeleine Peyroux is a jazz singer, songwriter, and guitarist, noted for her vocal style, which is often compared to that of Billie Holiday. American-born and of French descent, she got her start as a teenager performing with street musicians in Paris, where she was living with her mother at the time. In her early twenties, she was discovered by an American producer and released her first album Dreamland in 1996.
Peyroux's latest album is titled "Keep Me In Your Heart: The Best of Madeleine Peyroux". The anthology includes songs spanning her 20-year career, which has included opening for Sarah McLachlan, collaborating with k.d. lang, and being awarded Best International Jazz Artist at the 2007 BBC Jazz Awards. Her songs have appeared in national television ad for Dockers and Old Navy, during the closing credits of an episode of HBO's Deadwood, and on the soundtracks to films, such as Last Holiday and Diplomacy.
Reserved seating tickets ($43) will go on sale to the general public on February 15. Peyroux will donate $1 for every ticket purchased to YWCA Walla Walla. Gesa Power House Theater Members and e-mail subscribers have early access to tickets.
More information about upcoming events can be found at www.phtww.org.
---
The 2016 Gesa Power House Theatre Season is presented by:
Waterbrook Winery, Browne Family Vineyards, Canoe Ridge Vineyard
Additional support provided by:
Courtyard Marriott, Wingman Birdz & Brewz
---
About the Gesa Power House Theatre
The historic Gesa Power House Theatre is a world-class, 342 seat performing arts venue, located in downtown Walla Walla. The 120-year-old building was once the Walla Walla Gas Plant, built to produce coal gas used to light the streets, businesses, and homes of Walla Walla. In 2011 the Gesa Power House Theatre building was transformed into a state-of-the-art playhouse for live performance. The interior design of the theatre was inspired by Shakespeare's own intimate Blackfriars Theatre in London, England.
The Gesa Power House Theatre is on the Washington State Building Preservation Commission list of State historic buildings and on the National Register of Historic Places. Home to Shakespeare Walla Walla, a nonprofit organization working to bring Shakespearean theater and other events to Walla Walla, the venue also hosts a variety of other cultural events, musical concerts, and private events (including weddings).
---
For additional marketing and media information, including interviews and hi-res images, contact:
Michelle Liberty
Media Contact
Phone: 509.629.0584
bookings@phtww.org