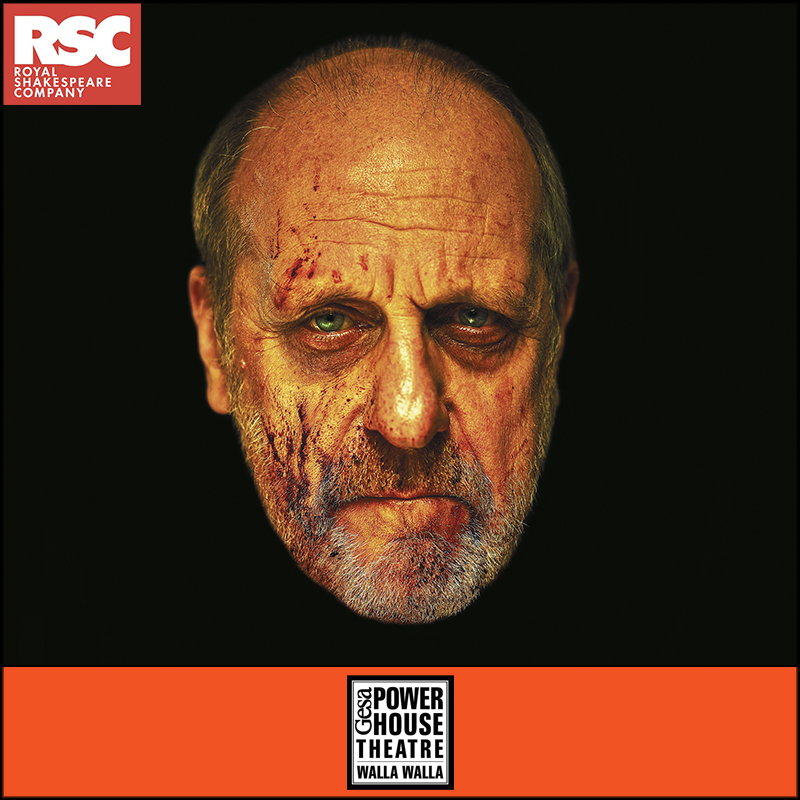 Press Release: Live Cinema Series – Titus Andronicus – Sept. 13
The Gesa Power House Theatre Live Cinema Series continues with a screening of "Titus Andronicus" by the Royal Shakespeare Company on Wednesday, September 13 at 6:00 p.m.
The decay of Rome reaches violent depths in Shakespeare's most bloody play. Titus is a ruler exhausted by war and loss, who relinquishes power but leaves Rome in disorder. Rape, cannibalism and severed body parts fill the moral void at the heart of this corrupt society. Shakespeare's gory revenge tragedy presents us with murder as entertainment, and, as the body count piles up, poses questions about the nature of sexuality, family, class and society.
Blanche McIntyre returns to the Royal Shakespeare Company to direct Shakespeare's brutal revenge tragedy after her debut directing "The Two Noble Kinsmen" (2016). This production contains smoke effects, gunshots, sexual content, with violent and potentially distressing scenes. Recommended for ages 18 and up.
The Live Cinema series features current productions by the Royal Shakespeare Company, Royal Ballet, and Royal Opera. Direct from England, these professional productions are filmed live and rebroadcast later to select international screens.
General admission tickets ($15 Adults, $10 Students) are available online (www.phtww.org) or by calling the box office at 509-529-6500. Beer, wine and snacks will be available for purchase.
# # #
Live Cinema Schedule
Wednesday, September 13
"Titus Andronicus"
Royal Shakespeare Company
Wednesday, October 25
"The Magic Flute"
Royal Opera
Wednesday, November 1
"Coriolanus"
Royal Shakespeare Company
Wednesday, November 8
"La bohème"
Royal Opera
Wednesday, November 29
"Alice's Adventures in Wonderland"
Royal Ballet
Sunday, December 17 & Tuesday, December 19
"The Nutcracker"
Royal Ballet
# # #
The 2017 Season is also supported in part by: KAPP-KVEW, Coldwell Banker First Realtors, Foundry Vineyards, Courtyard Marriott, Inland Cellular, Pacific Power, McCurley Integrity Toyota of Walla Walla.
---
About the Gesa Power House Theatre
The historic Gesa Power House Theatre is a 300-seat performing arts venue, located in downtown Walla Walla. The 120-year-old building was once the Walla Walla Gas Plant, built to produce coal gas used to light the streets, businesses, and homes of Walla Walla. In 2011 the Gesa Power House Theatre building was transformed into a state-of-the-art playhouse for live performance. The interior design of the theatre was inspired by Shakespeare's own intimate Blackfriars Theatre in London, England.
The Gesa Power House Theatre is on the Washington State Building Preservation Commission list of State historic buildings and on the National Register of Historic Places. The venue also hosts a variety of other cultural events, musical concerts, and private events (including weddings).
For additional marketing and media information, including interviews and hi-res images, contact:
Bradley Nelson
Media Contact
Phone: 509.529-6500
webmaster@phtww.org
Gesa Power House Theatre
111 North Sixth Ave.
Walla Walla, Washington 99362