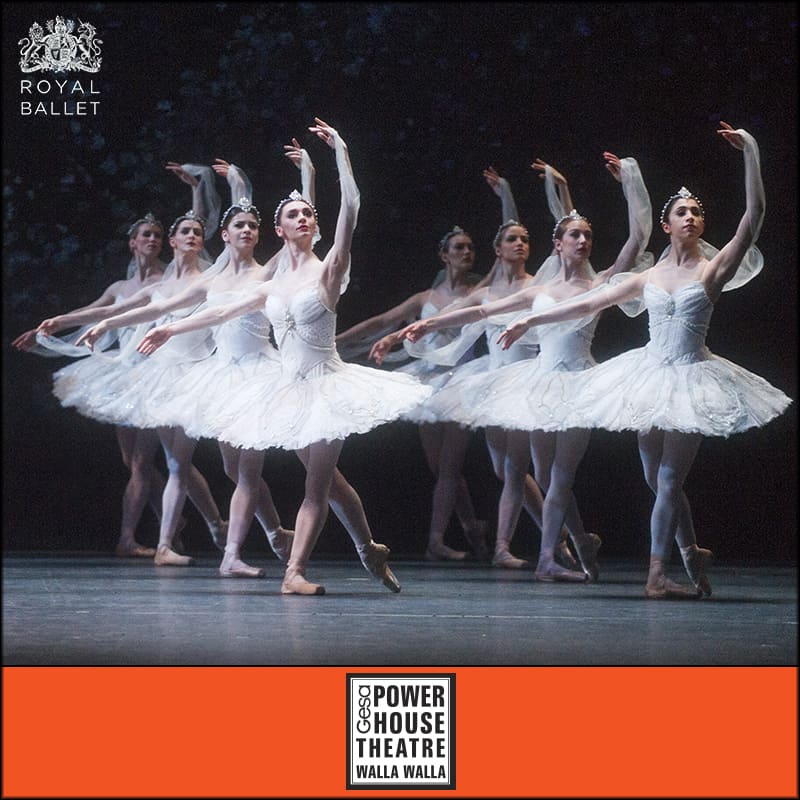 Press Release: Live Cinema Series screening of The Royal Ballet's La Bayadère – January 16
The 2019 Live Cinema series at Gesa Power House Theatre begins with a screening of The Royal Ballet's La Bayadère, on Wednesday, January 16 at 6:00 p.m.
Choreographer Natalia Makarova brings the 19th-century Russian classic La Bayadère to life in her adaptation of Marius Petipa's original choreography. La Bayadère was practically unknown to audiences outside Russia until Makarova bought her production to The Royal Ballet in 1989. It has since become a core work in the Company's repertory. Particular highlights include the Kingdom of Shades scene in Act III, a showcase for the corps de ballet as they perform arabesques across the moonlit stage. The cast will feature Royal Ballet Principals Marianela Nuñez as Nikiya, Vadim Muntagirov as Solor and Natalia Osipova as Gamzatti.
La Bayadère tells a story of love, passion and vengeance. Nikiya, a temple dancer, is in love with the warrior Solor but the High Brahmin desires her for himself. When Nikiya spurns him, the furious High Brahmin tells Princess Gamzatti, Solor's fiancée, that Solor and Nikiya are in love. In revenge, Gamzatti orders Nikiya to be killed. Solor is haunted by Nikiya's spirit and dreams of being reunited with her. At his wedding to Gamzatti he finally achieves his desire: the angry gods take vengeance for the death of Nikiya by destroying the temple, killing the whole wedding party. Solor and Nikiya's spirits are reunited.
The Royal Opera House cinema broadcasts offer audiences an equivalent to the best seat in the house, with exclusive behind-the-scenes footage, interviews and incredibly detailed close-ups of performers. The 2018 Live Cinema Series is sponsored in part by Shakespeare Walla Walla.
This screening will run approximately 3 hours 15 minutes, including an onscreen introduction and two intermissions. Beer, wine, popcorn, and snacks will be available for purchase, and may be taken into the theater. No outside food or beverages allowed.
Reserved seating: $15 Adults, $10 Students are available online or by calling the box office at 509-529-6500.
---
About the Gesa Power House Theatre
The historic Gesa Power House Theatre is a 300-seat performing arts venue, located in downtown Walla Walla. The 120-year-old building was once the Walla Walla Gas Plant, built to produce coal gas used to light the streets, businesses, and homes of Walla Walla. In 2011 the Gesa Power House Theatre building was transformed into a state-of-the-art playhouse for live performance. The interior design of the theatre was inspired by Shakespeare's own intimate Blackfriars Theatre in London, England.
The Gesa Power House Theatre is on the Washington State Building Preservation Commission list of State historic buildings and on the National Register of Historic Places. The venue also hosts a variety of other cultural events, musical concerts, and private events (including weddings).
For additional marketing and media information, including interviews and hi-res images, contact:
Bradley Nelson
Media Contact
Phone: 509.529-6500
webmaster@phtww.org
Gesa Power House Theatre
111 North Sixth Ave.
Walla Walla, Washington 99362