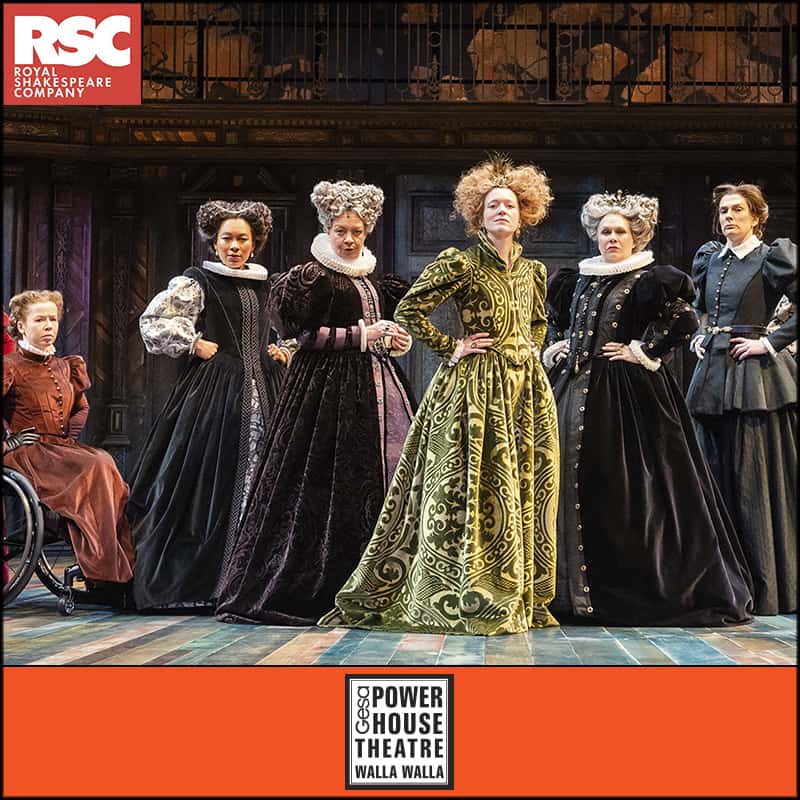 Press Release: Live Cinema screening of "The Taming of the Shrew" – June 26
The 2019 Live Cinema Series continues at Gesa Power House Theatre with a screening of the current Royal Shakespeare Company production of 
The Taming of the Shrew
 on Wednesday, June 26 at 6:00 p.m. This production is filmed live in London and rebroadcast internationally to select screens.
In a reimagined 1590, England is a matriarchy. Baptista Minola is seeking to sell off her son Katherine to the highest bidder. Cue an explosive battle of the sexes in this electrically charged love story. Director Justin Audibert turns Shakespeare's fierce, energetic comedy of gender and materialism on its head to offer a fresh perspective on its portrayal of hierarchy and power.
The 2019 Live Cinema Series is supported by Shakespeare Walla Walla, a local nonprofit organization that aims to make Shakespeare and other performing arts approachable, entertaining, and accessible to students in eastern Washington and Oregon. Filmed during a live event, the Live Cinema Series broadcasts offer audiences an equivalent to the best seat in the house, with incredibly detailed close-ups of the performers.
This screening runs approximately 3 hours including an onscreen introduction and one intermission.
Beer, wine, popcorn, and snacks will be available for purchase, and may be taken into the theater.
Reserved seating tickets ($15 Adults, $10 Students) are available online at www.phtww.org or by calling the box office at 509-529-6500.
---
About the Gesa Power House Theatre
The historic Gesa Power House Theatre is a 300-seat performing arts venue, located in downtown Walla Walla. The 120-year-old building was once the Walla Walla Gas Plant, built to produce coal gas used to light the streets, businesses, and homes of Walla Walla. In 2011 the Gesa Power House Theatre building was transformed into a state-of-the-art playhouse for live performance. The interior design of the theatre was inspired by Shakespeare's own intimate Blackfriars Theatre in London, England.
The Gesa Power House Theatre is on the Washington State Building Preservation Commission list of State historic buildings and on the National Register of Historic Places. The venue also hosts a variety of other cultural events, musical concerts, and private events (including weddings).
For additional marketing and media information, including interviews and hi-res images, contact:
Bradley Nelson
Media Contact
Phone: 509.529-6500
webmaster@phtww.org
Gesa Power House Theatre
111 North Sixth Ave.
Walla Walla, Washington 99362