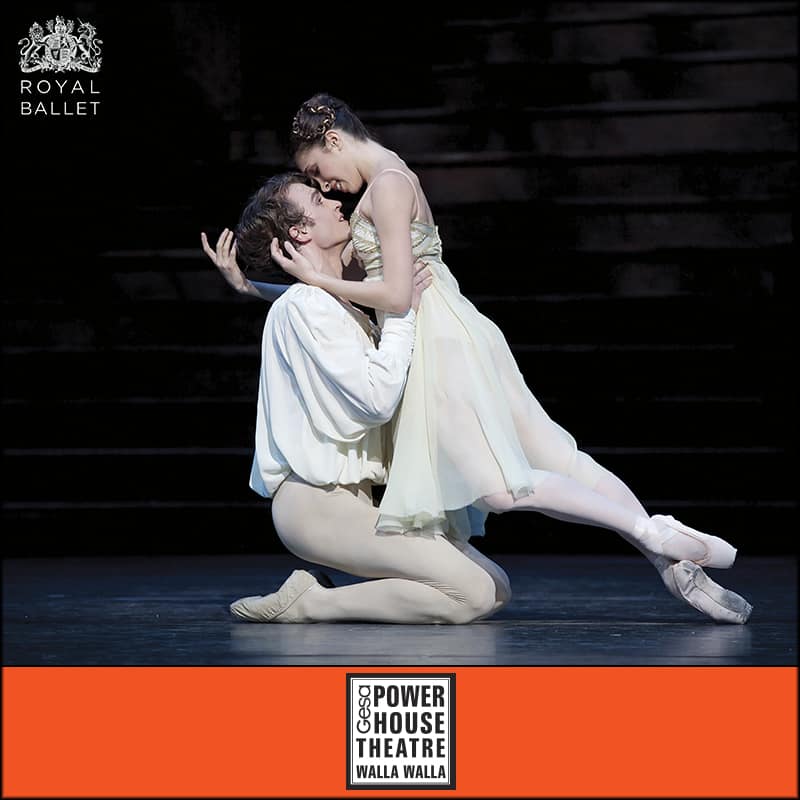 Press Release: Live Cinema screening of The Royal Ballet's "Romeo and Juliet" – July 10
The 2019 Live Cinema Series continues at Gesa Power House Theatre with a screening of Romeo and Juliet by The Royal Ballet on Wednesday, July 10 at 6:00 p.m. This production is filmed live in London and rebroadcast internationally to select screens.
Shakespeare's enduring love story is known the world over. Since its 1965 premiere with The Royal Ballet, Kenneth MacMillan's Romeo and Juliet has become a modern ballet classic. Sergey Prokofiev's iconic score and MacMillan's choreography capture the emotions of the young couple as they fall in love, despite the barriers that finally bring about the story's tragic end.
Each revival gives opportunities for new dancers to interpret the doomed lovers. The whole Company brings the color and action of Renaissance Verona, where a busy market all too quickly bursts into sword fighting, and a family feud leads to tragedy for both the Montagues and Capulets.
Filmed during a live event, the Live Cinema Series broadcasts, sponsored in part by Shakespeare Walla Walla, offer audiences an equivalent to the best seat in the house, with incredibly detailed close-ups of the performers.
This program has an approximate runtime of 3 hours, including two intermissions. Beer, wine, popcorn, and snacks will be available for purchase, and may be taken into the theater.
Reserved seating tickets ($15 Adults, $10 Students) are available online at www.phtww.org or by calling the box office at 509-529-6500. For group ticket sales, please call 509-876-1662.
---
About the Gesa Power House Theatre
The historic Gesa Power House Theatre is a 300-seat performing arts venue, located in downtown Walla Walla. The 120-year-old building was once the Walla Walla Gas Plant, built to produce coal gas used to light the streets, businesses, and homes of Walla Walla. In 2011 the Gesa Power House Theatre building was transformed into a state-of-the-art playhouse for live performance. The interior design of the theatre was inspired by Shakespeare's own intimate Blackfriars Theatre in London, England.
The Gesa Power House Theatre is on the Washington State Building Preservation Commission list of State historic buildings and on the National Register of Historic Places. The venue also hosts a variety of other cultural events, musical concerts, and private events (including weddings).
For additional marketing and media information, including interviews and hi-res images, contact:
Bradley Nelson
Media Contact
Phone: 509.529-6500
webmaster@phtww.org
Gesa Power House Theatre
111 North Sixth Ave.
Walla Walla, Washington 99362