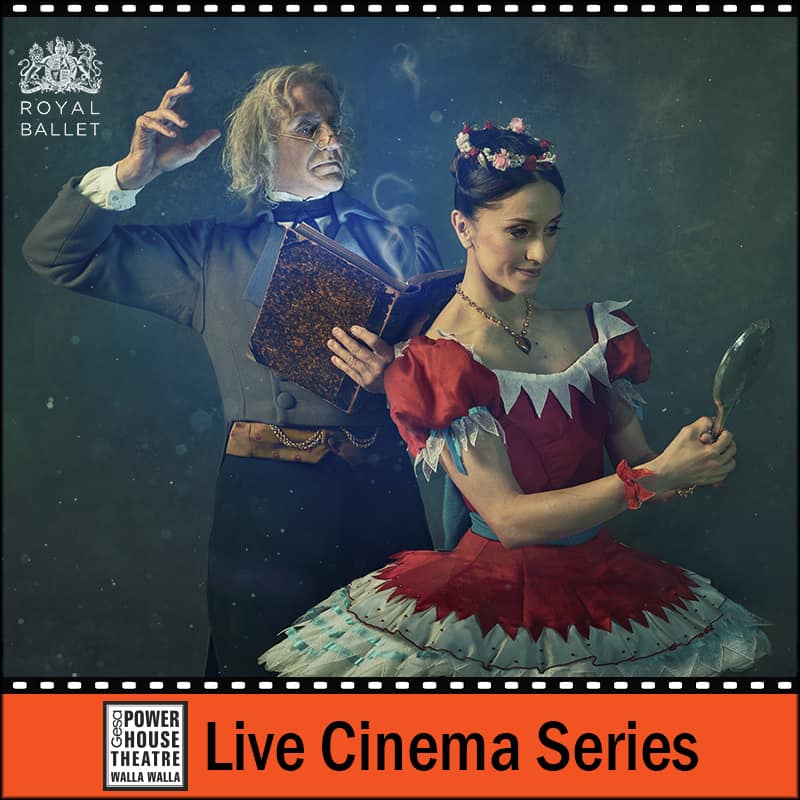 Press Release: Live Cinema screening of The Royal Ballet's "Coppélia" on February 5
The 2020 Live Cinema Series will begin with a screening of The Royal Ballet's current production of 
Coppélia
on Wednesday, February 5 at 6:00 p.m. This production was filmed live at The Royal Opera House in London and is rebroadcast to select theatres.
Charming and funny, Coppélia tells a story of love, mischief and mechanical dolls. A family-friendly classic of The Royal Ballet's repertory, the ballet was choreographed by Royal Ballet founder Dame Nineete de Valois. Her choreography is technically complex and requires impeccable comic timing from the dancers.
The cast of this production features Marianela Nuñez as the feisty Swanilda, Vadim Muntagirov as her beloved Franz, and Gary Avis as the magician Dr. Coppélius.
Dr. Coppélius appears to have a beautiful daughter – Coppélia. Franz becomes infatuated with her, which upsets his fiancée, Swanilda. She and her friends break into the doctor's house only to discover that Coppélia is one of several life-sized mechanical dolls that the doctor has created. Dr. Coppélius kidnaps Franz, hoping to sacrifice him and bring Coppélia to life, however, Swanilda makes the mechanical dolls dance, distracting the doctor so she and Franz can escape.
Fortunately, Dr. Coppélius is not as villainous as he first seems, and in the final act he makes peace with Swanilda and Franz who are now free to marry.
Filmed during a live event, the Live Cinema Series broadcasts offer audiences an equivalent to the best seat in the house, with incredibly detailed close-ups of the performers. The series is sponsored in part by Shakespeare Walla Walla.
This screening has an approximate runtime of 2 hours and 30 minutes, including two intermissions. Beer, wine, popcorn, and snacks will be available for purchase, and may be taken into the theater.
Reserved seating tickets ($15 Adults, $10 Students) are available online at www.phtww.org or by calling the box office at 509-529-6500. For group ticket sales, please call 509-876-1662.
---
The 2020 Live Cinema Series is supported by Shakespeare Walla Walla, a local 501(c)3 nonprofit organization that aims to make Shakespeare and theater approachable and entertaining to students in eastern Washington and Oregon.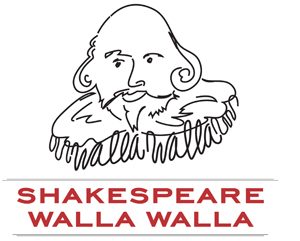 ---
The 2020 Gesa Power House Theatre Season is sponsored by:
Courtyard Marriott, KAPP-KVEW TV, Inland Cellular
McCurley Integrity Toyota of Walla Walla, Northwest Public Broadcasting, Pacific Power
Additional support provided by:
Walla Walla County, Port of Walla Walla, City of Walla Walla
Each Coldwell Banker Office is Independently Owned and Operated
Each Coldwell Banker Office is Independently Owned and Operated
---
About the Gesa Power House Theatre
The historic Gesa Power House Theatre is a 300-seat performing arts venue, located in downtown Walla Walla. The 120-year-old building was once the Walla Walla Gas Plant, built to produce coal gas used to light the streets, businesses, and homes of Walla Walla. In 2011 the Gesa Power House Theatre building was transformed into a state-of-the-art playhouse for live performance. The interior design of the theatre was inspired by Shakespeare's own intimate Blackfriars Theatre in London, England.
The Gesa Power House Theatre is on the Washington State Building Preservation Commission list of State historic buildings and on the National Register of Historic Places. The venue also hosts a variety of other cultural events, musical concerts, and private events (including weddings).
For additional marketing and media information, including interviews and hi-res images, contact:
Bradley Nelson
Media Contact
Phone: 509.529-6500
webmaster@phtww.org
Gesa Power House Theatre
111 North Sixth Ave.
Walla Walla, Washington 99362